Yuki Tsunoda: Miami layout contains a 'Formula E sector'
Yuki Tsunoda thinks the tricky third sector in Miami resembles that of a Formula E street circuit, and it will be a tough challenge.
The track's designers already said that part of the circuit is "right on the limitations" of the FIA's regulations, given the minimum gap it has to have underneath an overpass on Florida's Turnpike road above.
But the tricky low-speed section of Turns 11 to 16 is where the designers think a significant chunk of lap time can be gained or lost, with the slow chicane of Turns 14 and 15 coming over a crest before a quick plunge down to the left-hander at 16, which leads onto the long back straight and the best overtaking opportunity on the track at Turn 17.
Having had time to try the new track on the team's simulator, the AlphaTauri driver is looking forward to getting going.
"Miami is a new circuit, but we will get three full free practice sessions to learn it," Tsunoda said ahead of the weekend.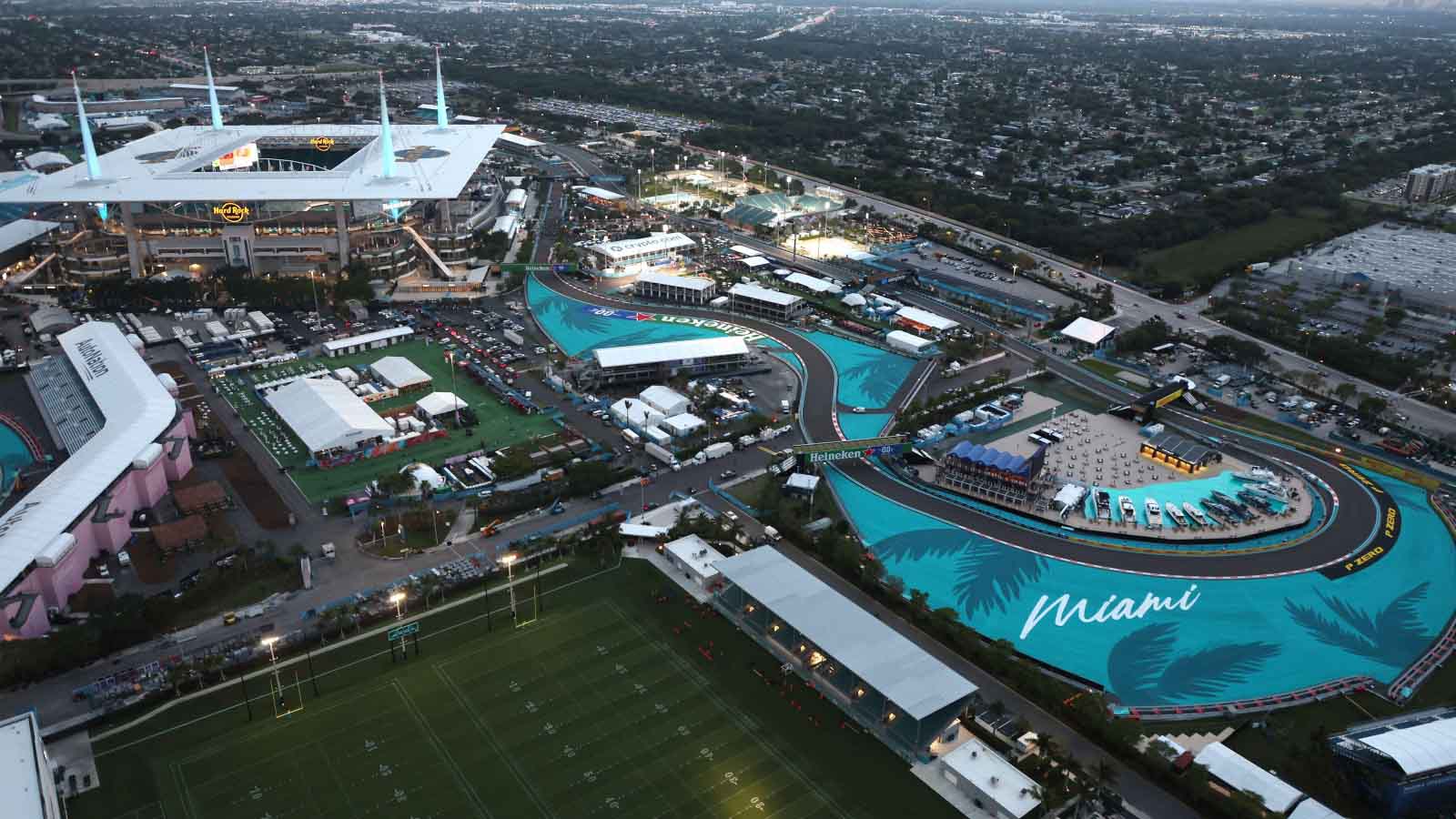 "I have driven the track on the simulator and the first two sectors are quite fast with some medium and high-speed corners.
"Sector 3 is what I call a "Formula E sector" with a lot of very tight corners and I think overall it looks like being quite an interesting track to drive."
He's not expecting to have an easy time racing others on what looks to be a relatively narrow circuit, though, with the 1.2km back straight up to Turn 17 giving the most likely overtaking opportunity on the lap.
Tsunoda added that qualifying will be key for his chances as a result, but he did enjoy some down time in the Big Apple before heading down to Florida for the business of the weekend.
"I think it will be fun, although overtaking might be difficult, so we must qualify well. If we can have a long run pace similar or better than at Imola, that would be perfect.
"The free practice sessions will be very important for everyone as the track is brand new, so data gathering will be the most important thing on Friday.
"The races in America always have a lot going on around them, as they like to have a big show connected to all their major sports. I think it's fun, but I'll just be focusing on my job.
"I did get a chance to enjoy myself a bit before what seems to be a busy weekend, as I went early to New York, attending a boxing match which was a new experience. It was my first ever visit to New York City and I had a great time."
Source: Read Full Article