Toto Wolff: 'Anti-embarrassment' engine penalty rule still 'biting' Mercedes hard
Toto Wolff says F1's call to penalise a fourth ICE change by a 10-place grid drop, and then just five for the next, is an "anti-embarrassment regulation" from the Honda days.
But it is still one that is "biting" Mercedes hard this season.
After years of having the most reliable, and powerful, engine on the grid, this season Mercedes are still struggling with the former although still have an edge when it comes to performance.
Lewis Hamilton is onto his fourth ICE of this season, taking a penalty in Turkey as each car is permitted only three Internal Combustion Engines before there is a 10-place grid drop.
His team-mate, Valtteri Bottas, is already onto his sixth ICE, the Finn bearing the brunt of Mercedes' engine woes. His first earned him a 10-place grid drop, but number five and six were only worth five places each.
Wolff explained that is because of an "anti-embarrassment regulation" from the days when Honda, powering McLaren on their return to F1, had penalties of over 100 places.
"I think that's probably like old Honda where you are in a situation and it's going terribly wrong and you need to change engine parts or complete power units then you shouldn't be penalised every single race to go to the back of the grid or lose 10 places," he said as per GPFans.
"So it's almost an anti-embarrassment regulation and I think that's okay."
That, though, doesn't mean it isn't hurting Mercedes this season.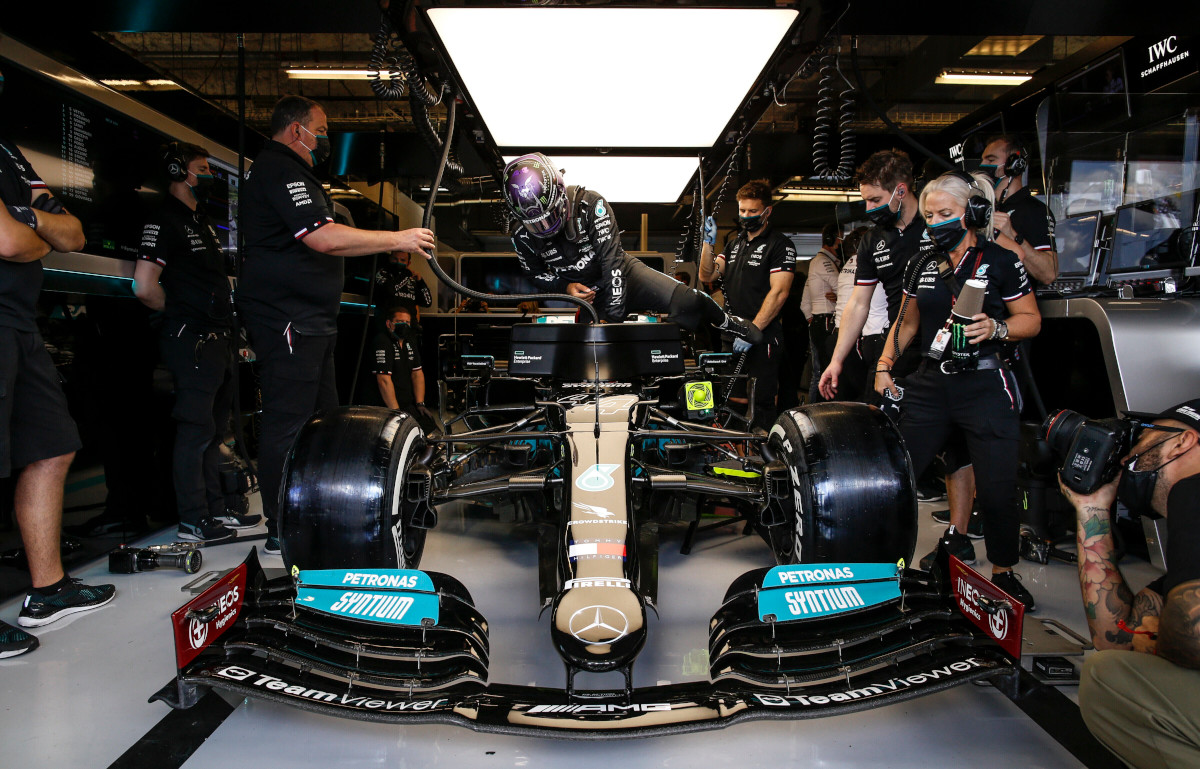 "Obviously we need to look at that," Wolff continued, "how we do it in the future but it's biting us hard this year."
But even while Mercedes, and especially Bottas, is feeling the pain, the Austrian reckons the grid penalty system works.
There has been talk in the past about changing it so that drivers aren't penalised and instead the team losing Constructors' Championship points.
Wolff though doubts that would not be enough of a deterrent to stop engine manufacturers from putting out fast but unreliable engines, which would drum up costs.
"I think the penalty system on power units is pretty robust," he said.
"What we need to avoid is we are building power units that, in a way, they perform for only a few races.
"If you changed the regulations in a way and said there was no grid penalty for the drivers but only [the loss of] Constructors' points, it would still mean that if you are in a fight for the Drivers' Championship you would just throw engines at that car.
"If we come up with good solutions then it's definitely worth looking at it because I agree, it is confusing for the new fans because, beyond a driver's responsibility, puts him at the back of the grid or five places away, and that's clearly not great.
"But I haven't got the solutions."
Source: Read Full Article