Nyck De Vries won't 'lie' and say Formula 1 is no longer his dream
Formula E champion Nyck de Vries says it was an "honour" to be named in the mix for a 2022 F1 race seat, even if it did not come to pass.
De Vries, having wrapped up the 2020-21 Formula E title with Mercedes, was in the running to swap to Formula 1, linked to the Williams team.
Mercedes motorsport boss Toto Wolff pushed hard for it, accused by Christian Horner of trying to block Alex Albon's return to the grid in favour of the Dutchman.
In the end, Williams went with Albon, signing the Red Bull reserve driver as Nicholas Latifi's 2022 team-mate.
De Vries says he will keep hoping one day he gets an opportunity to race in F1.
"I felt honoured that my name was going around and people were linking me to Formula 1 teams," he told This Week with Will Buxton on Motorsport TV.
"Ultimately, I don't have that much control over any rumours or speculation, or even opportunities.
"The only thing I can really control is my performance on track, and that's where my focus and priority is.
"I think that's the only way to continue my career forward and to continue to open up new opportunities. So I will continue to do that.
"I will admit every young driver shares the same dream and goal and that is to become a Formula 1 driver.
"I'm still young, so I would lie if I say I don't share that dream and goal anymore.
"But ultimately – you know Formula 1 probably better than me – that's why I just stay focused on my job and let the rest get dealt with by itself."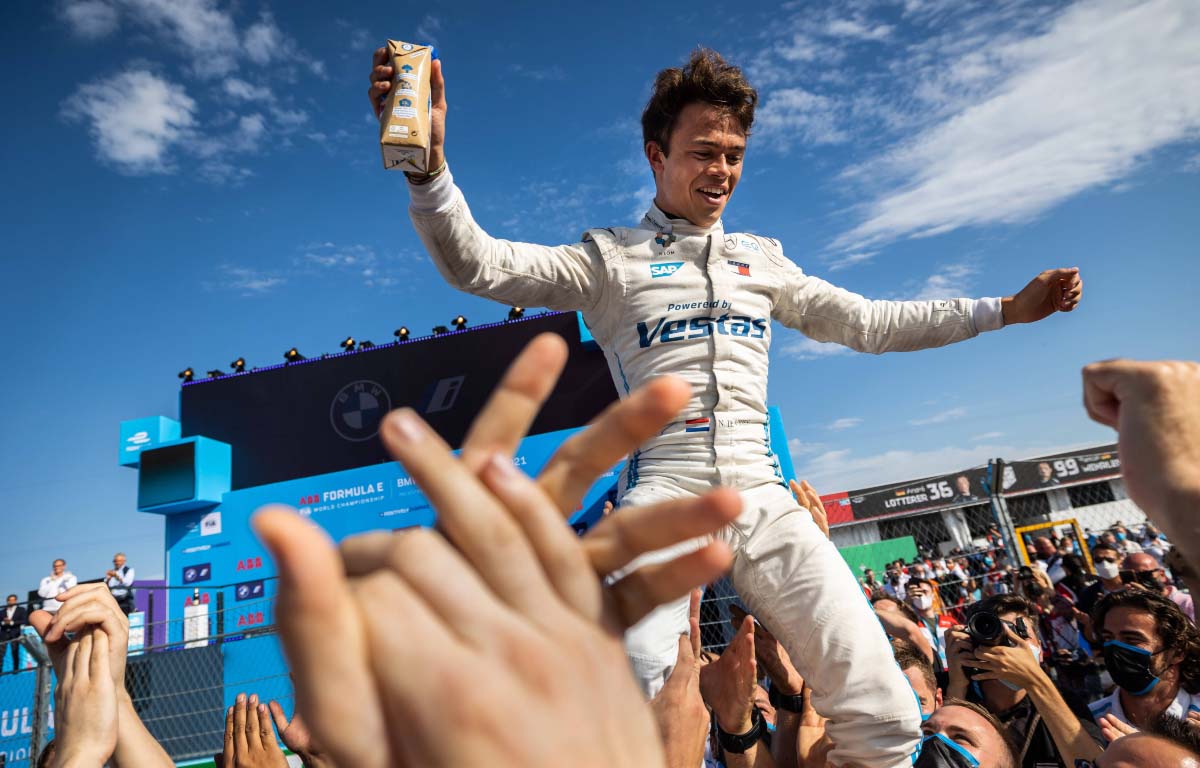 The 26-year-old has yet to announce his plans for 2022.
This year saw the driver also race in the European Le Mans Series and the World Endurance Championship along with his Formula E commitments.
"Obviously the Formula E season is quite compressed and ending in August, and then naturally our focus switches a little bit more to F1 and endurance duties," De Vries said.
"Then during the winter, we get a short time to reset and come back in Formula E.
"But it's really great to be so busy and being involved in different championships and with such great teams because ultimately, it sounds clichéd, but it is really true that you're constantly learning and observing in anything you do.
"So I'm very much enjoying it. I'm grateful for all of the opportunities I have and yeah, I hope to continue to do well."
Source: Read Full Article