Monza showed Daniel Ricciardo that McLaren are 'built for it'
Daniel Ricciardo knew he still had wins in him and after seeing McLaren rise to the occasion at Monza, he now has total confidence in them.
Starting from the front row, Ricciardo took P1 from his former team-mate Max Verstappen into Turn 1 and during his opening stint was able to remain just out of the Dutchman's reach.
And once a poor pit-stop had taken Verstappen out of contention for the win, Ricciardo was free to secure his first victory since Monaco 2018, even taking a Safety Car restart in his stride.
There was also very important work for the McLaren crew to do, that being in the pits, where Ricciardo was most vulnerable if a mechanic had cracked under the pressure.
But by delivering the fastest stop of the entire race, McLaren proved to Ricciardo he is backed by a team ready to become a winning machine.
"I think probably nobody would have expected I would be in a position to win a race this year, especially after the first six months," Ricciardo told Sky F1 if more race wins could arrive in 2021.
"So I look at that and say 'yeah, could be'. We've proved if we are in that position I can do it. I can deal with everything that's to come with leading and so can the team.
"I've proven it to myself in the past. But for the team to do the fastest pit-stop of the race, the highest-pressure pit-stop they have done all year, that gave me so much happiness because I was like 'these guys are built for it'.
"And if we get into that position again, we all have so much confidence in each other now."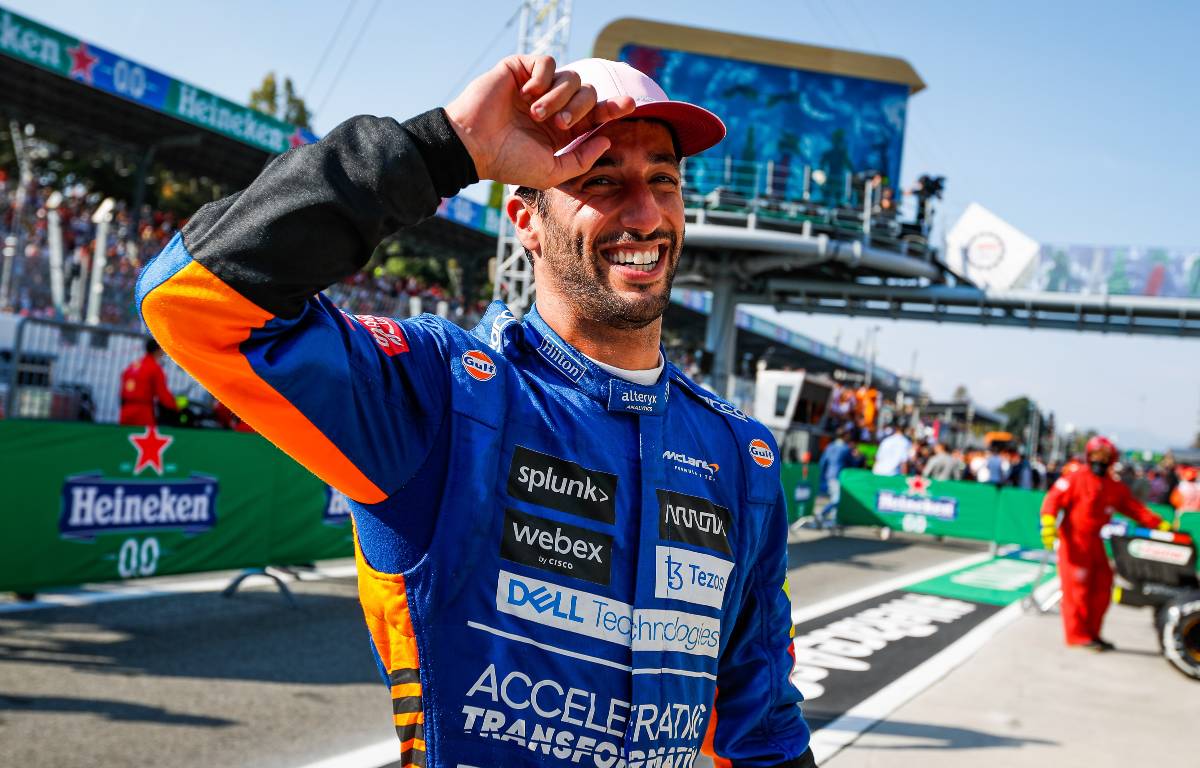 View the latest Daniel Ricciardo merchandise on the official Formula 1 store
Three years passed between Ricciardo's most recent triumphs, but leading in the MCL35M at Monza all felt very familiar for the Australian.
Asked if all of that race-winning knowledge had clicked back into position, Ricciardo said: "It really did, that's the truth. There was a real calmness throughout the race.
"I definitely came in with confidence but once I was in the lead, and again it had been a while since I had that feeling, fortunately it felt very familiar and it felt like home.
"There were moments in the race when I was singing to myself, just having fun. You could say I was feeling it and that was really nice, to be in that position again after so long, and for it to feel normal and natural.
"It confirmed a lot of things for me that I knew, but sometimes you need a bit of a reminder."
The win was made even more impressive for Ricciardo and McLaren by the fact it was achieved on merit, but still Ricciardo feels he has areas to work on with his car.
"I definitely made steps and I'm driving better, or at least in Monza I drove better than definitely other moments this year," he said.
"But I know I'm still not perfecting it yet, so that's encouraging.
"I still want to get there as quick as I can, but the positive with that is that it's encouraging that there's still more to go.
"But Monza I did feel comfortable. There wasn't much where I was timid, so to speak. I was pretty comfortable. But I'm aware there is still a bit more."
Source: Read Full Article