Mercedes open to giving Grosjean farewell test | F1 News by PlanetF1
Determined to end his F1 career with one more outing in a F1 car, Toto Wolff says Mercedes would be open to giving Romain Grosjean a farewell run.
Grosjean suffered burns to his hands and a sprained ankle when his Haas VF-20 burst into flames when he crashed at the Bahrain Grand Prix.
The Frenchman spent three nights in hospital before being discharged and heading back to the Sakhir paddock. That, though, was to visit, not race.
Grosjean has been replaced by Pietro Fittipaldi for the Sakhir Grand Prix with it yet to be decided if he will get back in the car for the season-ending Abu Dhabi race.
Should his doctors warn against it, Grosjean would like to do a private test, a way in which he can say goodbye to the sport with a final run.
"I won't take to risk losing mobility of my left index and left thumb for the rest of my life, just to go to Abu Dhabi," Grosjean said.
"The story would be beautiful to go to Abu Dhabi.
"If I don't, I'll call every single F1 team and see if anyone would offer me a private test in January or so, to jump back in the car, and have 10-15 laps to myself."
Mercedes motorsport boss Wolff says if Haas cannot do that for Grosjean, he'll organise a test in a Mercedes.
"If we are allowed to do this, and nobody else within his universe of teams that he raced would provide him with such an opportunity, we would do this," Wolff told Reuters.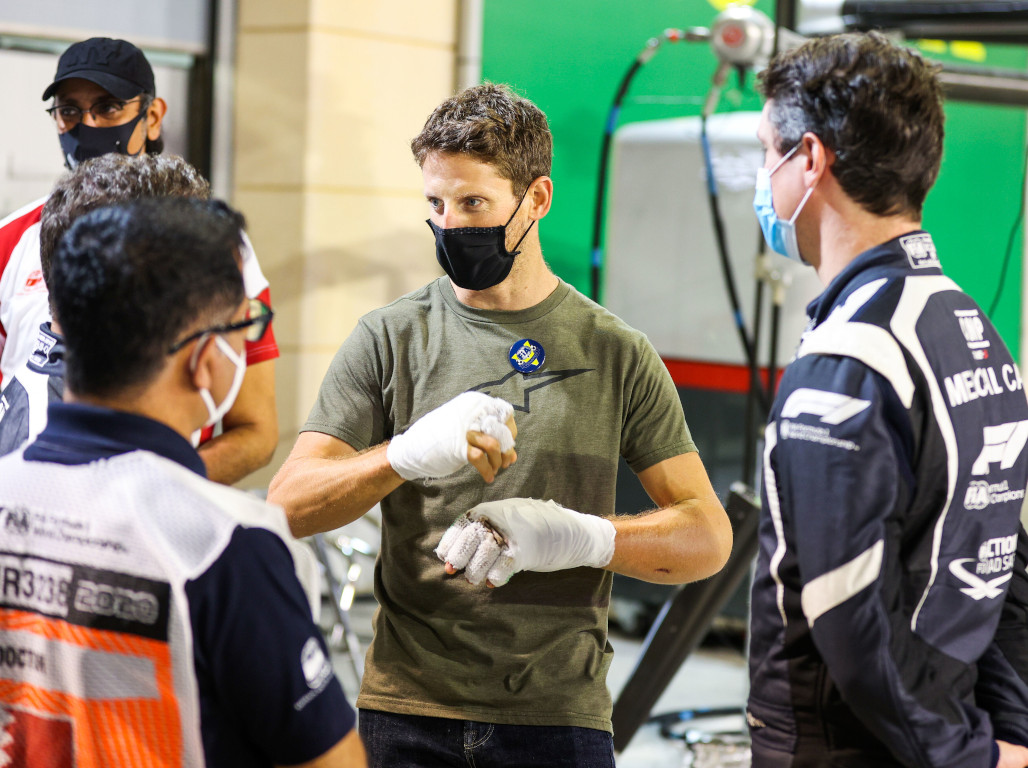 Get your hands on the official Mercedes 2020 collection via the Formula 1 store
Haas team boss Guenther Steiner says he will wait until Tuesday before making a call on Haas' Abu Dhabi line up.
The Austrian is keen to have Grosjean back in the car but could yet turn to 2021 drivers, Mick Schumacher or Nikita Mazepin, for a replacement.
"I have not yet thought about that and I don't want to worry about it," he told F1-Insider.
"On Tuesday we have to report our driver for the last race in Abu Dhabi. Then we'll have to see how Romain is doing and only then can we start thinking about it.
"But honestly: Would it make sense to let Mick or Nikita drive the race? Probably not. You don't have to increase the pressure artificially."
Source: Read Full Article