Max Verstappen: Racing Point 'will never be in title fight'
Max Verstappen has given a blunt assessment of Racing Point's potential saying they will never challenge for the World Championship titles.
Mercedes, Ferrari and Red Bull have long been the leading trio ahead of the midfield pack but Racing Point are seriously threatening the Formula 1 hierarchy after creating an RP20 car which has been largely inspired by the Mercedes' title-winning W10 of 2019.
The change in philosophy at Racing Point has caused quite the stir and the first of what the FIA believe could be many protests about the legality of the car has been lodged by rivals Renault.
Whilst that investigation is ongoing, Racing Point huge leap in competitiveness and performance was clear for all to see at the Hungaroring on Saturday in qualifying as they locked out the second row of the grid ahead of the likes of Red Bull and Ferrari.
Verstappen, though, has said that Racing Point's copycat methods will only get them so far.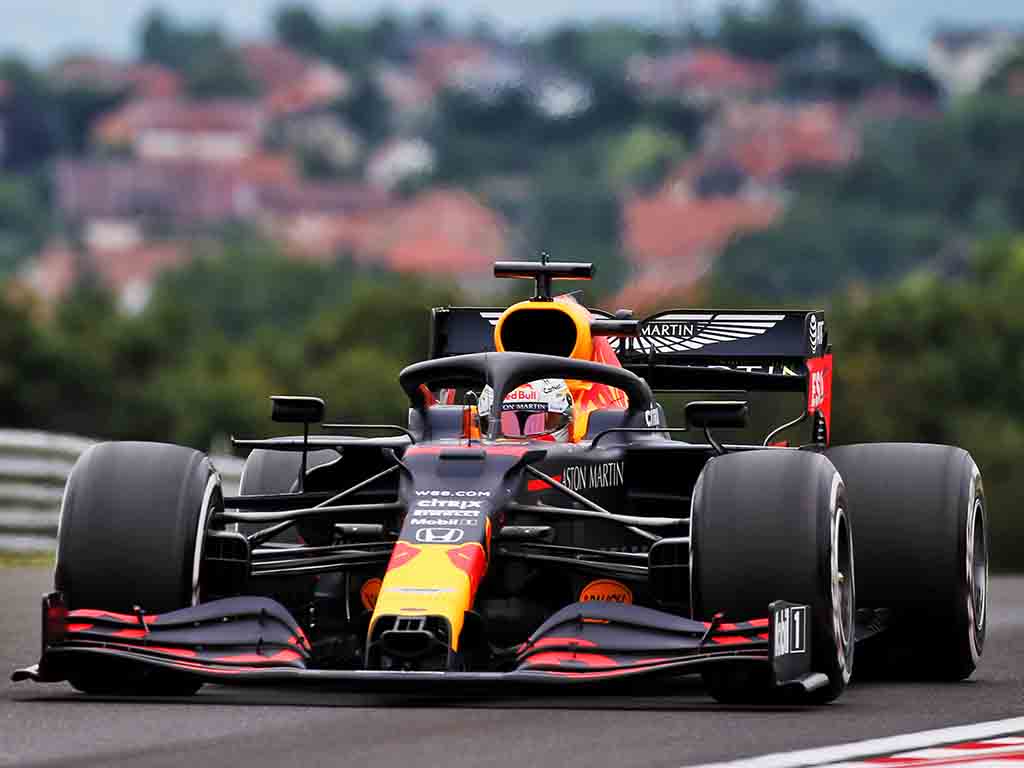 Get your hands on the official Red Bull 2020 collection via the Formula 1 store
"No, they will never be in the title fight," he told RaceFans.net.
"Compared to Mercedes, no."
"They are like a second behind Mercedes, so no. If you copy, you will always be behind."
Verstappen, who started from pole in the 2019 edition of the Hungarian Grand Prix, is down in P7 for the 2020 race, highlighting that all is not well at the team many expected to challenge Mercedes for title honours.
"Clearly something is not working," Verstappen told reporters after qualifying.
"The whole week has been really tricky and it's hard to understand. We tried a lot of things but it still doesn't really work, so yeah of course a disappointing qualifying.
"We just don't have a good balance and are not having a lot of top speed as well. Everything together just makes it slow.
"If we would have understood [the problem] we would have made it better, so something is clearly wrong. We're still looking into it. I don't think it's set-up related.
"We just need to see what we can do.
"It's going to be close I think. Of course I'm starting on softs and some behind me will be on mediums. It will be quite interesting what we can do on strategy."
Verstappen's team-mate, Alex Albon, will line up from P13 after traffic problems hindered his qualifying session and capped a pretty miserable day for Red Bull.
Follow all the action from the Hungarian Grand Prix with the PlanetF1 live centre
Source: Read Full Article