Max Verstappen crash 'ridiculous' but can be 'easily' done
Max Verstappen's pre-race crash in Hungary was "ridiculous" according to Jolyon Palmer, but says it is "easier done than people imagine".
The Dutchman would provide the biggest dramatic moment of the day at the Hungaroring and he provided it before the lights even went out.
On a slippery track, Verstappen was one driver who was really struggling for grip on his way to the grid and binned his RB16 after losing control at Turn 12.
His crash sparked a frenzy amongst his mechanics to get the car ready to race with just 20 minutes to go but, remarkably, his team managed it. Verstappen would then go on to make amends with a P2 finish, managing to split the two Mercedes of Lewis Hamilton and Valtteri Bottas.
In his post-Hungarian Grand Prix column for the official Formula 1 website, ex-driver turned pundit Palmer thinks the mistake can be an easy one to make.
"It's a pretty rare mistake, and only occasionally happens in very tricky conditions, as we had for the start on Sunday in Hungary," Palmer said.
"The last man to do it was Romain Grosjean in Brazil 2016, in immensely wet weather, and coincidentally from 7th place on the grid – the same starting berth as Verstappen.
"Grosjean didn't start the race that day and when the extent of the damage on Verstappen's car became apparent it seemed he too would have to be a bystander in a race which would have suited him down to the ground.
"Crashing on the recce lap to the grid seems a ridiculous error to make – and quite frankly it is – but it's actually easier done than people would imagine, particularly in treacherous conditions.
"Those two or three laps are a drivers only chance to feel the grip in those conditions before the lights go out and they are racing full speed with cars all around them.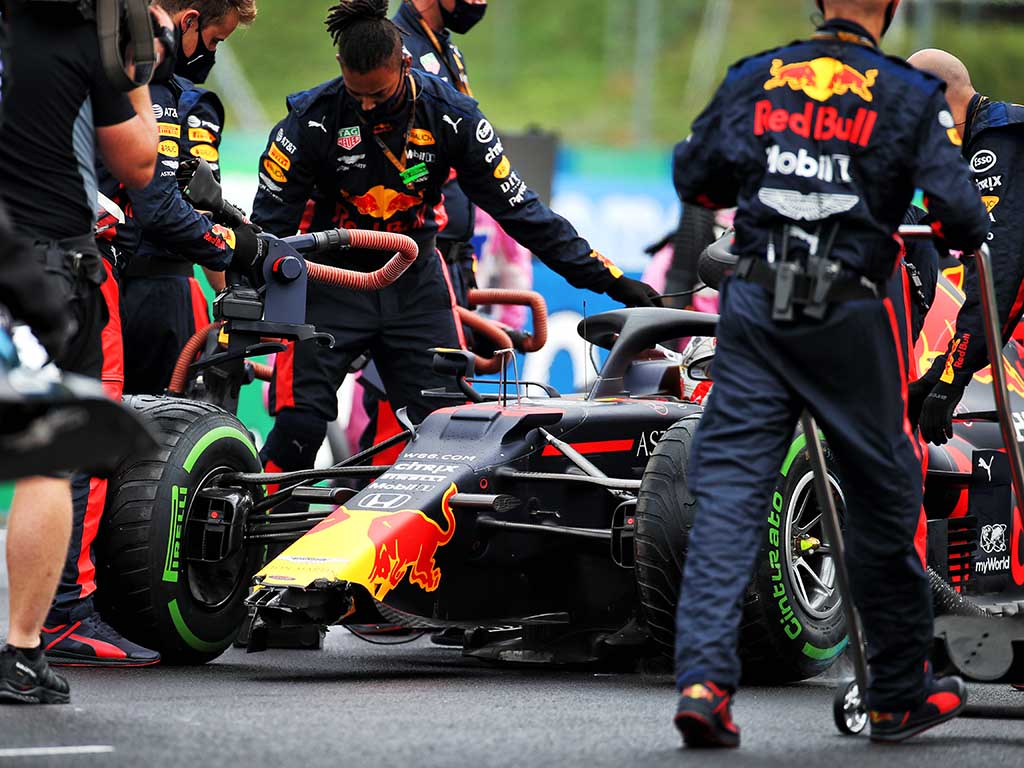 Head on over to the Formula 1 store for all your official Max Verstappen merchandise
"It's natural that drivers get close to the limit in these circumstances because you don't want to be oblivious to the grip level when the race begins.
"Verstappen was pushing clearly harder than most, and it was obvious watching his lap that he was on the ragged edge even before he hit the wall, having lurid oversteers through many preceding corners.
"When you drive the Hungaroring the wall feels quite far away at Turn 12, and I've rarely seen anybody hit it.
"This presumably led Verstappen to believe it was a good place to push the braking limits, feeling there was plenty of run off if he overcooked it.
"But overcook it he did, and when he panic-downshifted with the front wheels locked, the rears snatched as well and he was sent careering into the barriers."
Source: Read Full Article