Mattia Binotto told Charles Leclerc to "smile" after the British Grand Prix
Team principal Mattia Binotto told Charles Leclerc after the British Grand Prix he should smile about Ferrari's race-winning potential.
Leclerc was leading at Silverstone and looked a strong bet to take victory, but the appearance of the Safety Car triggered a reversal in his fortunes.
Ferrari chose to retain track position with their driver, that ultimately proving a mistake as his old hard tyres were no match for the fresh rubber his rivals had after they made pit-stops. Front wing damage was also working against Leclerc.
Ultimately Leclerc finished fourth – ironically as his team-mate Carlos Sainz took the win – taking a blow to his title hopes in a race where Max Verstappen's Championship lead could have been seriously dented, the Red Bull driver finishing P7 as he struggled with bodywork damage.
Leclerc and Binotto were seen talking shortly after the race finished, a wag of the finger from Binotto proving to be the biggest talking point from that exchange.
Speaking to reporters at the following race in Austria, Binotto said he had told Leclerc not to be down and disappointed. Instead, he should have smiled knowing the winning potential of his Ferrari.
Binotto was right as it turned out, with Leclerc going on to win the Austrian Grand Prix.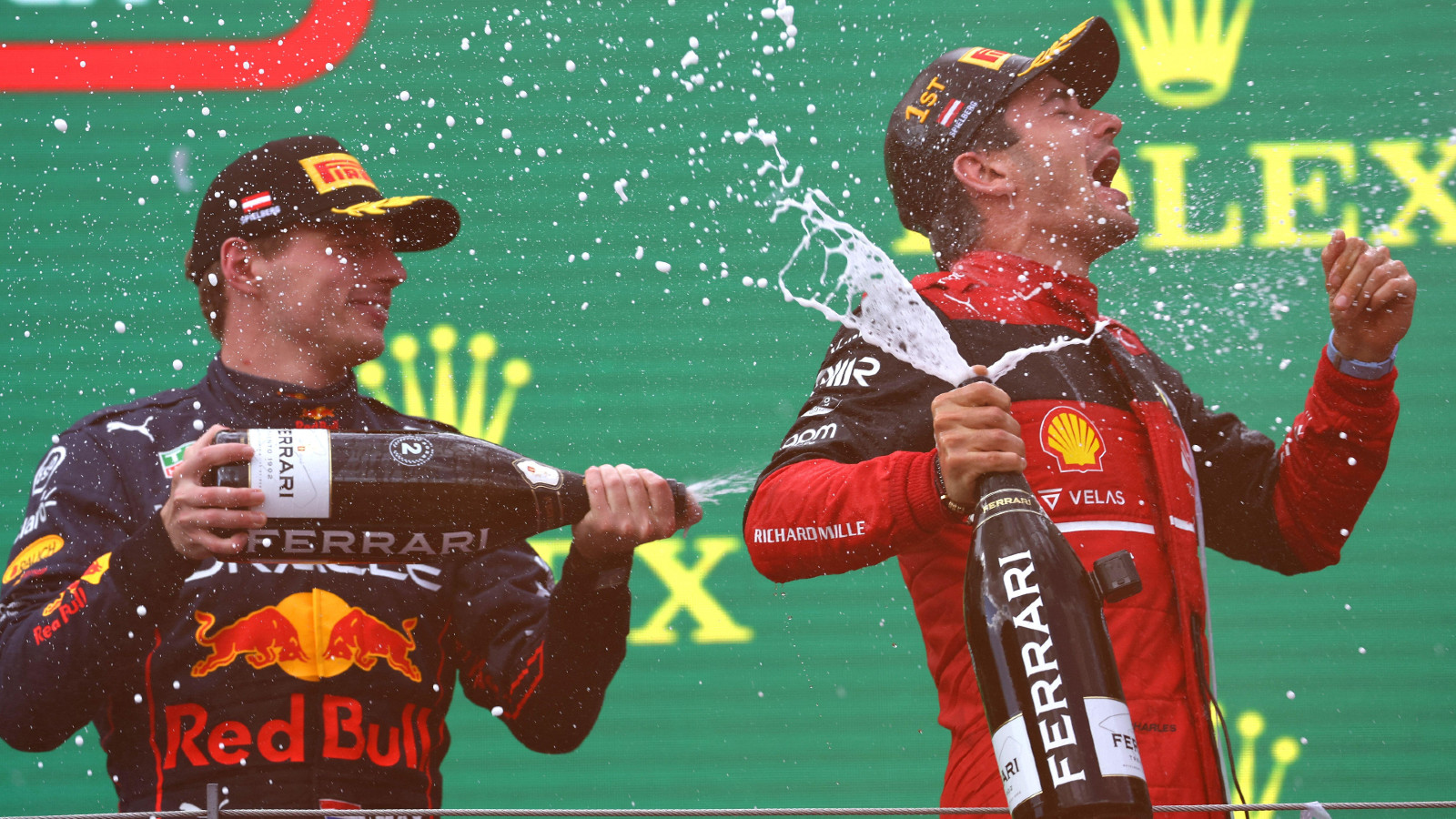 "Charles was very disappointed, frustrated and unhappy, as we were," said Binotto.
"I think his disappointment is our disappointment and his frustration is our frustration, because at the time before the Safety Car again he was leading the race, as it happened in other races, and not finishing first in the race for various reasons.
"So I can understand his mood because he is in the battle for the Championship and somehow he is unlucky with an external situation which is not down to himself. So when I cross him, he was going to the interview and I was going to the podium.
"I saw him so disappointed and simply told him he should not [be], he should have a smile because he's a fantastic driver. He is a champion. He proved again how strong he is. He did an amazing race, not only at the end, after the Safety Car, protecting the position as much as he could, but as well the way he drove with a damaged car for the entire race distance [after an early collision with Sergio Perez].
"And so somehow he should have a smile because he has been unlucky again, but there will be races where he can prove he is fantastic and can win."
Source: Read Full Article