'Liverpool don't question Klopp, Daimler don't question Wolff'
Toto Wolff has been questioned about his Mercedes future again with his role and influence compared to that of Liverpool manager Jurgen Klopp.
While there is one thing for certain on the track in Mercedes' continued dominance, there is still some slight uncertainty off it as Wolff's future as Mercedes team boss has yet to be confirmed beyond the end of the 2020 campaign.
But Wolff has denied any suggestion that the delay in any announcement is because Mercedes' parent company Daimler are questioning his future.
In a Q and A session with German publication Auto Motor Und Sport, Wolff was asked why his future was still unresolved given how much silverware Mercedes has been able to collect under his tenure.
Wolff's success with Mercedes was compared to Jurgen Klopp's success at Liverpool but the difference is Klopp was given a new long-term contract in 2019 which expires at the end of 2024.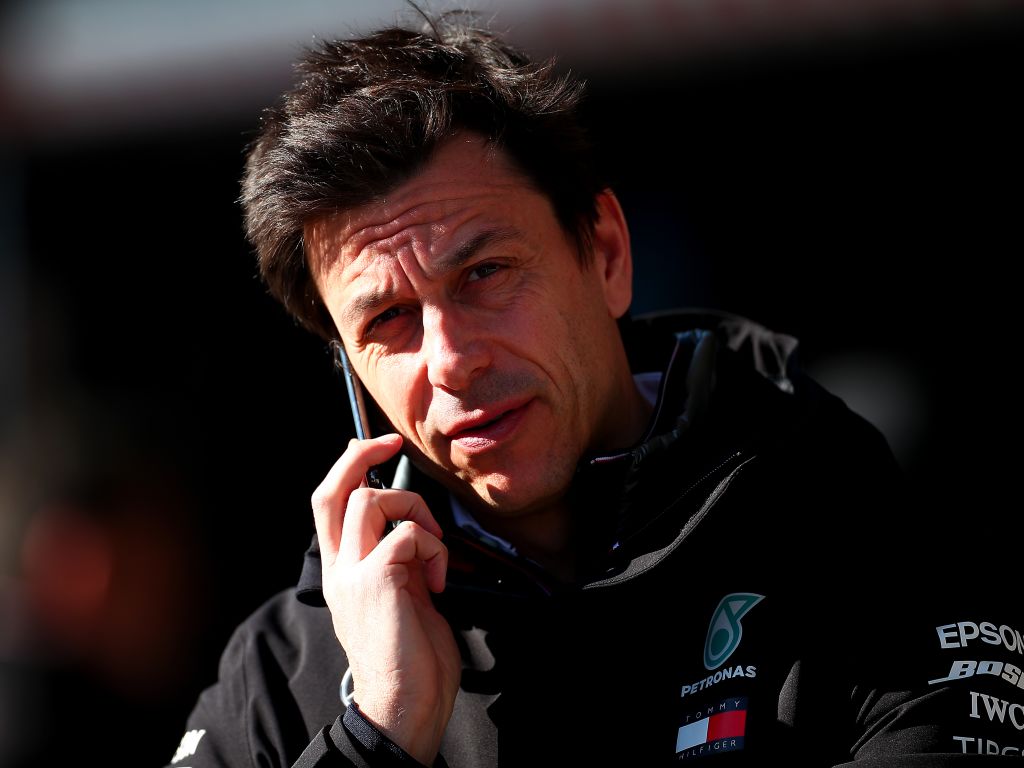 "I don't think Liverpool is questioning Jurgen Klopp and I don't think Daimler are questioning me," Wolff said.
"We have a relatively complex structure and complex contracts with my shares in the team. That's more than just a contract of employment like Klopp's is, without wanting to belittle that arrangement.
"Then there's the question of what happens to Niki Lauda's shares. These talks have been going on for a long time, but they are on a good path. One thing is certain: we must have a solution by the end of the year at the latest."
Mercedes are also in no rush to confirm their 2021 driver line-up, even though they have made in plainly clear that they would like to continue with both Lewis Hamilton and Valtteri Bottas. Both contracts also expire at the end of the 2020 campaign.
"We are very happy with our driver pairing," Wolff added.
"Both are fast. On a bad day for Lewis, Valtteri is there. And on a good day Lewis is unbeatable. The dynamics and the atmosphere between the two is right, which is very important.
"When you have two egomaniacs on the team, the team championship is going to be difficult. Both respect the team and the influence they have on the team's mood. That's why they are the best solution for us.
"With George Russell it was clear that he still has one more year at Williams. Esteban [Ocon] will be at Renault until next year too."
Source: Read Full Article