Lewis Hamilton: Always said I wouldn't be a driver who cried | F1 News by PlanetF1
Determined to never be a driver that fans see cry, Lewis Hamilton admits it all became "too much" as he burst into tears as he won his seventh World title.
Hamilton claimed the victory in Sunday's Turkish Grand Prix, putting in a masterclass performance as many of his fellow F1 drivers struggled in the wet on an already slippery surface.
The Mercedes driver took the victory by 31s ahead of Sergio Perez, his 10th win of this season and his 94th in Formula 1.
The 25 points also ensured he secured a seventh Drivers' Championship title.
Matching Michael Schumacher's record, one that many believed back in 2005 no one would ever get near never mind equal, Hamilton says the emotions got the better of him.
"Very rarely to do ever lose control of my emotions and I think those last few laps, I remember those last few laps and obviously we're having a discussion whether we're going to pit," he said.
"I was just telling myself, 'keep it together Lewis, you've got this'.
"I could feel it getting closer and also knowing that, if I finish where I'm finishing right now, that I've got this championship.
"So, all of these emotions were running through me, and I was trying to stop it because I was thinking about my whole career, y'know?
"From when I was five, when I drove in the go-kart, from when we've won our first British Championship, driving home with my Dad, singing 'We Are the Champions', and dreaming of being here – it is right there, minutes away and that was a lot to take in.
"When I came across the line, it really hit me and I just burst into tears, I think. That whole in-lap.
"And then I really just couldn't get out of the car because I just couldn't believe it."
He added: "I didn't want the visor to come up and for people to see tears flowing and all of that stuff – because I had always said that I would never let you see me cry.
"I remember watching other drivers in the past crying and I was like" 'I am not going to do that' – but it was too much."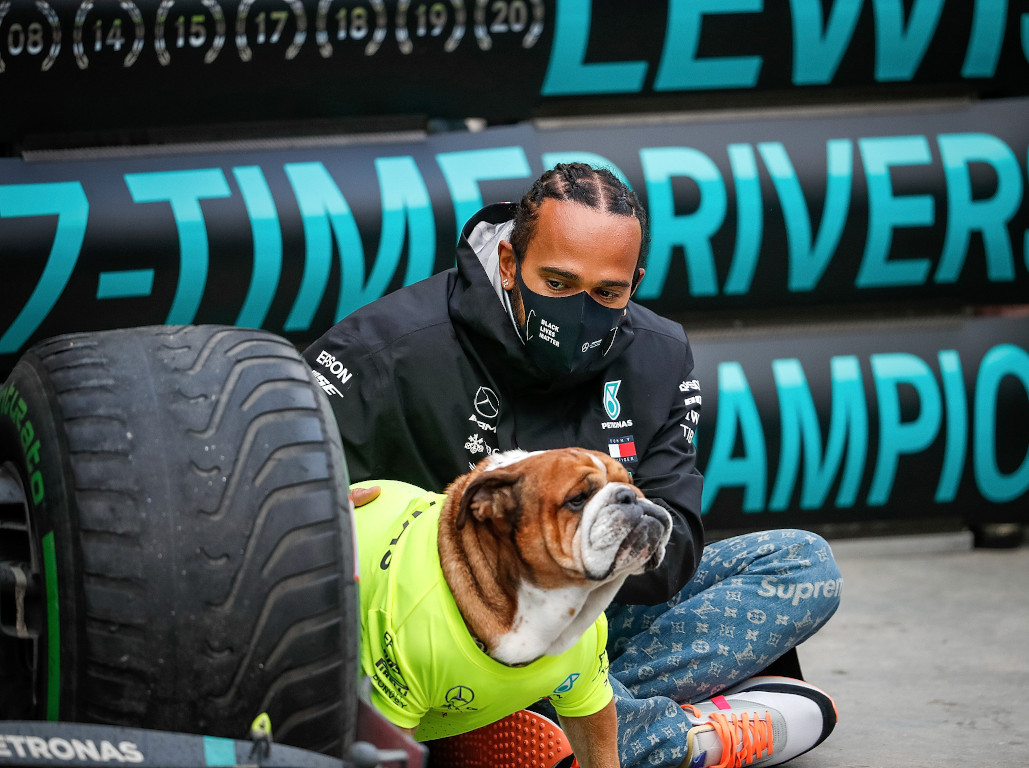 Get your hands on the official Mercedes 2020 collection via the Formula 1 store
The sacrifices that Hamilton's father Anthony made to get his son onto the track, and perhaps one day into Formula 1, have been well documented.
Hamilton says he was thinking of his family, especially his dad, as those sacrifices paid off with a piece of history.
"I just… for me, I've been very strong but I couldn't have done it without the great man behind me, my Dad, who, on the days when I didn't think I was good enough, or wasn't going to do well enough, he stood me up and kept me going.
"So, I was thinking of him, I was thinking of my Mum, I was thinking of my step-mother Linda, my brother, who all stood by me through thick and thin."
Source: Read Full Article