Lawrence Stroll explains new 'campus' driving Aston Martin title goal
Aston Martin co-owner Lawrence Stroll went into detail on their upcoming Silverstone 'campus', created to set them apart from their F1 rivals.
The Aston Martin name returned to Formula 1 for 2021, following the purchase by Stroll's consortium of a stake in the luxury car manufacturer.
A recruitment drive is ongoing as the team chase championship glory within the next five years, while their current Silverstone factory, passed down through the many incarnations of this team, will be traded in for a far more modern facility.
In fact, Stroll does not want it referred to as a factory, with this base set to host not only the F1 team, but also other business down the line, and will be a place with far more than just equipment to build an F1 car.
"Unfortunately, it's two years behind the original schedule because of COVID-19, I was hoping we would be there today," said Stroll in an interview with GP Racing magazine.
"The most essential tool for any Formula 1 team is to have the latest and most modern campus – it's a campus, not a factory. We will have three buildings with facilities including a restaurant, a gym and a wind tunnel.
"We're going to have what I think will be the best fitness centre in F1 by far.
"There will be outdoor running, walking and we will have outdoor entertainment, therapists, fitness instructors and physiotherapists. It's about a healthy body, a healthy mind.
"In the plans for the three buildings on the campus, the one in the centre focuses on that, on wellness and will have the best restaurant in F1. We're going to have a lot of food with the farm-to-table concept, with fitness classes in the morning and evening. The better you feel, the better you think."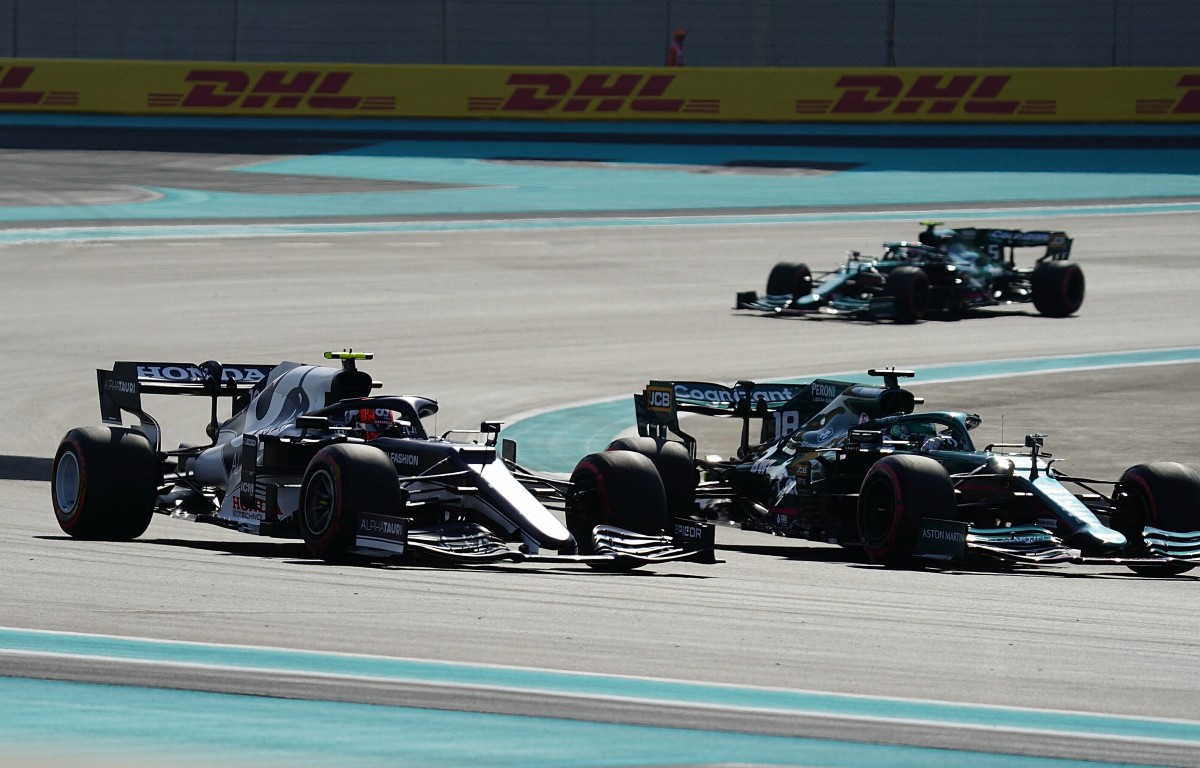 A grand design like this will of course not be cheap, but in the cost-cap era of Formula 1, Stroll feels that this is the type of facility which will set them apart from their rivals, while financially they compete on an even footing.
"I think this sets us apart from our competitors. It's a huge investment," he said.
"To win in Formula 1 you have to have the right leadership and vision and, as in any business, you have to have the right finances. And frankly, with the new financial regulations, it will really level the grid. We will no longer be outperformed by our competitors: we will have the same budgets as the top two teams."
A wind tunnel was not a part of the original plans, but the team's chief technical officer Andrew Green inspired a change of heart.
A costly one it must be said, but an extra financial outlay which Stroll had no issues with.
"We invest to build a business for the future. I don't think I've ever spent too much, I've never lost either," he said.
The Formula 1 and road car businesses now operate together under the Aston Martin Performance Technologies banner, overseen by Martin Whitmarsh, who was recruited in September 2021 having previously served as CEO of McLaren Racing between 2004-2013.
While this new campus primarily will house Aston Martin's F1 operations, some design and technology functions from the road car side are expected to make the move, where other undetermined businesses will join them.
However, Stroll made it clear that this will not prove a distraction for Aston Martin's F1 team, saying they are "one of the main pillars" of the campus, a central to the overall goal of becoming Formula 1 champions.
"Formula 1 will be one of the main pillars, by far, of this group," Stroll explained.
"We will also have other businesses under Performance Technologies, and in years to come other racing activities perhaps. We will have a group of 700-800 professionals who will have knowledge that can be shared in other business fields.
"I don't see having a performance technologies business as a distraction from F1. The goal of this is to be world champions, that's the purpose of the new campus and the hiring campaign. Everything is based and focused on Formula 1."
Source: Read Full Article