Kevin Magnussen misses the 'winning mentality' | F1 News by PlanetF1
Kevin Magnussen is set to walk away from Haas at the end of 2020, and admits he is missing the "winning mentality".
The Danish driver finished on the podium in his first Formula 1 race at the 2014 Australian Grand Prix. However, that remains his only podium in the series.
Magnussen won the 2013 Formula Renault 3.5 Championship before his promotion to McLaren for 2014, and admits seven years without that winning mentality and motivation is taking its toll.
"I've now been in Formula 1 for in effect seven years, since 2014, and I haven't won a race in seven years, and ever since I was in go-karts I used to win races every season," he said as part of the In The Pink podcast.
"Fighting for Championships every year and that mentality is what has driven me to this point and what has given me these opportunities in Formula 1.
"I miss that feeling and state of mind where you wake up every morning and what you think about is that next win that you're pursuing.
"That hasn't really been there for seven years because in Formula 1, if you're not in the right car you know your chances of winning are very slim.
"You might have a shot at a podium, and it's not impossible, Pierre Gasly showed that this year that there is that chance. It's just so minimal that it's hard to really wake up every day and feel the energy of this winning mentality."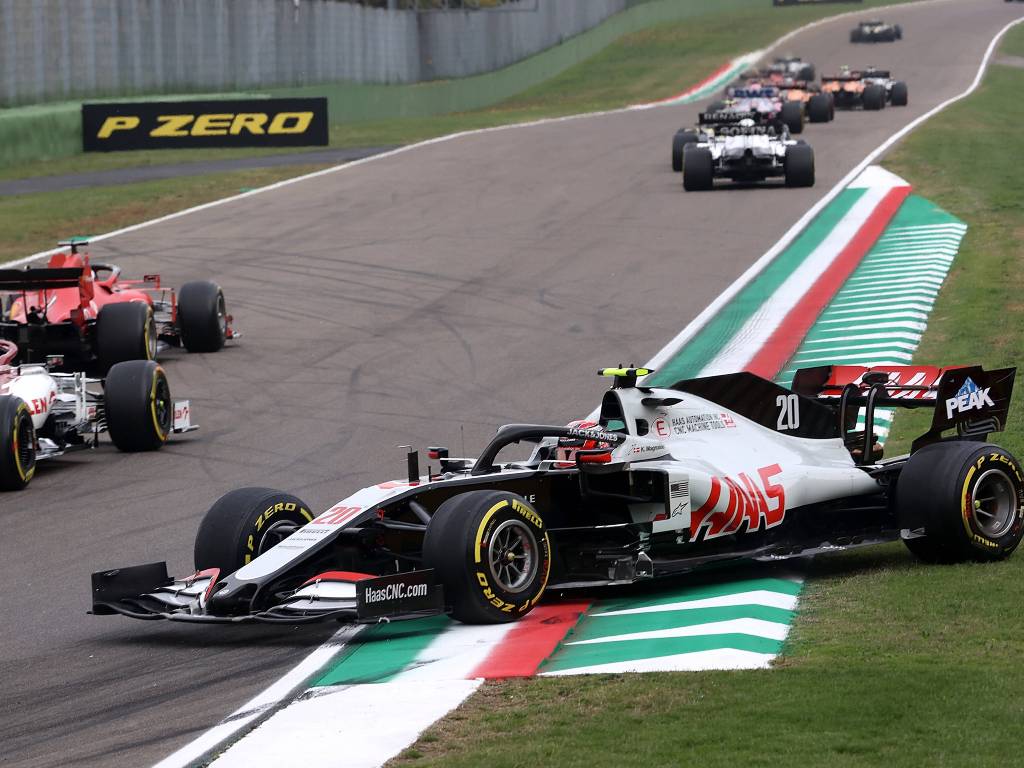 Get your hands on the official Haas 2020 collection via the Formula 1 store
Magnussen said he would have stayed with Haas if given the option, because despite their struggles over the past two seasons he thinks the outfit that finished P5 in the 2018 Constructors' Championship still remains and is waiting to re-emerge.
"It's hard because if I could stay with Haas or somewhere in the same competitiveness, I mean this year and last year Haas have been struggling," he said.
"But I know what the team can do and I think they are capable of being in the top of the midfield and we showed that in 2018. We really were front-runners in the midfield and got fifth in the Constructors' Championship.
"That kind of level is interesting. Then you are able to show your talent and ability, and try to look good for the big teams.
"Then that dream of winning…you can still say there's a chance you could get into a good team like that, but if you're fighting at the back then the big teams don't look at you, not seriously.
"It's a very slim chance then. I would love to be winning in Formula 1 but it doesn't look easy."
Follow us on Twitter @Planet_F1, like our Facebook page and join us on Instagram!
Source: Read Full Article