Here\u2019s the Differences Between the Three Prototype Classes in the IMSA SportsCar Championship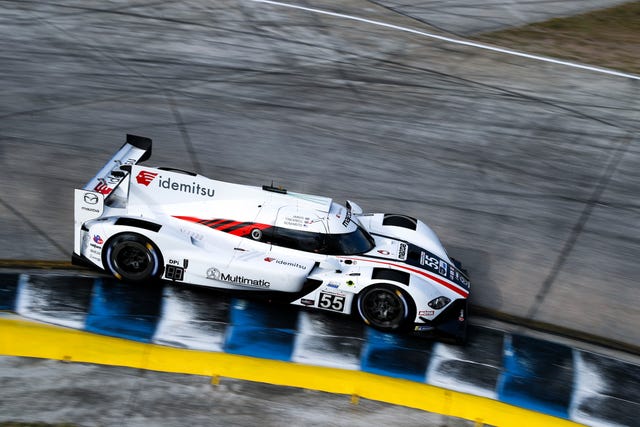 At 150 mph, the three different classes of IMSA prototype cars look essentially the same. The top dog is the Daytona Prototype international, or DPi. Second on the rung is the Le Mans Prototype 2, or LMP2 car. And a new addition to the WeatherTech series, starting at the 2021 Rolex 24 at Daytona, is the Le Mans Prototype 3, or LMP3.
All three have a prominent horizontal fin that runs from just behind the cockpit to the tail that makes them all appear very similar. The one sure way to tell the difference is the color of the number plate, such as the Wayne Taylor Racing Acura DPi car carries the number 10… a white number on a black background. An LMP2 car has a white number on a blue background, and LMP3 cars have white numbers on an orange background.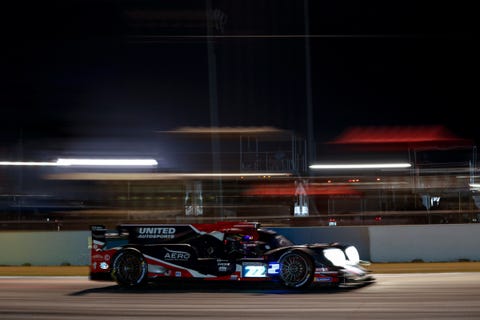 As for the cars themselves, they are built by one of multiple accepted manufacturers like Dallara and Liger (pronounced lee-zhay), in the case of the DPi car, to the exact specifications of the team under a set of IMSA rules, while the LMP2 and the slightly smaller LMP3 cars are built to a strict specific set of international rules. Under the bodywork behind the driver is the engine–in the LMP2 car, they are all V-8s built by Gibson, a British company. The engine in the LMP3 is a less-powerful V-8 built by Nissan. Because Nissan and Gibson are not full-fledged paying partners with IMSA, you won't find their names on the side of the cars.
In DPi, the engine formula is wide open, but the engines are governed to around 750 horsepower by the use of inlet restrictions and other techniques overseen by IMSA. This allows the Mazda DPi, with its turbocharged 2.0-liter four-cylinder, to compete with the V-8 Cadillac and V-6 Acura. Since the DPi is the king of the hill, it is tuned by IMSA rules to be the fastest, with the LMP2 second fastest, and the LMP3 third fastest.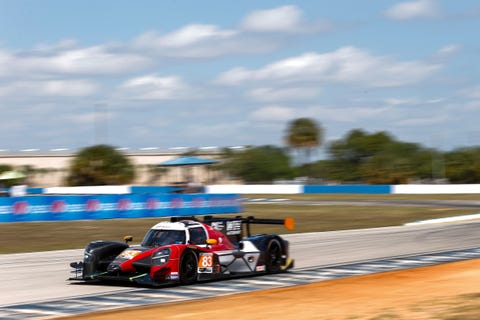 You will find the names Cadillac, Acura and Mazda on the DPi cars, as well as some styling cues from the manufacturers like the Cadillac's distinctive nose, because those three companies are IMSA partners.
Source: Read Full Article