Gallery: Pierre Gasly's Surprising F1 Italian Grand Prix Victory at Monza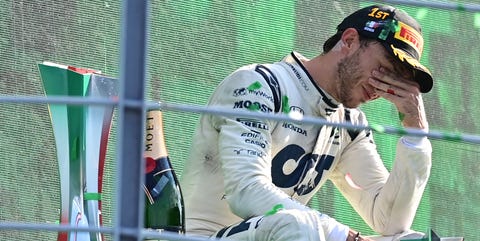 AlphaTauri's Pierre Gasly scored one for the little guys in Formula 1 with his win in the Italian Grand Prix at Monza. He became the first winner outside of Mercedes, Red Bull and Ferrari to win a Formula 1 race since Kimi Raikkonen won the Australian Grand Prix for Lotus to kick off the 2013 season. Here's some images from Italy on a special Sunday afternoon for F1: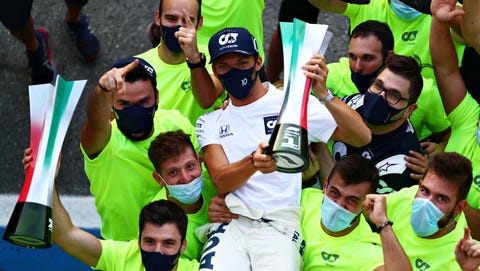 Pierre Gasly is the first driver to win from outside Mercedes, Red Bull and Ferrari since 2013.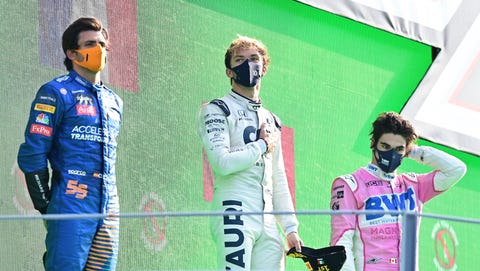 Carlos Sainz, Pierre Gasly and Lance Stroll gave the victory podium a new look on Sunday.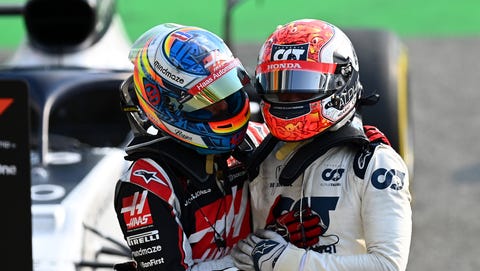 French drivers Romanin Grosjean, left, of the Haas F1 Team and Pierre Gasly celebrate Gasly's win.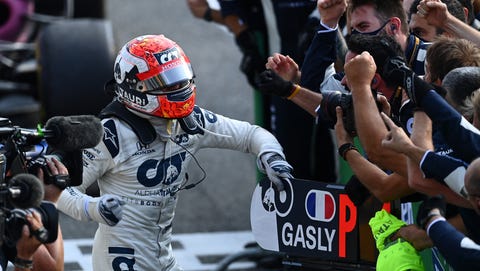 Pierre Gasly shares the joy of Sunday's win with his AlpfaTauri teammates.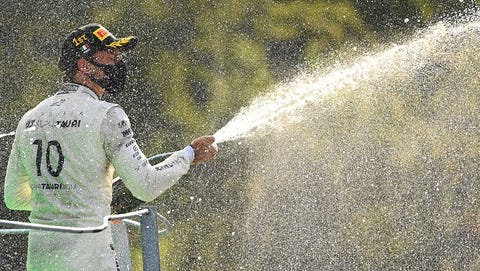 Gasly celebrates from the top of the podium for the first time in his F1 career.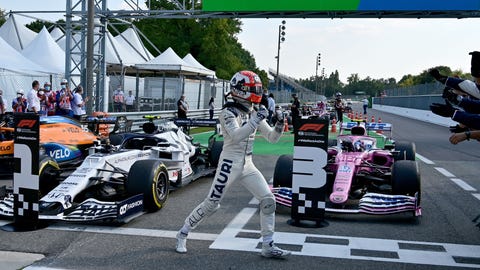 Pierre Grasy leaves the pits as a Formula 1 winner on Sunday at Monza.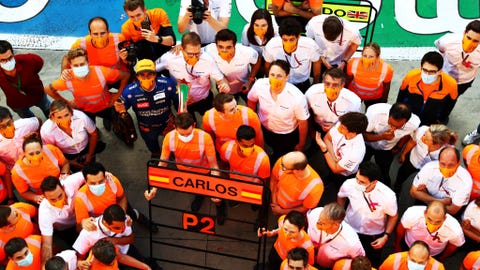 Carlos Sainz finished a season-best runner-up for McLaren.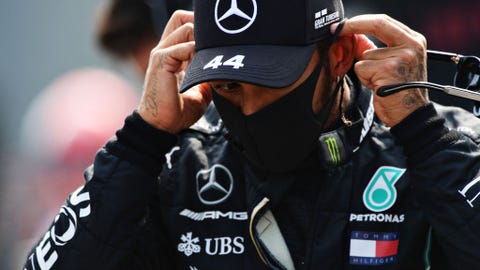 Lewis Hamilton finished seventh despite a penalty that cost him 30 seconds.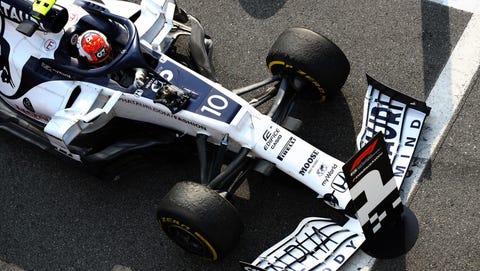 Gasly brings the No. 10 AlphaTauri home after winning at Monza.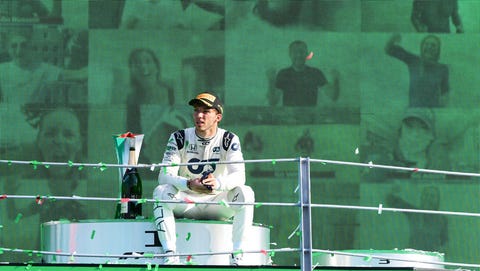 Pierre Gasly reflects on the biggest day of his racing career.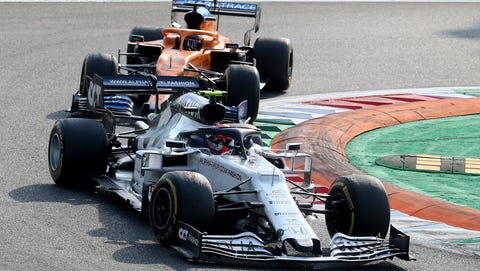 Gasly races to stay ahead of McLaren's Carlos Sainz.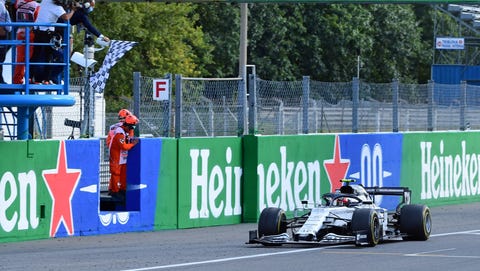 Gasly takes the checkered flag at Monza.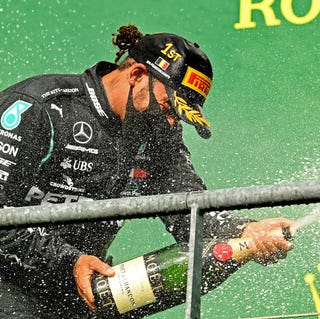 Source: Read Full Article