Esteban Ocon aims to avoid a Vandoorne situation against Alonso
Teaming up with Fernando Alonso next season, Esteban Ocon believes he will avoid a Stoffel Vandoorne-esque whitewash to the Spaniard.
Great news for Formula 1 fans with Alonso returning to the sport next season, having signed with Renault for a third stint.
The Spaniard, who has signed a multi-year deal with the Enstone team, will partner Ocon in his first year back on the grid.
The last season Alonso was in Formula 1, 2018 with McLaren, wasn't a good one for his team-mate Vandoorne as the Belgian was whitewashed in qualifying, losing 21-0.
Ocon, while acknowledging Alonso's ability out on track, says he's not worried about suffering a similar fate.
"I didn't think about it too much," he said in an interview with Crash.net.
"Once again I'm going to try the best I can and work with the team.
"I know the challenges and I know Fernando is a quick guy, but I think we have a lot to play together to bring the team forward first.
"We will see what happens."
Official F1 Shop: Black and white face coverings
Asked whether he believes taking on the double World Champion, billed by many pundits as one of the best Formula 1 drivers ever, would his 'toughest' challenge yet, Ocon said only time will tell.
"I don't know, we will see," he said. "It's hard to say because it's not happened [yet].
"It was definitely great to have him in the team, Fernando is a legend.
"He will have a lot with him to bring to the team. I was very happy with the news.
"For sure I can't wait to get started and to be working with him."
For now the Frenchman has Daniel Ricciardo as a team-mate before the Aussie leaves for McLaren next season.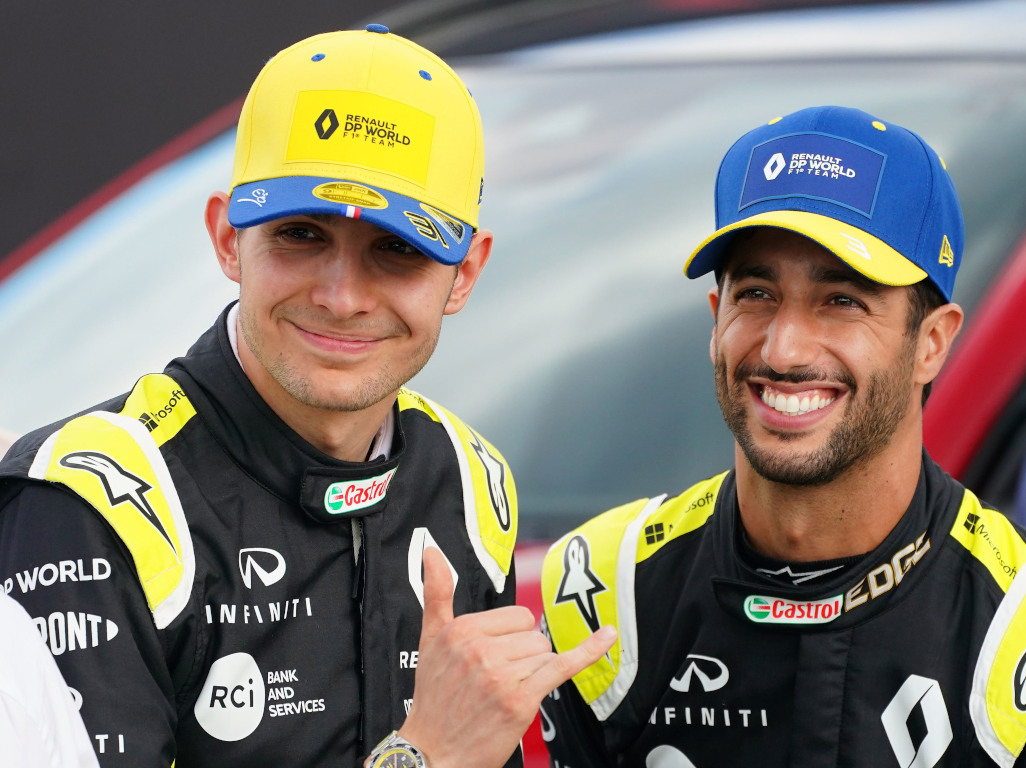 While Ocon finished eighth at the season-opening Austrian GP, he has yet to score since while Ricciardo has added a further two P8s to Renault's tally.
Asked if he felt the need to 'stamp his authority' on Renault before Alonso's arrives, Ocon said his first goal is to readjust to life as a Formula 1 driver.
"It's a very important year for me being my comeback year," he said. "It's also my first year with a works' team, a big team.
"I'm not putting pressure on myself for this to be the year I need to impress, I'm just trying to do my job the best I can and hopefully it will work out."
Source: Read Full Article