'Eight' titles await Lewis Hamilton says Alain Prost
Chasing World title number seven, Alain Prost reckons Lewis Hamilton could easily winan eighth next season to hold the record.
This season Hamilton is seeking to match Michael Schumacher's record of seven Drivers' Championship titles, amongst others.
When the German achieved number seven in 2004, many pundits believed it was a record that would never be matched, never mind broken.
Hamilton stands on the cusp of doing just that.
"He has six," Prost told Reuters in an interview, "I would say eight, easy.
"I cannot see anybody [else] winning this year. Maybe Valtteri [Bottas].
"It depends how many races you have and if you miss one or two because you have a mechanical problem, you never know. He's in the same car.
"But… I cannot see another car winning [a championship] against a Mercedes this year and next year.
"After, I don't know. Maybe Renault."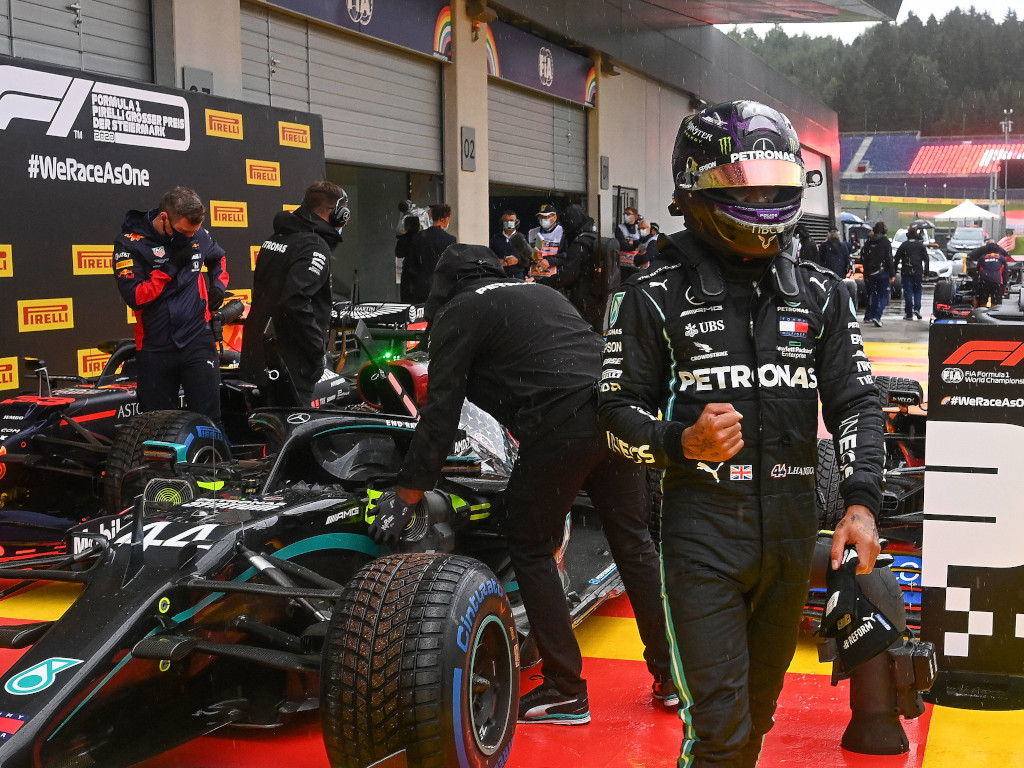 Official F1 Shop: Black and white face coverings
The Renault advisor believes Hamilton has found himself in a perfect situation at Mercedes.
Not only does the team constantly produce one of the best cars on the grid but the stability in the team, which he joined in 2013, has also played a role.
"The more stable he is in a team, the more stable he is in his life, you can see that he is better," Prost said.
"To beat Lewis for a World Championship, especially with that car and the team he has now, is going to be very difficult.
"Almost impossible in normal circumstances.'
Prost, though, is hoping that new old Renault signing Fernando Alonso could do just that come 2022.
The Spaniard is returning to the team next season for a third stint with Prost revealing Renault was already speaking with Alonso back in December last year.
Earlier this month Renault confirmed the 39-year-old's return with Alonso beating Sebastian Vettel and Bottas to the seat. Both the Ferrari and Mercedes drivers were in talks with Renault.
"Fernando was one of the three top drivers we were talking to – Sebastian and Valtteri also. But Valtteri is driving a Mercedes, it's difficult for him to leave the Mercedes team at the moment," said Prost.
"We did not know exactly what was the motivation of Sebastian … but Fernando has always shown his motivation to come back to the team. Even last year, in Abu Dhabi we had a long discussion with him."
Source: Read Full Article