Christian Horner calls for fresh engine rules in 2026
Red Bull principal Christian Horner is against bringing forward the new engines, instead wanting a completely new design for 2026.
The current V6 turbo-hybrid engines have been in use in Formula 1 since 2014, though they have not proven to be very popular with fans and personnel in the paddock alike.
Currently their successors are expected to arrive in 2025, with the FIA stating that powerful and emotive engines are on the way.
Horner though wants to go back to the original plan of introducing these engines in 2026, ones which he hopes will be a complete shift away from the current units.
"I would rather take the time to come up with something exciting, different and relevant that fits the criteria of cost, of performance, and that encourages close racing," he said, as quoted by The Race.
"Also we should not discount sound and emotion.
"So for me those are the criteria that should be focused on and it will be a great shame to carry over what currently is a very expensive engine and try and make it cheap.
"You can't fly in first class and pay an economy ticket.
"Hopefully there's an opportunity, particularly if it was for '26, to come up with an engine that's sustainable, that's environmentally friendly, that uses biofuels.
"That is a bit more of a clean sheet perhaps with elements of standardisation where costs can clearly be controlled rather than carry over what we currently have."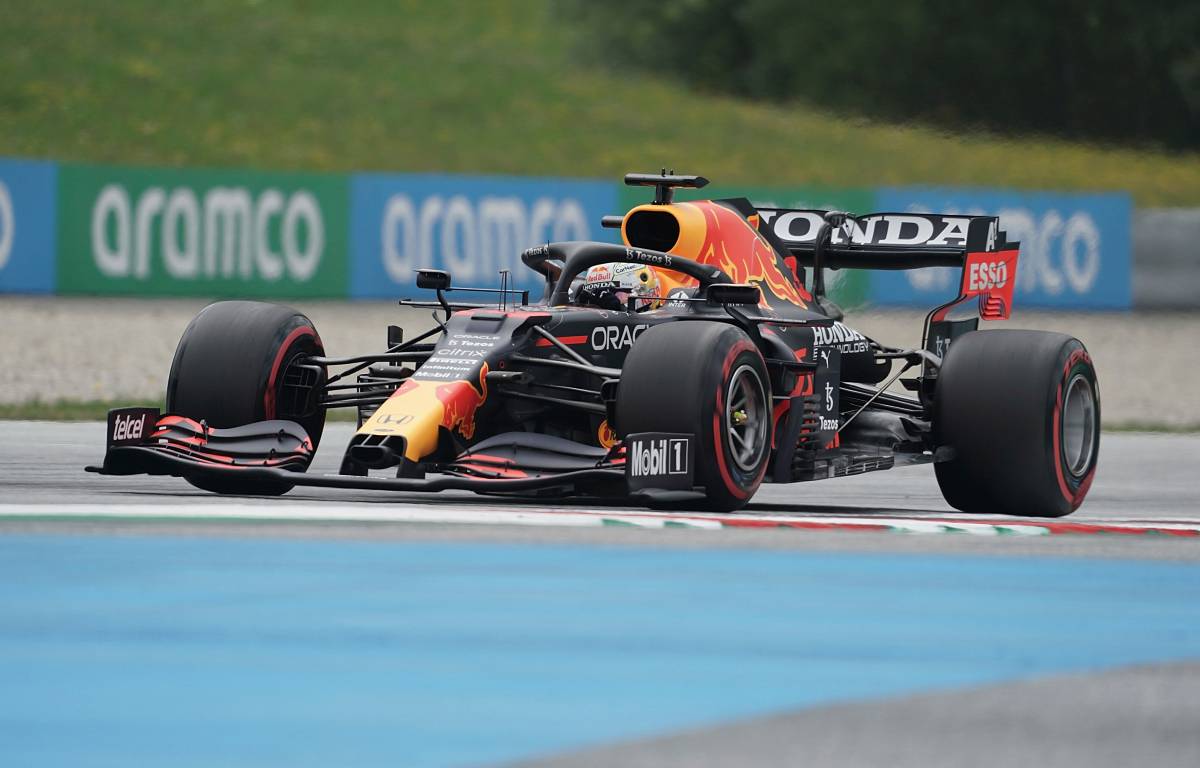 Red Bull merchandise is available to purchase now via the official Formula 1 store
Red Bull are in the process of setting up their own engine division to take over from Honda once the Japanese manufacturer depart Formula 1 at the end of 2021.
And, as Horner hopes for, the new power units are then likely to represent a big overhaul for all manufacturers, with Formula 1 targetting a greater emphasis on electrical energy, use of sustainable biofuels and also an improved MGU-K.
Horner himself has also revealed that talks of a cost cap on engines to match the chassis one have taken place, though no progress has been made.
But if Formula 1 were to settle on anything short of an engine overhaul, then Horner believes this will benefit only the current manufacturers.
Porsche and Audi have been regularly credited with an interest in joining Formula 1 as a manufacturer of the future units, with both said to be part of a technical meeting on Saturday at the Austrian Grand Prix.
"You can understand existing manufacturers coming invested in these engines, wanting to roll over IP into the new engine, but of course, this current engine is extremely expensive and how you reduce the cost… at the moment, all of the discussions I've sat in, it hasn't been achieved," he explained.
"It's not as easy as just implementing a cost cap because of course an engine is much harder to police when combustion applies to many other aspects, especially if you are an OEM-owned team or engine manufacturer in Formula 1.
"To start with a clean sheet that can be clearly controlled, [regulating] the amount of dyno and rig time you are allowed, that encourages creativity. There needs to also be a safety net, that if a manufacturer gets it wrong that they are able to effectively have the opportunity to catch up.
"These engines we are going to be with for the next 10 years or so, so that's going to take us to 2036.
"We need to come up with something that's relevant and right for the sport.
"And of course, it's not just about the engine, it's going to have to integrate with a car that is a low-drag car to achieve these kinds of efficiencies. So, it has an enormous impact on the chassis side as well.
"Therefore a clean sheet for 2026 would be the right way to go."
Follow us on Twitter @Planet_F1, like our Facebook page and join us on Instagram!
Source: Read Full Article