Berger advises Sebastian Vettel to retire from Formula 1
While Gerhard Berger says he understands if Sebastian Vettel wants to join Aston Martin, he thinks the Ferrari man should retire.
Vettel's future was thrown up in the air early this year when it was revealed that Ferrari wouldn't be renewing his contract at the end of the season.
His options now seem to be retirement, taking a year off or joining Aston Martin for 2021. Berger thinks that the 33-year-old should call it a day.
"Sebastian was four times world champion and has come through it all in good health. My advice would be to retire," he told German publication Sportbuzzer.
"On the other hand, I know Sebastian very well. He is a thoroughbred racer, he wants to win races again. At the moment Racing Point is the best place to do that. They've got a car that can put Perez or Lance Stroll on the podium."
Head on over to the Formula 1 store for all your official Sebastian Vettel merchandise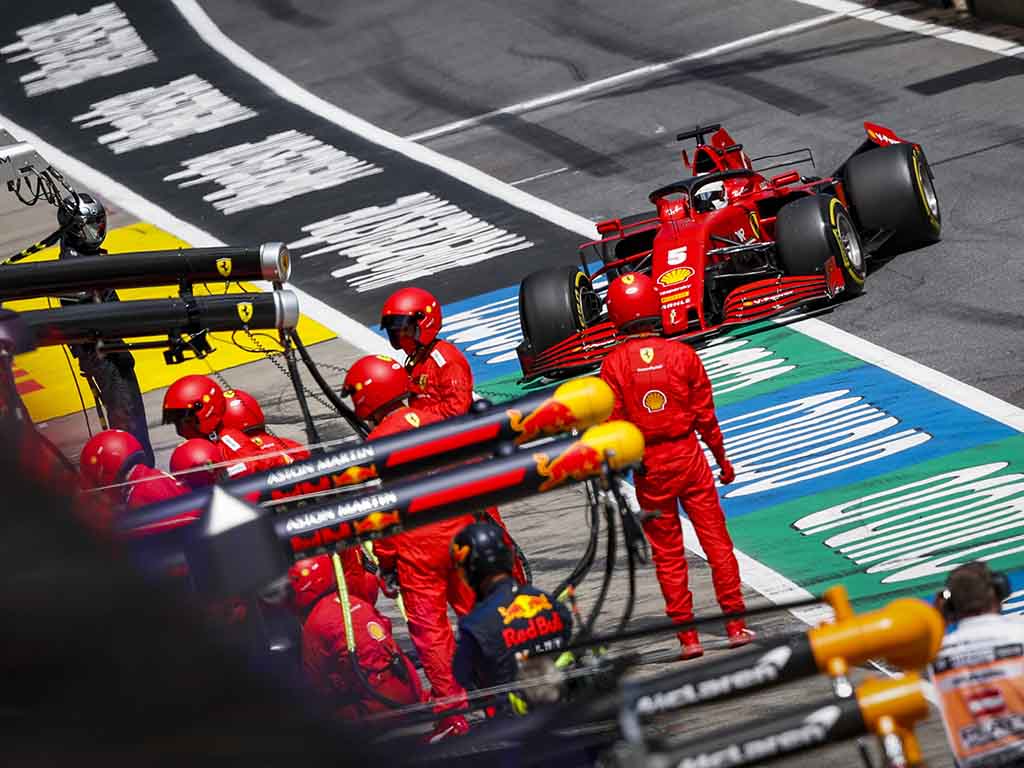 Vettel's form in the last few seasons, in which he has lost two title fights to Lewis Hamilton and been beaten by team-mate Charles Leclerc, has led to many questioning his abilities.
Despite thinking that he should retire, Berger disagrees with this assessment and still believes that the Ferrari driver is good enough to compete at the top with the right car.
Given this, he understands why Vettel would be interested in joining Aston Martin.
"I'd say a calibre of driver like Sebastian is clearly worthy of the podium and maybe he can beat Mercedes one day or at least play a role at the top," he added.
"It's a much better situation than he finds at Ferrari. So this is a realistic alternative – and I would have total understanding if he takes this step."
It's been a difficult start to the season for Vettel. While Leclerc has managed to score two podiums and 33 points, Vettel only has 10 points to his name with P5 his best finish.
His race weekend at the British Grand Prix was his worst yet. After qualifying in P10, he dropped down the order in the race and only got a point due to tyre failures for Valtteri Bottas and Carlos Sainz ahead of him. Leclerc meanwhile started in P4 and finish in P3.
Source: Read Full Article