10 Sports Car Stories From 2020 That Set the Table for 2021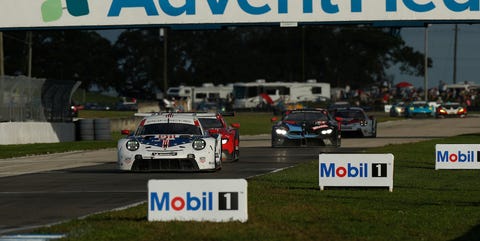 It was a miserable year for America, a miserable year for sports car racing.
COVID-19 is touching everything, including motorsports, and it should likely be the No. 1 newsmaker in every series for 2020, but rather than state the obvious, let's just agree here that the coronavirus pandemic has overstayed its 15 minutes by about 10 months.
So while some of the year's big news in IMSA was certainly colored by COVID, lets look at the rest of the year's highlights (and a few lowlights):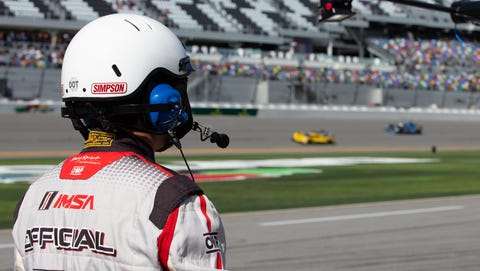 At the end of 2019, Scott Atherton, one of the very first employees of the American Le Mans Series, decided to retire as the president of IMSA, the sanctioning body for the WeatherTech Sports Car Championship series. It was time: Atherton, along with Ed Bennett, had shepherded the merger of the ALMS and IMSA, which was far more successful than anyone had a right to expect.
Atherton essentially ran IMSA, as it became stronger every year. He left IMSA in strong shape for his successor, John Doonan, the head of Mazda Racing.
Doonan's first year got off to a strong start, with a solid Rolex 24 at Daytona. The announcement of the Le Mans Daytona hybrid also brought excitement in January.
And then everyone packed up for Sebring. Then unpacked. COVID, of course. This left Doonan and his colleagues at NASCAR locked in the planning stages for the eventual comeback that didn't happen for IMSA until July 4, with a "soft opening" at Daytona. There was a large and collective sigh of relief when it went off without a hitch.
It was up to Doonan to plan and locate the rest of the season, often with races scheduled in states that didn't want them. So they went back to the states that did. Through it all, Doonan was a calming voice of reason, unshakable in public.
Atherton and his boss, Jim France, chose well.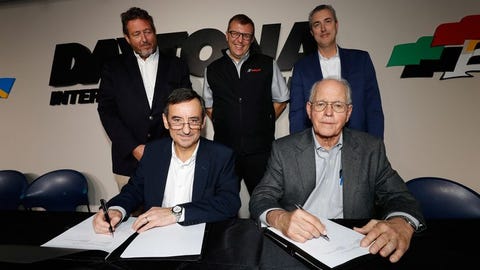 The Le Mans Daytona hybrid (LMDh) class was announced to a standing-room only crowd at Daytona of team principals, sponsors, drivers, crew, media and executives of IMSA and the World Endurance Championship and the FIA in January.
What we heard made so much sense that it was hard to believe the Americans and the French actually agreed on it. The LMDh would be a new car, running as the top class in IMSA and the WEC, and get this – since it was the same car, Americans could run in the WEC and at the 24 Hours of Le Mans, and Europeans, Asians and whoever else wanted to, could run in IMSA and at Daytona and Sebring.
For decades, IMSA prototypes were locked out by the disparate rules in the WEC, meaning sponsors and manufacturers had no chance at an overall win at Le Mans, or even in the LMP2 series, because it required a certain British engine called a Gibson. Now, or at least in a year or two, the world championship could actually be A World Championship. And it was so simple: Bring your own engine, decide among the four chassis builders, work with then on a body kit, and race.
Then, of course, COVID. Everything has been pushed back to a likely debut at Daytona in 2023. But the good news: Doonan says manufacturer interest, COVID or not, is massive. Porsche, Audi and Acura are committing to build a car, and as many as 10 others may follow.
This will be big.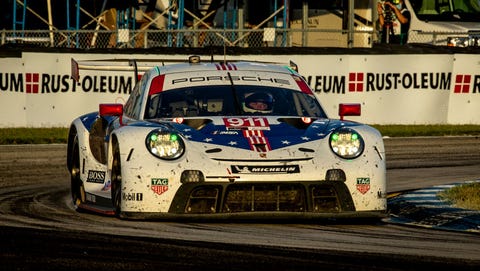 The loneliest place on the IMSA grid next year will be the GT Le Mans class, where two Chevrolet Corvettes will battle one or two BMWs. And a Ferrari that might show up for a race or two.
The departure of the Ford GT at the end of the 2019 season left a big hole in the lineup, and the 2021 departure of Porsche turned it into a sinkhole.
Claiming a money issue—the same reason it pulled out of the Formula E series—Porsche made some major cuts off season, leaving a raft full of good drivers looking for work. The rough waters ahead for GTLM might well be traced to the LMDh, where Porsche has already thrown its Tyrolean hat into the ring.
GTLM is expensive, and we see nobody else anxious to fill the void.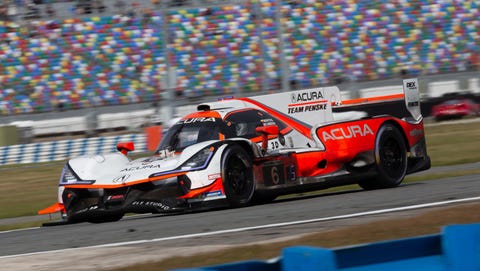 Acura returned to prototype racing in IMSA in 2018 with a two-car team headed by Roger Penske, who brought along a few good drivers like Juan Pablo Montoya, Ricky Taylor, Helio Castroneves and Dane Cameron. And it took a while to get its bearings, but Acura Team Penske started winning and never stopped, including winning the 2021 championship.
By July of 2020, Penske had already been "separated," to use a word that a friend heard when she was laid off, and Acura had hired the Cadillac team of Wayne Taylor Racing and the Acura GT Daytona team of Mike Shank to each run a one-car team in 2021.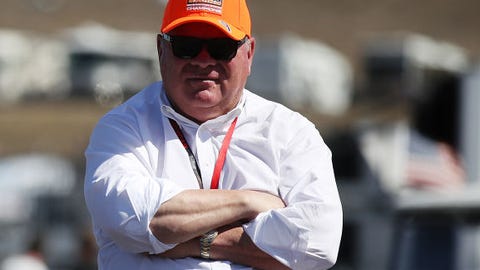 Chip Ganassi left IMSA after the 2019 season when his Ford GT teams left, and he hasn't been around much since.
But when Wayne Taylor Racing announced it was moving to Acura in 2021, it left a hole that Cadillac wanted to fill, so Ganassi will be back in 2021. He bought a Dallara car from Juncos Racing, a team that learned quickly how much it cost to race, and crash, and it fixed the car and parked it until Ganassi showed up with his checkbook.
With the DPi—Daytona Prototype international class—being replaced in 2023, it's unlikely many teams will buy new chassis, so existing ones may be pricey, right up to the day in 2022 when they turn into fern planters or vintage racers.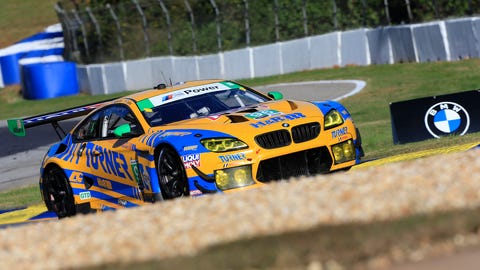 Bill Auberlen, driver of the Turner BMW in the GT Daytona class, is one of the youngest-acting 52-year-olds we know—he sounds like he just hopped off a surfboard in Malibu. But the California cat lives racing, not surfing, and has kept himself in excellent shape and he says that as long as he can hold up his end on the team, he isn't going anywhere.
Late this season, he scored his 61st sports car win, a record: Auberlen and Scott Pruett were tied coming into the year, and Auberlen scored a victory in August at Virginia International Raceway, then capped it off with a 62nd win at Charlotte Motor Speedway.
No, he's not quite ready to retire.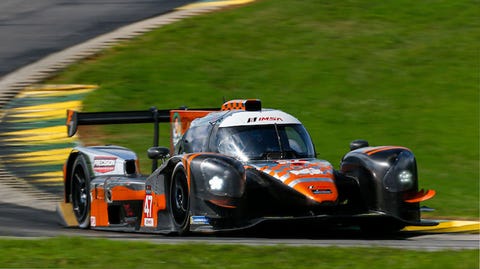 Since it became a class a few years ago, the success of the LMP3 class—Le Mans Prototype 3—can best be described as moderate.
They run races among themselves as opening acts for the WeatherTech and Michelin series, but now, starting with the 2021 Rolex 24 at Daytona, they'll move to the main attraction, the IMSA WeatherTech series.
LMP3 cars look like four-fifths' scale Daytona Prototypes, and judging from an open test a few weeks ago, actually sound better than some DPi cars with their unbilled Nissan V-8 engines. Doonan expects about a dozen LMP3s at Daytona—he'll cap the number of entries if there's too many. But with the absence of the GTLM cars we discussed, the P3 cars will be a good field-filler.
And they will still have their own races if some drivers aren't comfortable with racing in the WeatherTech series.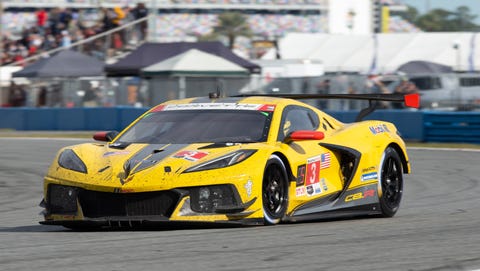 The Chevrolet Corvette Racing team would love a lot more competition than it will have in 2021, but rest assured that for its 22-year existence, Corvette Racing has faced, and beat, the best, including eight wins at the 24 Hours of Le Mans (Explanatory note: Yes, Le Mans—the GT Le Mans class is the only one that has been able to run in IMSA and Le Mans with no changes. The LMDh car will allow that to happen in the prototype class.)
At the second race of the season, that July 4 comeback at Daytona, Corvette logged its 100th IMSA victory when Antonio Garcia and Jordan Taylor won the WeatherTech 240. It was just the second outing for the mid-engine C8.R.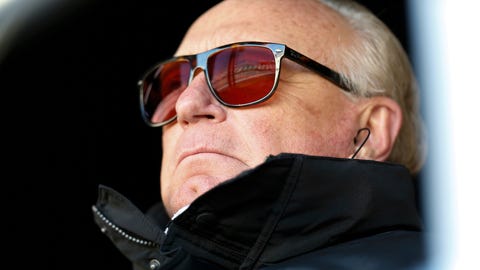 A couple of weeks before Christmas, Corvette Program manager Doug Fehan, who had held that job since 1996, was, um, "separated" from GM.
Fehan crafted the team from scratch to launch the C5.R's racing career, then the C6, C7, and now the C8. With only a month before the Roar's mandatory practice weekend at Daytona, the team has no leader. This qualifies as at best a questionable move. In a year where the team gets its 100th win—all under Fehan's leadership—and wins the season championship, you have to wonder if the fact that Fehan, who is in remarkable shape and as sharp as ever, qualifies for Social Security might be a factor.
A proper sendoff would have had Fehan grooming a successor for a season, and enjoying a victory tour like so many retiring drivers get. (But not at Corvette: Ask Jan Magnussen.) The Corvette Corral is usually full at every race, and Fehan knows most of the participants by name. Hard to imagine this is going over well with them. It certainly isn't going over well with those of us who know Fehan.
We have a hunch we haven't heard the last from Doug Fehan.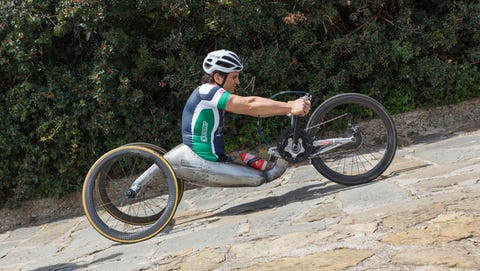 You may have noticed this admittedly random list approximately follows the calendar, so it is wonderful to have some good news to end the year.
And that's the reports from Italy that Alex Zanardi, who lost his legs in an IndyCar crash in in Germany in 2001 and came back to drive in the 2019 Rolex 24 at Daytona, and then had a horrific crash on his paracycle this past summer, is out of a coma and responding to commands, and can shake hands.
Zanardi seemed close to death, again, after the paracyle crash in June in Italy, where he was racing, and soon the best that seemed possible might be life without ever waking up. And if he did, he'd be blind, but he has regained his sight, too.
I've had some enriching experiences in motorsports, but the 30 minutes I spent with Zanardi at Daytona last year—that's on my top 10 list. What kind of guy is he? Daytona offered to fly him and his family back to the Rolex 24 this year to be the grand marshal, and he declined. He said he definitely wanted to come back, but as a driver, and until then he'll pass.
Miracles happen—he has proved that twice already.
Source: Read Full Article