Volvo and Hyundai Are Tops, Tesla Not Too Shabby in J.D. Power Tech Survey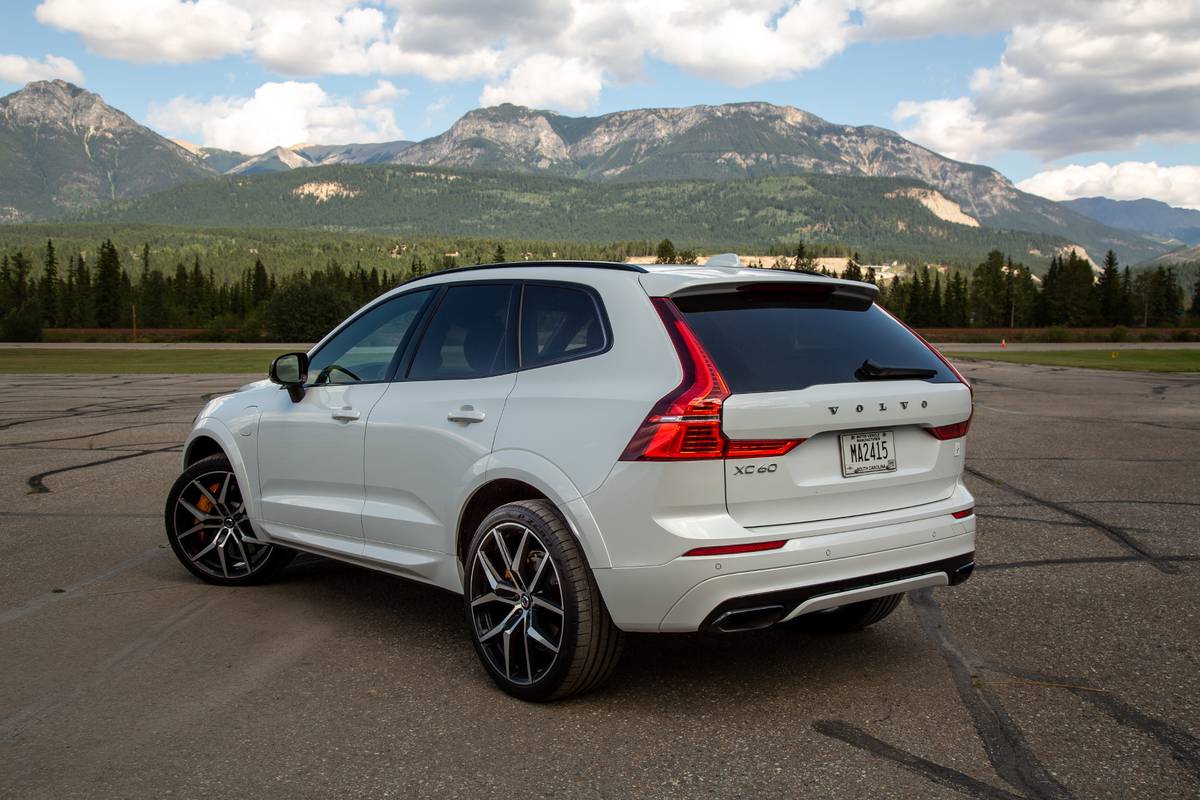 A just-released study puts Volvo and Hyundai atop dozens of rival brands in advanced technologies for new vehicles. Volvo led all luxury brands in J.D. Power's Tech Experience Index Study, an analysis of execution and consumer adoption of vehicle technologies that are new to the market. Hyundai, meanwhile, led all mass-market brands.
Related: Dodge, Kia Are Most Reliable Brands in the First 90 Days, While Tesla Perturbs
J.D. Power redesigned the Tech Experience Study for 2020, the report's fifth year. Volvo led the entire industry with an innovation rating of 617 out of 1,000 points, with BMW and Cadillac finishing Nos. 2 and 3. Hyundai, Subaru and Kia formed the podium among mass-market brands.
Tesla is not officially ranked, as the California automaker did not grant J.D. Power permission to survey its owners in 15 states that require an OK from automakers. Still, the research firm compiled enough survey data from owners in the remaining 35 states to rate the automaker, much like it did for its most recent Initial Quality Study measuring the problems new-car owners experience in the first 90 days after purchase. For the Tech Experience Study, Tesla garnered an overall score of 593 — enough to rank second among all brands, luxury or not, had the score translated to an official ranking.
How the Brands Ranked
J.D. Power based its ratings on surveys of 82,527 owners for new 2020 model-year vehicles after the first 90 days of ownership. Here's how brands ranked on a 1,000-point scale in the study's Overall Innovation ranking:
Luxury Brands (Average Score: 549)
1. Volvo (617)
2. BMW (583)
3. Cadillac (577)
4. Mercedes-Benz (567)
5. Genesis (559)
6. Land Rover (525)
7. Lincoln (525)
8. Lexus (523)
9. Audi (522)
10. Infiniti (518)
11. Jaguar (504)
12. Acura (488)
13. Porsche (453)
Tesla (not ranked): 593
Mass-Market Brands (Average Score: 515)
1. Hyundai (556)
2. Subaru (541)
3. Kia (538)
4. Nissan (534)
5. Ram (520)
6. Chevrolet (511)
7. GMC (510)
8. Ford (509)
9. Buick (503)
10. Volkswagen (503)
11. Dodge (499)
12. Mitsubishi (497)
13. Toyota (495)
14. Mazda (494)
15. Chrysler (493)
16. Honda (488)
17. Jeep (486)
18. Mini (444)
J.D. Power said it analyzed 34 technologies across four categories: convenience, emerging automation, energy and sustainability, and infotainment and connectivity. Among the technologies analyzed, camera-based rearview mirrors garnered strong praise from survey respondents for overall execution in both luxury and mass-market vehicles.
Earning the lowest marks, meanwhile, were gesture controls — something that has proliferated in brands like BMW, even as the German brand ranked second highest among luxury marques. Such controls remain the province of luxury cars — but mass-market owners aren't missing out on much. Luxury owners reported 36 problems per 100 vehicles for gesture controls, which is more than double the rate of problems for the next-buggiest technology.
Separately, self-driving features — dubbed by the auto industry as advanced driver assistance technologies — are a mixed bag. Many distrust these technologies, which are a "necessary step to achieve higher levels of automated driving," J.D. Power said in a statement. "There is wide variation in the execution strategy across brands for how the technology works and when or why it engages."
More From Cars.com:
Which Cars Have Self-Driving Features for 2020?

Are We Driving Too Fast Toward a Self-Driving Future?

Wireless Apple CarPlay and Android Auto: Where Are They Now?

Child In-Car Heatstroke Prevention Calls for High-Tech Solutions, Vigilant Parents

Weary of Warnings: J.D. Power Study Finds Safety Tech Annoys Many Drivers
Related video:
Cars.com's Editorial department is your source for automotive news and reviews. In line withCars.com's long-standing ethics policy, editors and reviewers don't accept gifts or free trips from automakers. The Editorial department is independent of Cars.com's advertising, sales and sponsored content departments.
Source: Read Full Article