The 2020 Subaru WRX STI Series White Is All Sold Out, and That's OK
Subaru is all sold out of its latest, and possibly last, WRX STI limited edition ahead of a redesign. All 500 examples of the STI Series White were sold ahead of the STI's carryover 2021 model year, which goes on sale in March, according to a Subaru spokesperson. 
And that's OK. Late last year, I spent a couple weeks driving the STI's Series White, which adds a juiced-up suspension and ultra-high-performance summer tires that combine with the STI's monstrous wing and brute handling to give the sedan the subtlety of 3-year-old with a kazoo. This version of the STI is a lot to handle, and considering how I drove the car, I'm not sure if I even enjoyed the experience — similar to how I feel about my kid when she finds that damn kazoo.
Related: The Subaru STI S209 Is the Most Expensive Subaru Ever at Nearly $65K
How to Spot the STI Series White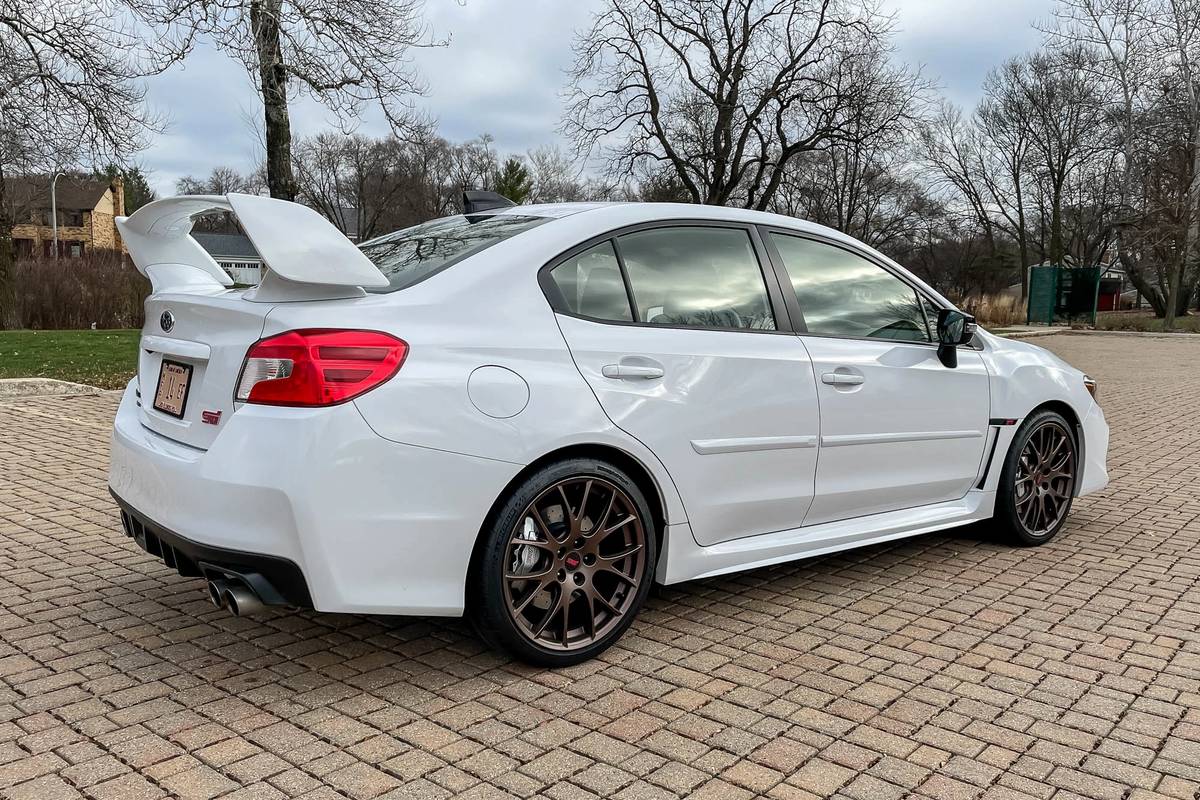 Once these cars enter the used market, you can tell the difference between a regular STI and the STI Series White by the following features, without the hit of the extra $5,700 the first owner took over the cost of a standard STI:
Exclusive Ceramic White paint

Forged 19-inch matte-bronze BBS wheels (versus STI's standard cast-aluminum wheels)

Michelin Pilot Sport Cup 2 tires

Bilstein shocks and a sport-tuned suspension

More rigid steering rack mounts

Silver-finish brake calipers with black STI logo (versus standard neon yellow)

A tire repair kit that replaces the spare tire to reduce 35 pounds' weight (to 3,415 pounds from 3,450 pounds) 

Black Recaro faux-suede seats with carbon black leather bolsters and an eight-way power driver's seat

Red stitching on the leather-wrapped steering wheel

Crystal Black Silica folding side mirrors and side badging

Matte black rear badging

A restyled front grille with STI badge and cherry-blossom red accents
How It Drives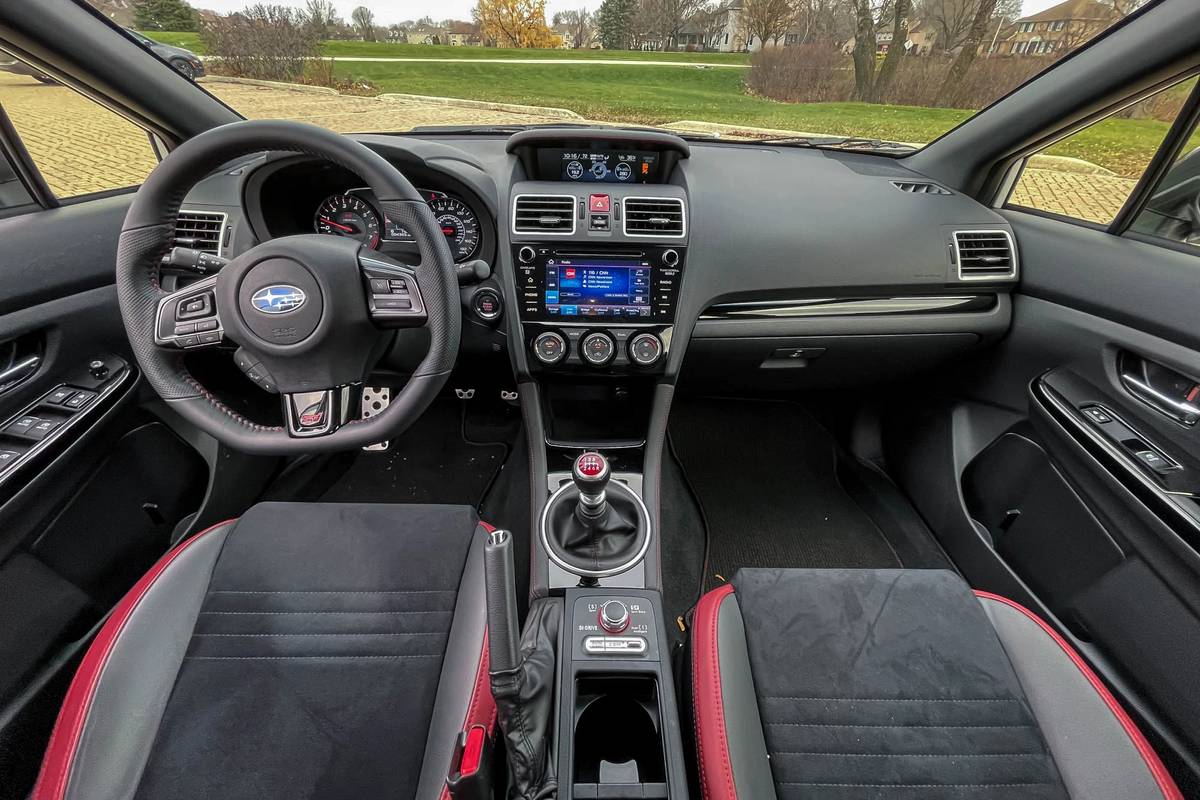 With its uniquely tuned Bilstein shocks, the Series White rides skateboard stiff, and it rewards with flat handling and quick, crisp turn-in. But the suspension isn't any techy affair, so there's no adjustability in its firmness: These babies are turned up to 11 from the factory. Perhaps your roads are smoother or your tolerance for harsh ride quality more forgiving considering the handling reward, but driving the car on suburban and rural roads west of Cars.com's Chicago offices, I had little love for the brutal ride — especially since almost any factory competitor at our test car's $43,959 price provides adjustable damping. That includes the Volkswagen Golf R, Honda Civic Type R and now-discontinued Ford Focus RS. Even the Hyundai Veloster N, which for much less money can compress your spinal discs just as well in its raciest driving modes, has a more livable normal suspension setting.
Subaru's intentions for the Series White are track-minded, which are especially evident in its tire choice: minimally treaded Michelin Pilot Sport Cup 2 tires, which warn you to avoid cold weather or heavy rain. This is serious rubber, with versions of it coming as standard equipment on the Porsche 911 GT3, Ford Mustang GT350R, Chevrolet Corvette ZR1 and other high-performance cars, where lap times are more important than longevity or comfort. With our Chicago-area loan coming in November, I didn't have much of a choice but to drive in cooler temps — poor conditions to test a track package car.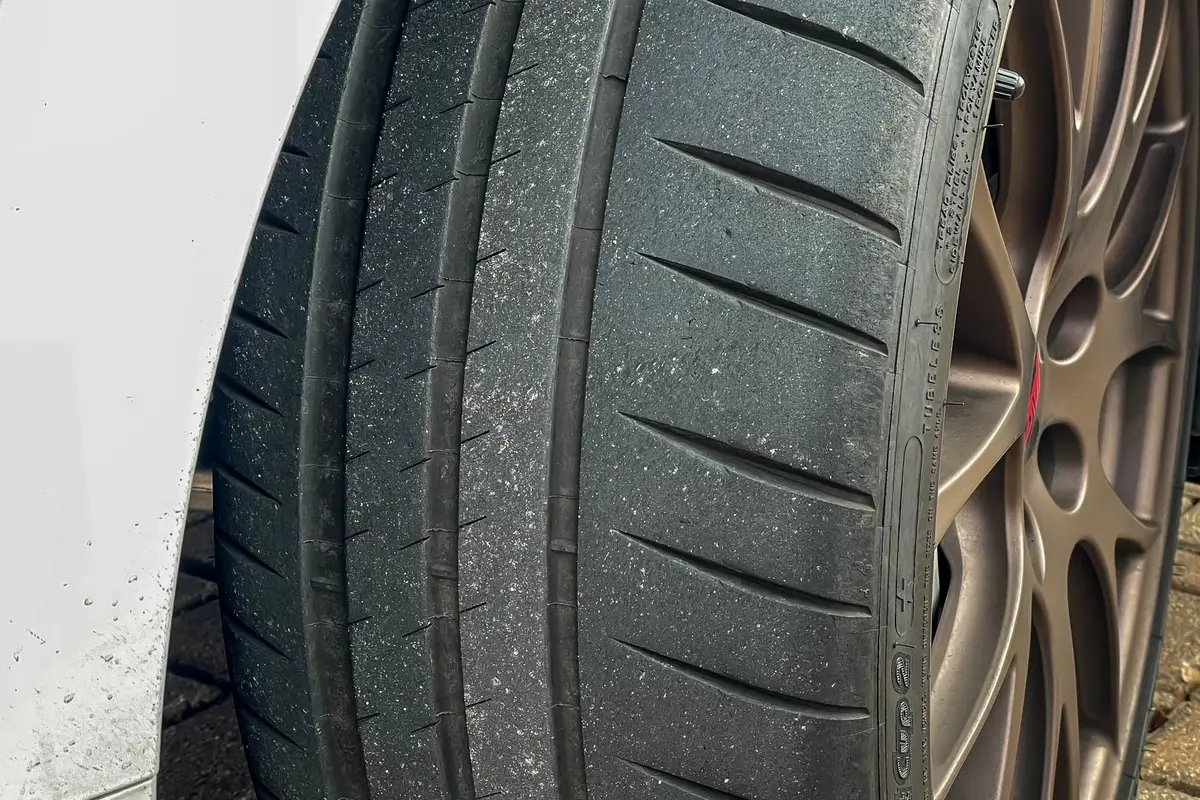 The temperatures (35 to 45 degrees) during my time highlighted a few important bits about the STI's dynamics, what with its limited adhesion to pavement. For one, the adjustable center differential that's unique to the STI versus the WRX can shift torque bias toward the rear wheels. Combining that with the limited-slip rear differential makes for a lively experience and power-on drifts. When it's cold and you turn at low speeds, though, these aggressive tires send a violent chatter through the steering wheel until they warm up, a characteristic we've observed in other performance cars. It's a product of suspension geometry and tire choice, as recent front-engine Corvettes did this in a bad way, and so did a Mercedes-AMG GLE63 S I tested right before the STI.
DIY Solution?
You can't get the Series White any more, but you might be able to do better. While it won't be a factory spec package, any regular old STI should provide the bones for a similar handling package, as there's no shortage of aftermarket suspension bits with adjustability in firmness and ride height. More than just the ride quality turned me off of the STI, though. Its lag-prone turbocharged 2.5-liter four-cylinder (310 horsepower, 290 pounds-feet of torque) doesn't feel much more powerful than the standard WRX's turbo 2.0-liter four (268 hp, 258 pounds-feet). You're also stuck with a finicky, heavy clutch pedal for the STI's six-speed manual transmission, plus exhausting wind and road noise throughout. Some buyers will eat that up (rally-car nostalgia and all), but at this price I'd expect more duality in its capabilities.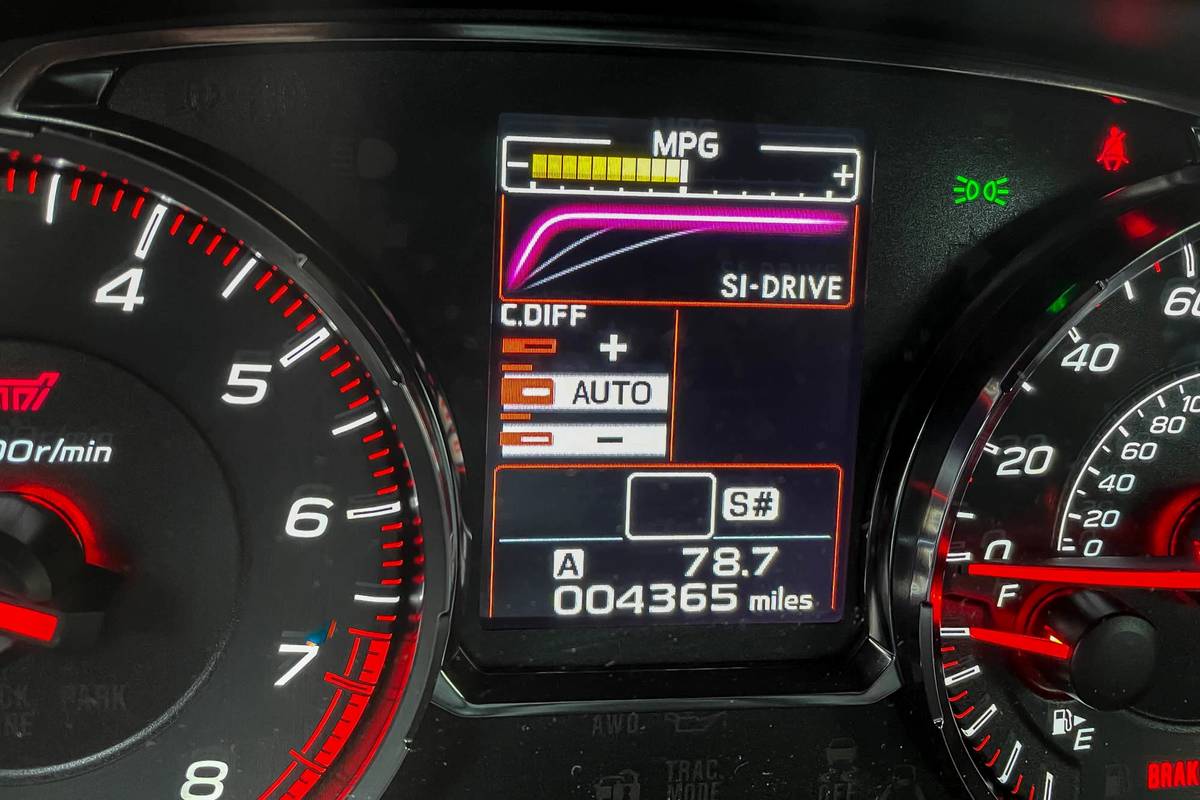 The STI's trick differentials are worth the cost of entry in base form (helical limited-slip front, Torsen limited-slip rear and adjustable center limited-slip diff for $37,895 with destination), plus six-piston front brakes. Also, the brake and accelerator pedal are positioned near perfect for heel-and-toe shifting — magnifique. Unfortunately, the rest of the car doesn't feel up with the times, which shouldn't come as a surprise, considering this STI generation debuted as a 2015 model based off of an Impreza that dated back to the 2012 model year. And that's OK, because the rumor mill (and linearity of time) suggest a new STI is just around the corner.
More From Cars.com: 
Subaru Launches Limited-Edition 2018 WRX STI Type RA, BRZ tS

2019 Subaru STI S209: A Small-Batch Rocket

2018 Subaru BRZ, WRX Sporty Special Editions: What Would You Pay?

2018 Subaru WRX STI Review
Related Video:
Cars.com's Editorial department is your source for automotive news and reviews. In line with Cars.com's long-standing ethics policy, editors and reviewers don't accept gifts or free trips from automakers. The Editorial department is independent of Cars.com's advertising, sales and sponsored content departments.
Source: Read Full Article