Safety Advocates Gin Up Support for Alcohol Detection Tech to Combat Drunken Driving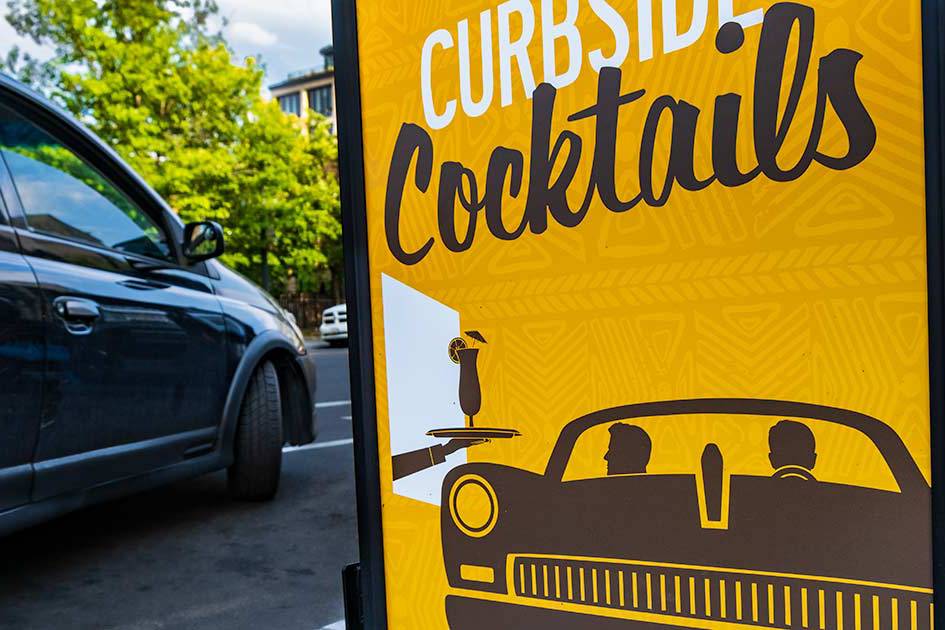 The COVID-19 pandemic has consumers stressed and businesses trying to innovate — a possible recipe for danger when alcohol is involved. As bars and restaurants pivot to a carryout model for cocktails and other libations, the likelihood of drinking and driving goes up — and, with alcohol cited as a contributor to nearly a third of driving deaths for the past decade, the risk factor is already alarming enough. According to a study by the crash-prevention advocates at the Insurance Institute for Highway Safety, alcohol-detection systems that stop people from drinking and driving could save more than 9,000 lives a year.
Related: Had One Too Many? Volvo Big Brother System Will Stop Car, Call for Help
These types of systems detect the percentage of alcohol in the driver's blood and prevent the vehicle from moving if it is higher than a set limit. The technology exists already in the form of an interlock and breathalyzer device used by motorists convicted of alcohol-impaired driving.
Safety Agency Support
IIHS, the National Highway Traffic Safety Administration and Driver Alcohol Detection System for Safety want to see some type of drunken-driving prevention system on all new cars. The group is testing an in-car sensor that detects the driver's blood-alcohol content by measuring the ambient air in the vehicle.
The coalition has also supported bills in both the House and Senate designed to eventually make the devices mandatory safety features — which is how other systems, like side airbags and automated emergency braking, eventually became widespread and then standard equipment.
The groups would like to see automakers begin to voluntarily offer the equipment as an available feature, which Volvo has already done — first with a short-lived and optional interlock system and now with sensors and cameras that are already built into other safety systems.  
Consumer Support
But would consumers be on board? It depends. IIHS points to a 2009 survey of U.S. drivers where nearly two-thirds said they would support this type of system in their vehicle as long as it was "fast, accurate and unobtrusive." When the cost of these types of systems is factored in, however, they're less popular with consumers. In the same survey, less than half of respondents said they'd be willing to pay extra for the system, even if it were less than $500.
With alcohol listed as a factor 30% of U.S. roadway deaths every year for the past decade, according to NHTSA, IIHS and DADDS say this type of device is sorely needed.
"We haven't made much progress in the fight against drunk driving since the mid-1990s," Charles Farmer, IIHS vice president of research and statistical services and the author of the study, said in a statement. "This is something that could put a real dent in the alcohol-impaired driving problem."
More From Cars.com:
Does Your State Have a Drunk-Driving Problem?

A Dozen Things Drivers Do Instead of Paying Attention to the Road

Drowsy Driver Detection Systems Sense When You Need a Break

More Technology News

Find Your Next Car
Cars.com's Editorial department is your source for automotive news and reviews. In line with Cars.com's long-standing ethics policy, editors and reviewers don't accept gifts or free trips from automakers. The Editorial department is independent of Cars.com's advertising, sales and sponsored content departments.
Source: Read Full Article