Patent drawings leak mysterious new Rolls-Royce coupe concept
Rolls-Royce has filed a couple of patent drawings for a one-off concept coupe, which seems to be based on the Wraith coupe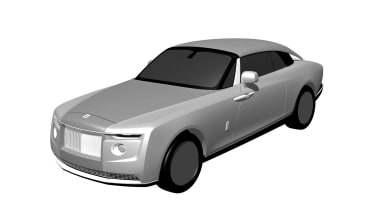 Rolls-Royce has filed design patents for a new model, which appears to be a secretive coupe based on the Wraith.
The company's patent drawings have wormed their way into the public eye via the Intellectual Property Office of Brazil.
• New Rolls-Royce Wraith Kryptos edition invites buyers to break mysterious code
Up front, the concept looks similar to the one-off Rolls-Royce Phantom-based Sweeptail, which also made its debut at the Villa d'Este Concorso d'Eleganza back in 2017. This mystery concept shares the same narrow headlamps, high-level fog lamps and tweaked radiator grille as the Sweeptail. However, it appears smaller than its spiritual predecessor, suggesting that it's based on the same platform as the Wraith coupe, rather than the firm's flagship Phantom saloon.
Rolls-Royce has given the rear of the vehicle a far more radical redesign, with a completely reworked rear bumper and slatted tailgate – both of which look similar to the rear deck and jet housings found on the rear of a luxury powerboat.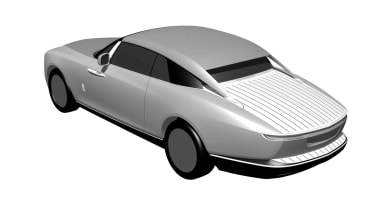 If this concept is based on the Wraith, it should come with the same twin-turbocharged 6.6-litre V12 engine. The unit has an output of 624bhp and 800Nm of torque – and it's mated to an eight-speed automatic gearbox which, in the standard car, provides a 0–62mph time of around 4.5 seconds and an electronically limited top speed of 155mph.
It's possible that the project is being prepared for the upcoming Concorso d'Eleganza in Italy, which has been postponed until 2021 due to the coronavirus pandemic.
What do you make of this mystery Rolls-Royce concept? Let us know in the comments section below…
Source: Read Full Article