New Kia Concept EV9 teased ahead of LA Motor Show appearance
The Kia Concept EV9 previews the brand's upcoming pure-electric seven-seat SUV, although it probably won't come to the UK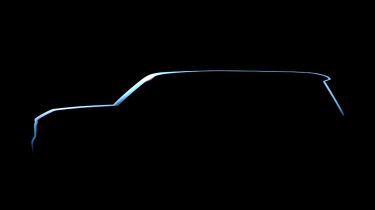 Kia has teased the Concept EV9. It's a pure-electric seven-seat SUV prototype, which will make its debut on the 11 November, ahead of its appearance at the 2021 LA Motor Show.
We expect the concept will morph into one of the seven new electric vehicles Kia has planned for between now and 2027, as the brand continues along its journey towards sustainable motoring and electrification.
Hyundai to launch two new hydrogen fuel cell powertrains in 2023
The Concept EV9 is pitched as the future flagship model of Kia's all-electric line-up. But, should the car eventually reach production, it probably won't make it to the UK.
Its vast dimensions mean it'll only be suitable for the US and Middle Eastern markets, where the roads are wide enough to accommodate it. Judging by this teaser, the SUV will be even bigger than the Kia Sorento, which is the company's largest model for UK buyers.
Like the Kia EV6, we expect the Concept EV9 is based on the Hyundai Group's E-GMP underpinnings. The extra space between the axles should also be filled with more batteries, to give the SUV enough power to move its added bulk around.
For comparison, the EV6 has a maximum range of 328 miles, courtesy of a 77.4kWh battery pack. For the EV9 to attain a similar range figure, Kia might need to fit a battery as large as 90kWh – not least because the SUV's boxy styling means aerodynamics aren't on its side.
However, Kia will transfer the EV6's 800-volt architecture onto the new concept. This will allow the EV9 to charge at up to 239kW, meaning its battery should take on an 80 percent charge in around 20 minutes.
Performance shouldn't be an issue, either, as the EV6 is already available with dual motor, four-wheel drive electric powertrain that produces 577bhp. That should be more than enough to move the larger EV9 around – and any loss in performance due to the added weight won't really be a concern due to the car's more comfort-focused brief.
Now click here to read all the latest news about Kia's plans to launch seven new EVs by 2027…
Source: Read Full Article