Is the 2021 Lexus ES 250 a Good Car? 4 Things We Like and 3 We're Not Crazy About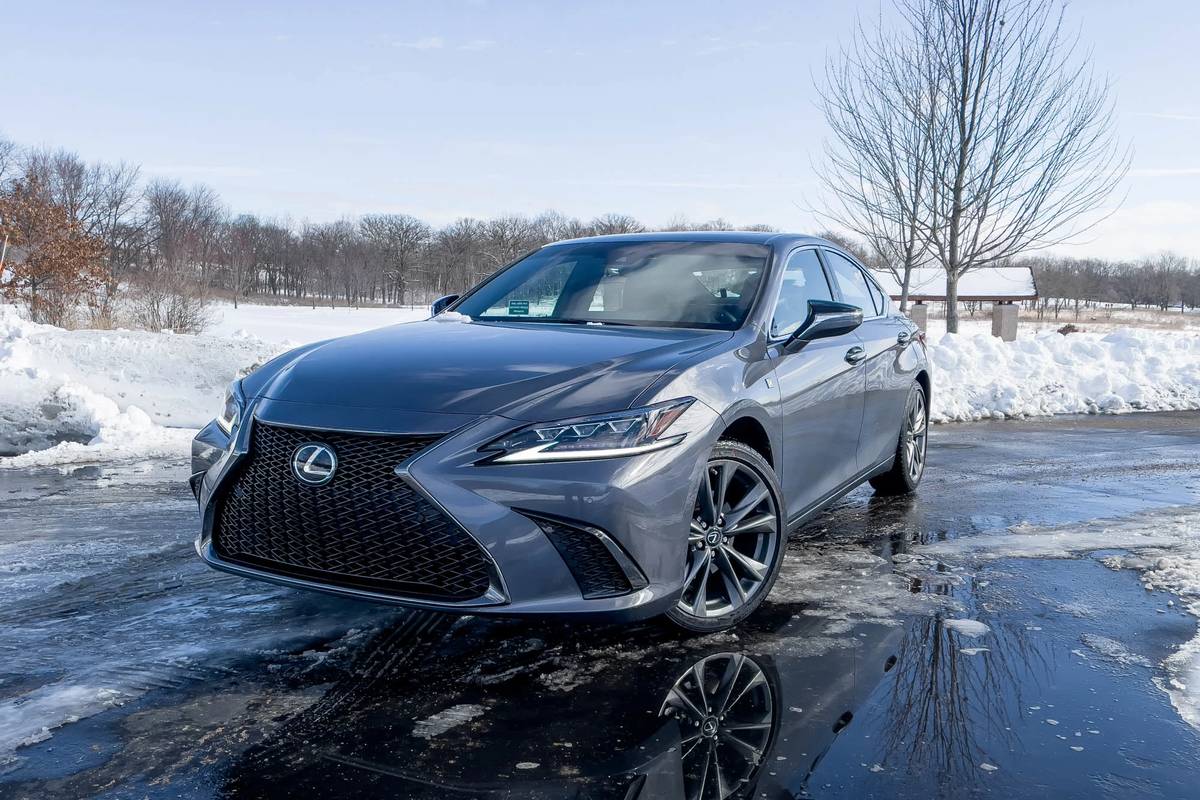 In an era when most automakers are ditching luxury sedans in favor of upscale SUVs right along with their customers, Lexus has instead expanded the ES lineup for 2021 with its first all-wheel-drive variant. The result is the ES 250, and it's something of a mixed bag. While some of the few remaining sedan buyers may welcome the choice of AWD, Lexus has paradoxically made it available in the ES only with a 203-horsepower, 2.5-liter four-cylinder engine that lacks both the power and refinement of the 3.5-liter V-6 in the ES 350. 
Related: 2021 Lexus ES 250 AWD Review: A Peculiar but Needed Lexus ES
With 99 hp less to work with and the added weight of AWD to lug around, the four-banger has its work cut out for it — and it doesn't sound happy about it, with a coarse and wheezy sound, especially when pushed. 
Unfortunately, the smaller engine doesn't deliver a notable increase in fuel economy compared to the ES 350, and base prices are identical at $41,025 (all prices include destination). That said, the ES 250 is still something of a bargain in the class, with a friendly price tag as well as a luxurious and spacious interior.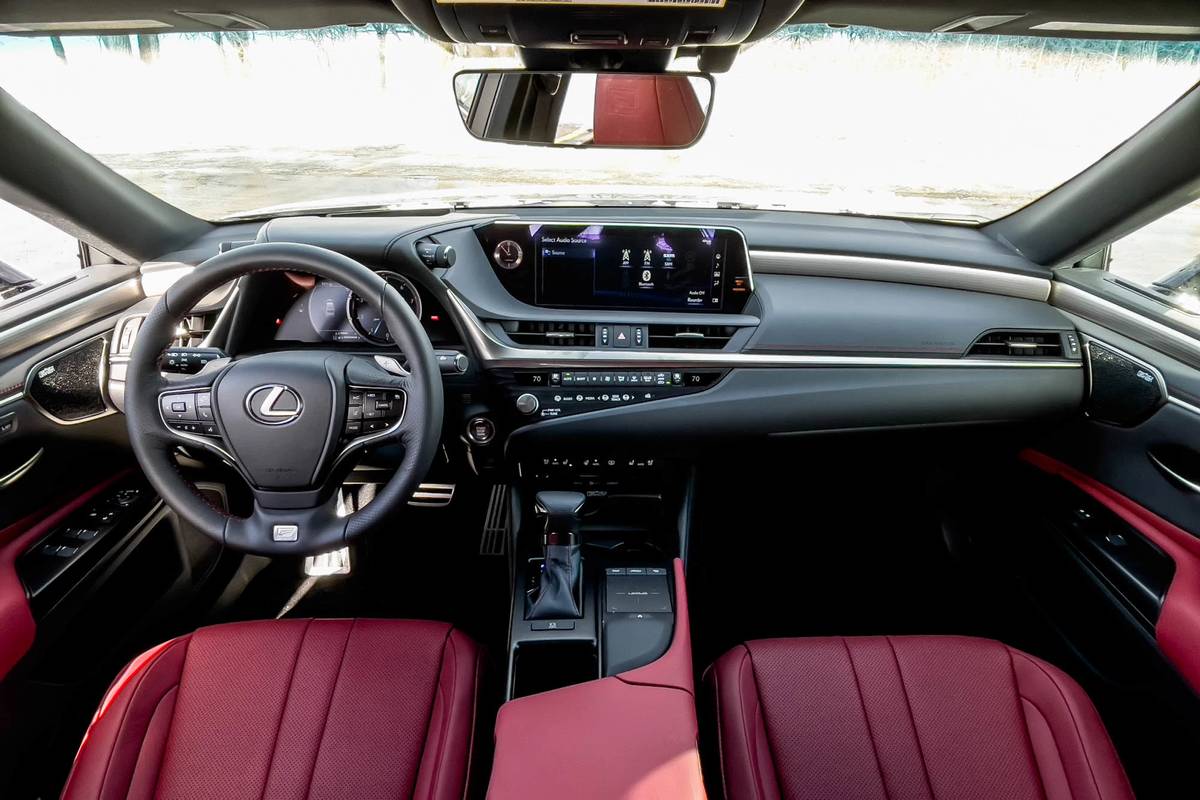 To dive into the details, make sure to check out our full review by Joe Bruzek via the related link above. In the meantime, here's a quick look at what we like and what we don't about the 2021 Lexus ES 250:
Things We Like 
1. AWD Works as Advertised 
The AWD system gets the job done, as we found out when 8 inches of wet snow conveniently fell during our time with the car. It proved more than up for the task, crawling its way out of an unplowed driveway and along snow-covered streets. The system seamlessly transfers torque from front to rear as needed, or decouples for increased fuel economy. However, it's not the sort of setup found in sportier sedans for increased dry-pavement performance.
2. Standard Driver Assistance Tech 
A generous list of standard features includes full-speed adaptive cruise control with pedestrian detection and automatic braking along with lane departure warning with lane centering, road sign recognition, automatic high beams, blind spot monitoring, rear cross-traffic alert and parking assist.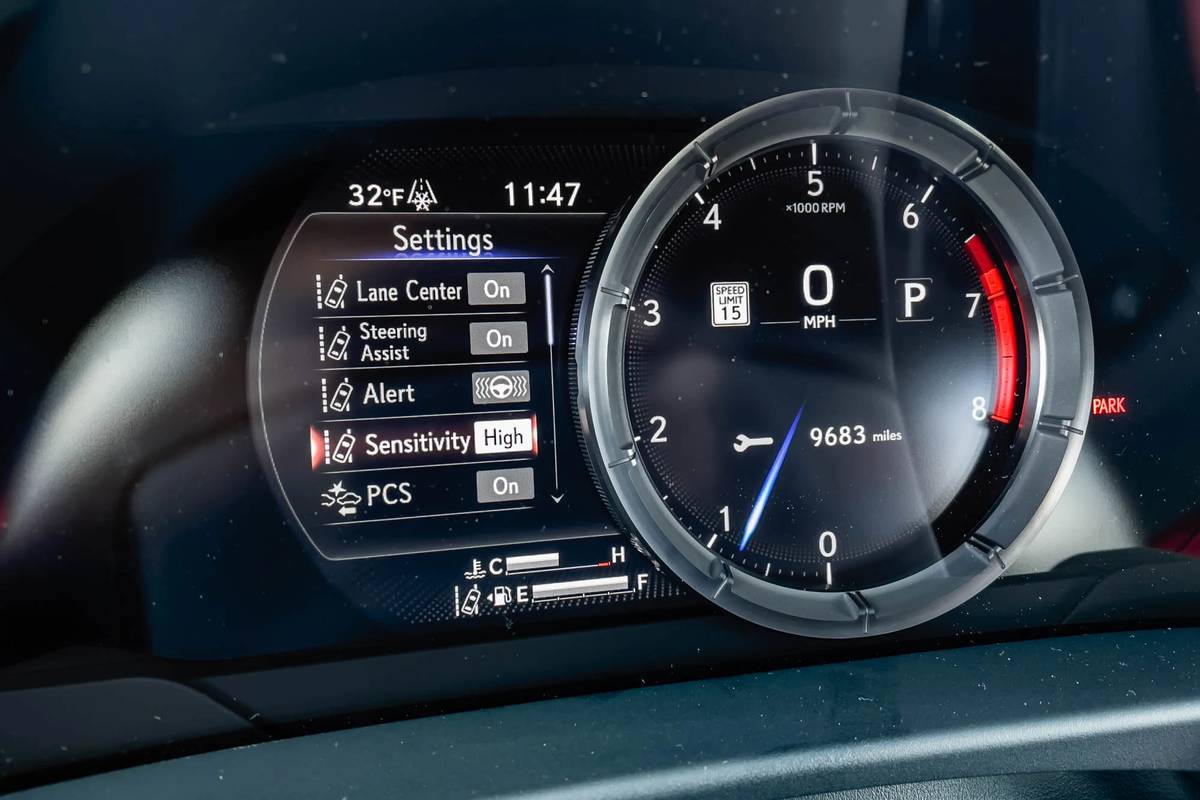 3. F Sport Performance Version 
It's no replacement for the now-departed rear-drive GS F-Sport, but the F Sport version of the ES 250 helps fill the void for Lexus fans in search of a more engaging driving experience. With a firmer suspension and increased road feel, the ES 250 F Sport livens things up without sacrificing much ride quality. Note, however, that it has the same four-cylinder powertrain as the non-F Sport ES 250, so don't expect more power or quicker acceleration.
4. Relatively Friendly Pricing
With a starting price of $41,025, the ES 250 is competitively priced for the class, especially given its list of standard features; it's also about $5,000 less than the entry price of a mid-size Lexus RX SUV. Still, like others in the class, the price can ratchet up fast: Our ES 250 F Sport came to $53,400.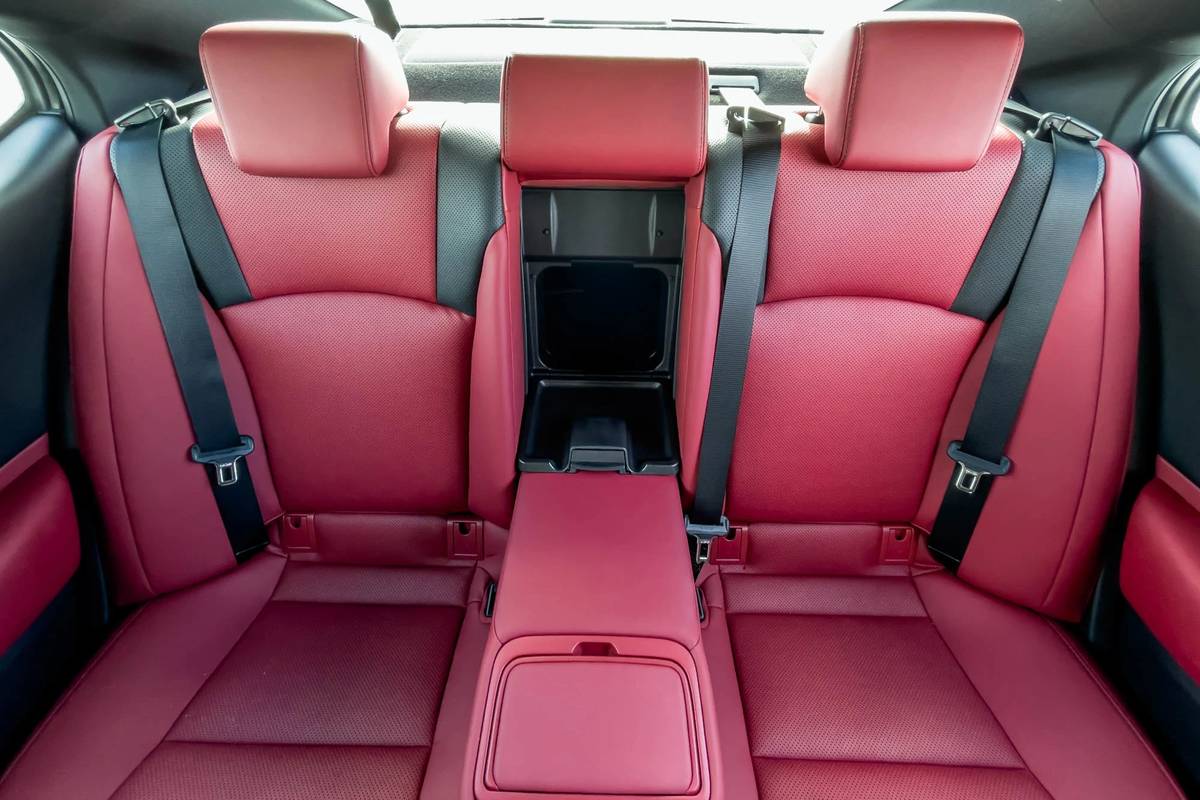 More From Cars.com:
2021 Lexus ES Offers AWD, Smaller Engine and Black Line Special Edition

What's New From Lexus for 2021?

Updated 2021 Lexus IS Gets Updated Pricing, Starts at $40,025

Find Your Next Car
Things We Don't Like
1. About That Engine 
The concept of a four-cylinder ES makes a certain amount of sense, as does the idea of making one with AWD. But combining the two? Not so much, and particularly not without the aid of a turbocharger as used in the base BMW 3 Series and Audi A4 four-cylinders. The lack of a turbo forces the Lexus to operate at higher revs to get the job done, which only makes the engine's lack of refinement that much more audible.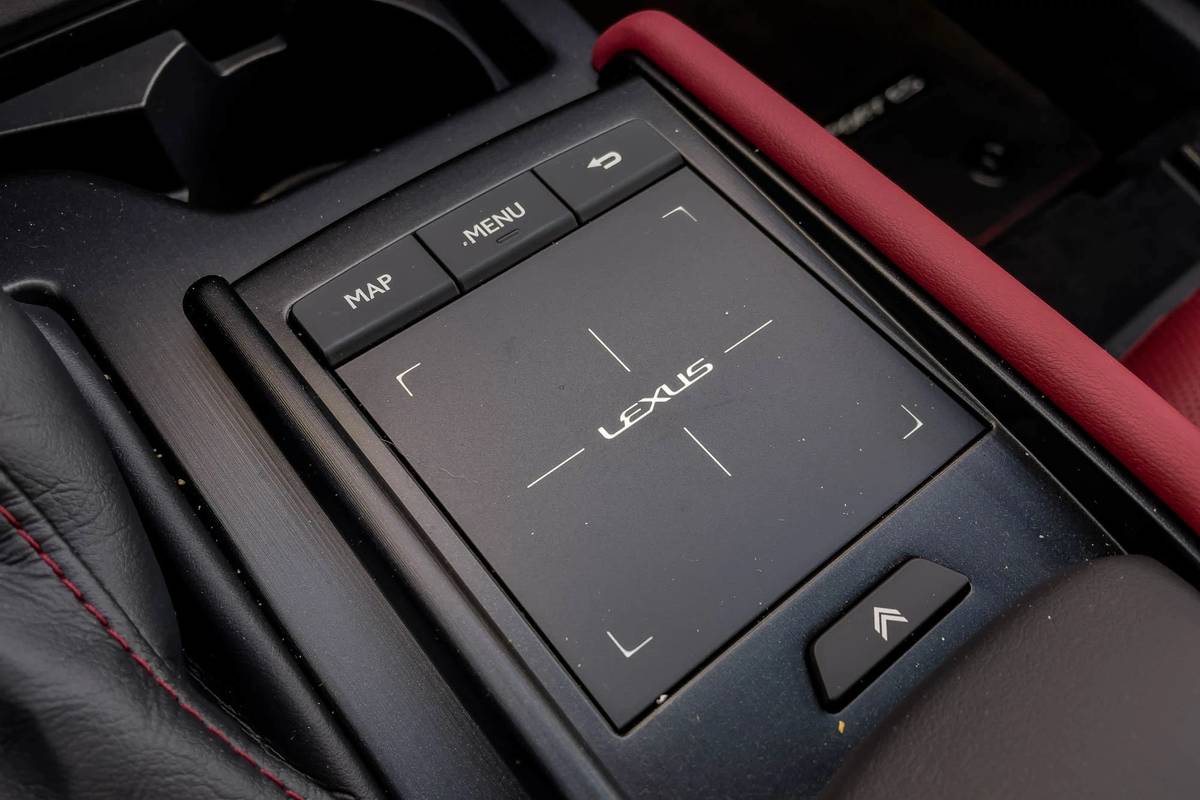 2. Annoying Control Interface
To describe the Lexus touchpad-based control interface as dangerous and distracting might be a bit much, but it is fair to say it's not one of our favorites. The system is fussy and not nearly as easy as tapping a touchscreen — but the ES 250 doesn't offer that option, forcing you to navigate the screen using the console-mounted touchpad. It can be mastered with practice, but shoppers would be advised to spend some serious test drive time with it before breaking out the checkbook.
3. No Price Advantage Over ES 350
It may be reasonably priced compared to a loaded BMW 3 Series or Audi A4, but the ES 250 seems like less of a bargain when compared to the identically priced ES 350. Sure, you can't get AWD with an ES 350, but its increased power and refinement make it a more appealing package. Unless you live deep in the snow belt, an ES 350 with a good set of winter tires might be all you need.
Related video: 2021 Lexus IS 350: Review
Cars.com's Editorial department is your source for automotive news and reviews. In line with Cars.com's long-standing ethics policy, editors and reviewers don't accept gifts or free trips from automakers. The Editorial department is independent of Cars.com's advertising, sales and sponsored content departments.
Source: Read Full Article