Franchise vs agency: battle for the future of new car sales
'No-haggle' agency showrooms mean fixed-price deals for many brands, but they also threaten established dealers and may reduce competition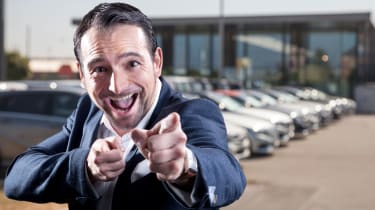 No-haggle car sales are coming to a host of manufacturers within the next two years. Alfa Romeo and DS have already set a timeline for their introduction in mid-2023, and Volkswagen, Mercedes, Audi and Volvo are also looking to make the switch next year to a new way of selling their models.
Why the change? It's because a slew of brands are switching from the traditional franchised dealership model to one called an agency agreement, which will in effect ensure there's a single, fixed price across all dealers, whether they are showroom-based or online.
Buying a new car should be a simple task, but in reality it's often very far from that once you get beyond the shortlist. Finding out how much a car will cost you is the first big hurdle. Yes, there are manufacturer recommended list prices, but almost every private new-car buyer uses one sort of finance scheme or another and thinks more about the monthly payment than the headline cost of the car. After all, what does it matter if a vehicle's list price is £29,999, when all you really need to know is that you can afford the £299 a month repayment to keep it on your driveway?
Buying a new car – your complete guide
Of course, that £299 figure will depend on a few factors, too. For instance, how much is your trade-in worth? And do you have additional funds for a deposit?
And that's all before considering any haggling or discount that's on offer when you get to the dealership which, ultimately, is the company selling you the car. It's a complicated process as things currently stand.
Yet, in the UK, almost every private car is sold this way, through franchised dealers. It also means that even though you may be buying a Ford or Vauxhall or BMW, your contract is with the dealer and if anything goes wrong, it's the dealer that's, legally, on the hook.
Franchised vs agency, the key differences
Under a franchise agreement:
Under an agency agreement:
● The retail price of the vehicle is set by the dealer, so haggling is possible
● Sale contract is between dealer and customer
● Stock is owned by the dealer
● Dealers can pre-register cars to hit a target
● Specific costs associated with the brand, such as signage, are borne by the dealer
● Dealers can discount cars by 'giving away' some of their margin
● The retail price of the vehicle is set by the manufacturer, so there is no haggling
● Sale contract is between the brand and buyer
● Stock is owned by the manufacturer
● Dealers can't pre-register cars
● Specific costs, such as signage, associated with the brand are borne by the car maker
● Dealers cannot discount models by 'giving away' the manufacturer's margin
Simpler selling
After more than 100 years of new cars being sold via franchised dealers, there is a sea-change in the offing as manufacturers consider a new way of selling.
Haggling doesn't translate well to the web, and that's partly why manufacturers are looking at a system that will mean a single, fixed price is shown online to customers. But to do this, car makers must abandon the franchised system they've used ever since Henry Ford started mass-producing the Model T.
That's because in UK law, a manufacturer can't control the price at which a dealer sells the car. So if the brand wants control, it can't use the franchise model, and instead must look at a system where the company not only fixes the price of the car, but also makes a contract of sale directly between the consumer and itself.
Agency model
Called an agency model, or agency agreement, the new system for selling cars at a fixed price could still use dealers and showrooms. However, you won't be able to negotiate over what you'll pay for the car, and these showrooms may be virtual rather than physical.
Everyone will pay the same price for a particular make and model of new car and you won't have to worry if you got the best deal. If you don't like haggling with a salesperson, that's great news.
How to get the best deal when buying a new car
However, the process is not quite that simple. There are still a few questions that need to be answered, such as what happens with your part-exchange, and indeed, your trade-in may be one area where you still have some leverage over the deal. That said, under the new agency model a car maker will probably have its own online valuation tool, which makes it easy both to switch cars, and also to compare with other online valuations.
Keeping prices down
While the move to a no-haggle system may just be seen by many people as part of the wider march of the internet and improved customer service, the switchover is happening now for two other reasons.
Firstly, some car makers believe that changing to a no-haggle system can help cushion both them, and the customer, from the rising cost of car production as the world moves to battery-electric cars laden with tech.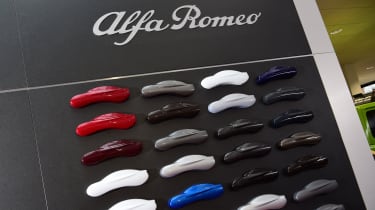 Alfa Romeo is likely to be one of the first manufacturers to move to the new no-haggle model to sell its products, along with fellow Stellantis brand DS. Alfa openly admits that savings will come from reduced distribution costs, in other words from the dealer network.
Jean-Philippe Imparato, CEO of Alfa Romeo, explained the switchover. "Do not imagine for one second that the current [franchised dealer] model will be stable in the coming years," he said. "Take a B-segment car; five years ago it cost £10,000, today that's £15,000. If you put the connectivity, the safety and the EV in, it will cost £30,000. Do you think that customers will double their wages, too? No."
He added: "I can't say the cost we'll take out, but it will be significant. If you add in the EV costs, safety, connectivity, that's 10,000 Euros per car, more or less, so you have an idea of what we have to do."
Chip shortage
The second reason the move to an agency model is happening now is that the Covid pandemic has meant that car production has reduced, thanks mainly to chip shortages, and demand is outstripping supply. The result of these shortages is that new-car discounting is currently rarer than it has ever been, which makes the switch to a no-haggle system easier for manufacturers to manage.
Alfa Romeo and DS have been the most vocal about the new no-haggle sales system, but other brands are known to be working on an agency plan for new-car sales, too. These include Volvo, Mercedes and Volkswagen in the UK. However, other car makers have already implemented this system in other countries, most notably Toyota in New Zealand, BMW in South Africa, and Honda in Australia.
Honda Australia is now more than six months into the new way of selling and has recently claimed that "89 per cent of customers strongly agree that buying a Honda was exceptionally easy, while 87 per cent gave the new sales experience a top rating of nine or 10 out of 10".
Online options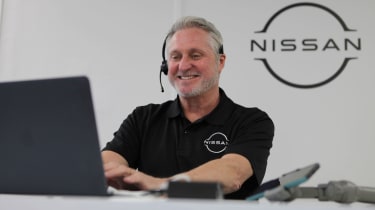 Nissan is currently demonstrating that it is possible for a manufacturer to use the latest technology to sell cars online and still have traditional dealers.
Using a studio as a showroom and an actor as a guide, visitors to the firm's website can take a live Zoom or Teams-style tour of a Qashqai, Leaf or the firm's new Ariya all-electric SUV. The guide can then walk around the car, answer any specific questions from the customer and if the visitor wishes to buy the car, they are put in contact with their nearest dealer to negotiate the sale.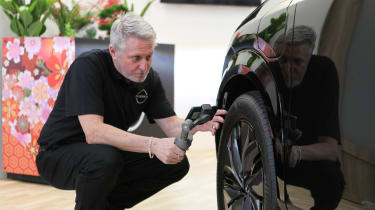 John Parslow, Nissan's head of digital, said: "The Live Showroom has only been live for a few weeks, however we've had really positive feedback from our customers. They love that it's a really personalised experience, offers a service geared around their needs, and means they can enjoy the excitement of choosing their next new car from the comfort of their own home.
"Depending on the enquiry, we will normally progress more than 60 per cent to a quotation, but the core measurement for us is about customer satisfaction and simplifying their buying journey, and for this we have 95 per cent-plus satisfaction levels."
Parslow also revealed that existing Nissan owners as well as prospective buyers are using the system. "We do get customers who will use the Live Showroom after purchasing a Nissan," he said. "In some cases, if they've forgotten how something works, they've been taking advantage of the on-hand product experts that they can contact from home."
The multitude of different ways of selling a car either in use now, being considered, or being tested, shows there's clearly a need to simplify the way vehicles are sold, both online and in the showroom. And while haggling may become a thing of the past for some brands, for as long as it works for other car makers, it's here to stay.
Pro-haggle
It's clear, not all manufacturers will move to this new system, with many in the UK already coming out to say they will be sticking with the traditional franchise model. These include Suzuki, Mazda and Kia.
Kia's UK president Paul Philpott argues that franchised dealers are still the best way to maintain high levels of customer care. "Obviously we're watching what's going on in the marketplace, but right now we have no intention of moving toward an agency agreement," he explained. "I continue to believe that the value a franchise dealer can bring to the customer is very significant indeed.
"Most customers, firstly, want to try a model before they buy and, secondly, (particularly around new technology) want access to someone they trust who they can talk them through the options."
Commenting on how to tackle a single online list price in a franchised model, Philpott said this wasn't as important as communicating a monthly price to the customer.
"No one goes out and spends £20,000 on their car, they spend £400 a month," the Kia boss said.
"What really matters to the consumer is 'what can I get on my monthly budget?' and that depends on residual values. It depends on the acquisition price. It depends on any discount the manufacturer is putting in, and any discount that the dealer is putting in. And that's a complex calculation," Philpott added.
All in favour? Not quite…
Sue Robinson, chief executive of the UK's National Franchised Dealers Association (NFDA), suggests buyers risk losing out, because greater control by brands will eradicate the competition aspect of the car-buying process. "An agency model will have a detrimental impact on customers' choice," she said. "Essentially, OEMs [car makers] will own the stock and set fixed prices."
"Ultimately, with the introduction of uniform pricing, it will mark the end of intra-brand competition. It is crucial that market regulators take steps to mitigate any adverse impact the agency model can have on consumer choice, as well as dealer employment and investment."
Source: Read Full Article