Does Cruise Control Save Gas?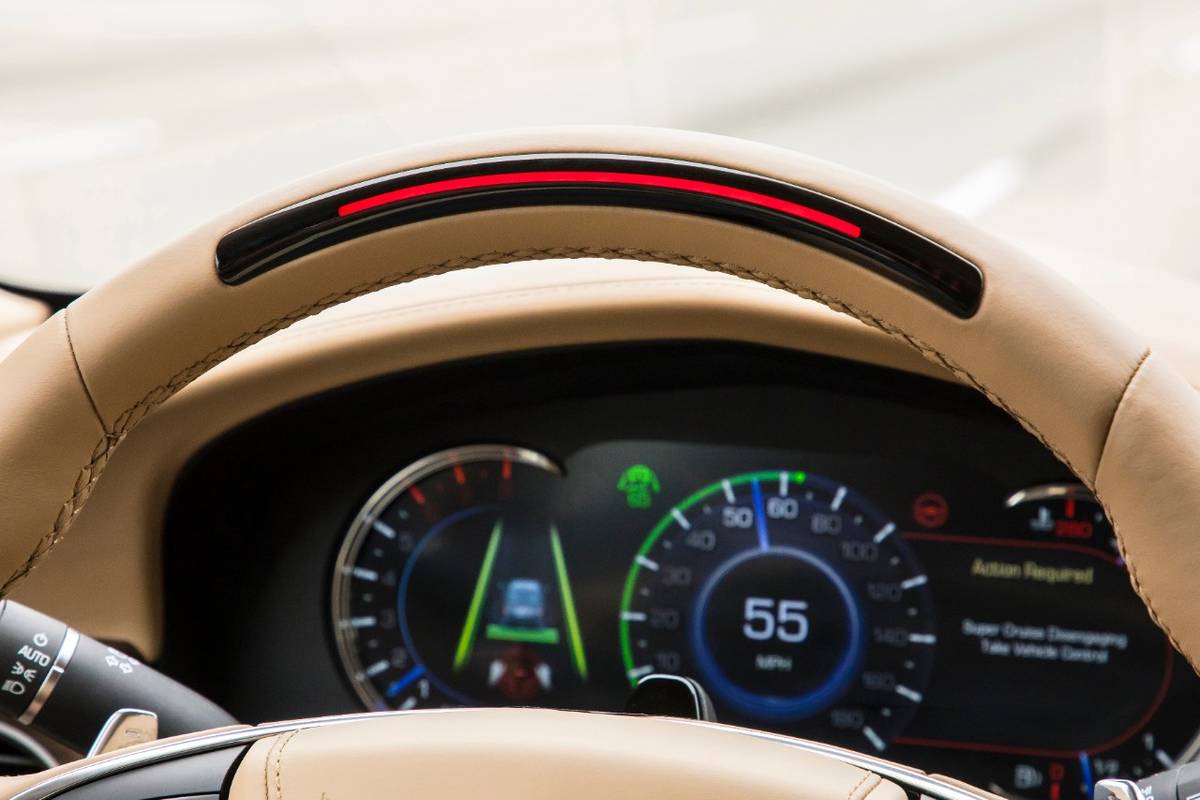 Is cruise control helpful for fuel efficiency? In a word, yes, though there isn't much recent research that quantifies just how much it can save. Eliminating or reducing the number of times a vehicle slows down and then accelerates on the highway keeps the engine and transmission operating in their most efficient modes and, as a result, fuel economy will be higher when cruise control maintains a steady pace.
Related: Which Cars Have Self-Driving Features for 2020?
Without cruise control, even the most attentive driver is bound to slow down and then speed up again from time to time. That uses more gas.
In addition, someone following 18-wheelers and other slower vehicles, especially when going uphill, might get antsy and floor the throttle to quickly get around those rolling roadblocks — a surefire way to use more fuel. Most cruise control systems allow increasing speeds in 1-mph increments, an approach that will use less fuel than flooring it.
The more often a vehicle changes speeds, the more that economy is likely to suffer. A study by Natural Resources Canada found that varying vehicle speed between roughly 47 and 53 mph every 18 seconds can increase fuel consumption by 20% compared to a steady speed. But because of wide variations among drivers, where a vehicle is being driven and the vehicles themselves, there is no set formula for how much cruise control can save and guidance about fuel economy often is vague.
For example, the federal website for fuel economy information says, "Aggressive driving (speeding, rapid acceleration and braking) wastes gas. It can lower your gas mileage by roughly 15% to 30% at highway speeds."
The site is even less specific about cruise control: "Using cruise control on the highway helps you maintain a constant speed and, in most cases, will save gas."
A study by Volvo and the National Renewable Fuel Laboratory released in 2019 concluded that adaptive cruise control can increase fuel economy by 5-7% compared to a vehicle being driven manually. Adaptive cruise control not only maintains a steady speed on the highway, it also gradually slows or speeds up a vehicle to maintain a preset distance from vehicles ahead.
More From Cars.com:
How Much Car Insurance Do I Need? 5 Key Coverage Considerations

What to Know Before Taking on a 72- or 84-Month Car Loan

How Many Miles Is Too Many for a Used Car?

What Does TPMS Mean?

More Fuel Economy News
Whether a vehicle has adaptive or conventional cruise control, the system is supposed to recognize when it is going uphill or downhill and adjust the speed accordingly, and that's an area where results can vary. Some cruise control systems are more aggressive than others when climbing hills and will increase engine speed sooner, induce the transmission to downshift faster and stay in full-speed-ahead mode longer.
In other cases, the cruise control may be less fuel-efficient than a patient driver with a light throttle foot. For example, in driving through the Rocky Mountains with the engine constantly changing speeds and the transmission hunting for the right gear, most drivers forget about fuel economy. They just want to cope with the inclines and traffic, and turning off cruise control might be the better choice.
On a relatively flat road, however, cruise control is likely to reduce fuel consumption. 
Cars.com's Editorial department is your source for automotive news and reviews. In line with Cars.com's long-standing ethics policy, editors and reviewers don't accept gifts or free trips from automakers. The Editorial department is independent of Cars.com's advertising, sales and sponsored content departments.
Source: Read Full Article