3 Tips for Taking a Socially Distanced Road Trip During a Pandemic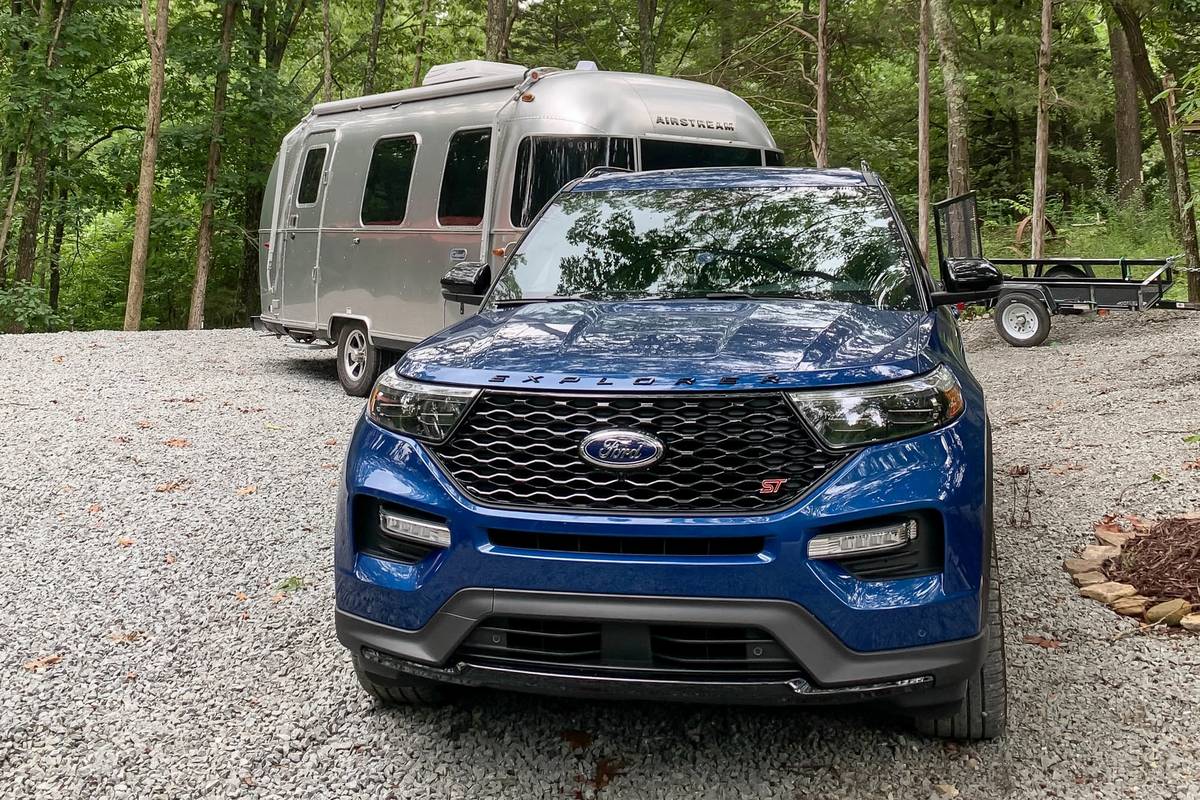 Summer's almost over, but there's still some time left to gather up the family and head out for one last gathering before school starts up again, either virtually or in person, depending where you live. Or perhaps virtual learning and remote work has enabled you to pack everyone into the RV and head off somewhere to enjoy a change of scenery while still keeping to a steady schedule of school studies and Zoom meetings.
Related: COVID-19 Summer Travel Restrictions Got Americans Trippin' — Road Trippin', That Is
Either way, Americans are still taking to the roads for socially distanced vacations, and we've previously talked about how to do so as safely as possible, plus what steps you can take to keep yourself and your family safe as COVID-19 continues to spread across the continent. But where can you actually go that's relatively safe to be? Crowded resorts seem like a bad idea and beach towns have been hot spots, so where does that leave you? How do you find places to go, and how can you stay safe once you're there?
I recently took a weeklong road trip vacation to see exactly what's possible in our changed national landscape — and to figure out what tools are out there to help you find some modicum of getaway respite that doesn't just trigger more stress in the process. My result was a mix of successful distancing and interesting locations, with lessons learned and an overall good time had by all.
Based on my firsthand experience, here three tips for road trips that keep trouble at a (social) distance:
1. BYOB: Bring Your Own Bed
It struck me that the safest way to travel amid a pandemic that spreads through interpersonal interactions is to simply avoid people much as possible and restrict my travels to places where the virus is not known to be as prevalent. Even safer would be to bring my own accommodations along in the form of a camper trailer, leading to the first recommendation: Bring your lodging arrangements with you, either in camper or tent form.
Given my preference for air conditioning, electrical power and hot showers, a camper was my choice: a 2020 Airstream Caravel 22FB. The good folks at Airstream loaned us one for a week, to be towed behind a 2020 Ford Explorer ST.
At 22 feet in length, the Caravel was the perfect size for two people, but it can sleep as many as four. It has a larger-than-average bathroom and shower onboard, a surprisingly comfortable queen-size bed, plenty of storage, high-end appliances, solar panels and, at just 4,200 pounds with a full load of propane and batteries and a tongue weight of 525 pounds, it was easily towed behind my borrowed Explorer.
Airstreams have a reputation for being a premium product, with designs that continue the classic shapes from the brand's long and storied past but sport modern interior materials and design aesthetics that evoke the idea of high-end furniture. With a list price of more than $70,000, however, this model isn't cheap; you can get less expensive, smaller Airstream trailers like the Basecamp or shorter Caravel models down to 16 feet that are towable behind smaller SUVs and even sedans. For our purposes, however, the Caravel 22FB was an excellent choice.
Why bring your own accommodations with you? Control over who's in it: Clean it once and limit who goes inside, and you can have greater confidence in its safety and cleanliness. At a hotel, despite the establishment's assurances, you're still trusting that it's been properly sanitized, the staff have been diligent and are COVID-19-free, the interior surfaces remain that way throughout your stay and other guests will keep their distance. Bring your own trailer or camping setup, and that's one layer of concern that can be minimized.
Actually finding a trailer may be a challenge, however: Airstream representatives told me that their sales and production are through the roof right now thanks to huge demand for people doing exactly what we did, using a camper trailer for a socially distanced vacation. But there are websites like RVShare.com and Outdoorsy where people will let you rent their own personal campers, RVs and trailers for your vacation, or professional sites like Cruise America that are run as a business. In some instances, they'll even move the trailer to a designated location and set it all up for you, so you might not even have to tow it at all.
2. Find Campsites on Websites
The internet can be a huge help in finding places to go that are distanced and isolated, with a bevy of new websites and apps cropping up in recent months to help you figure out where to go. In my recent adventure, several sites were of particular help in figuring out where we could take our trailer:
State and National Parks, Forests and Private RV Parks
Campendium is a website and corresponding app that helps you find sites to park your trailer or RV or pitch your tent. It's a comprehensive listing of RV parks, free camping spots in obscure locations, national parks and forests, state parks and more. Search for available campsites, discover new places near a chosen destination, and reserve that location through Campendium or a linked partner site. I used this app to find Lincoln Trail State Park in southern Illinois, but I booked a reservation using the park's designated provider, Reserve America — another good site for finding spots to park your camper or tent.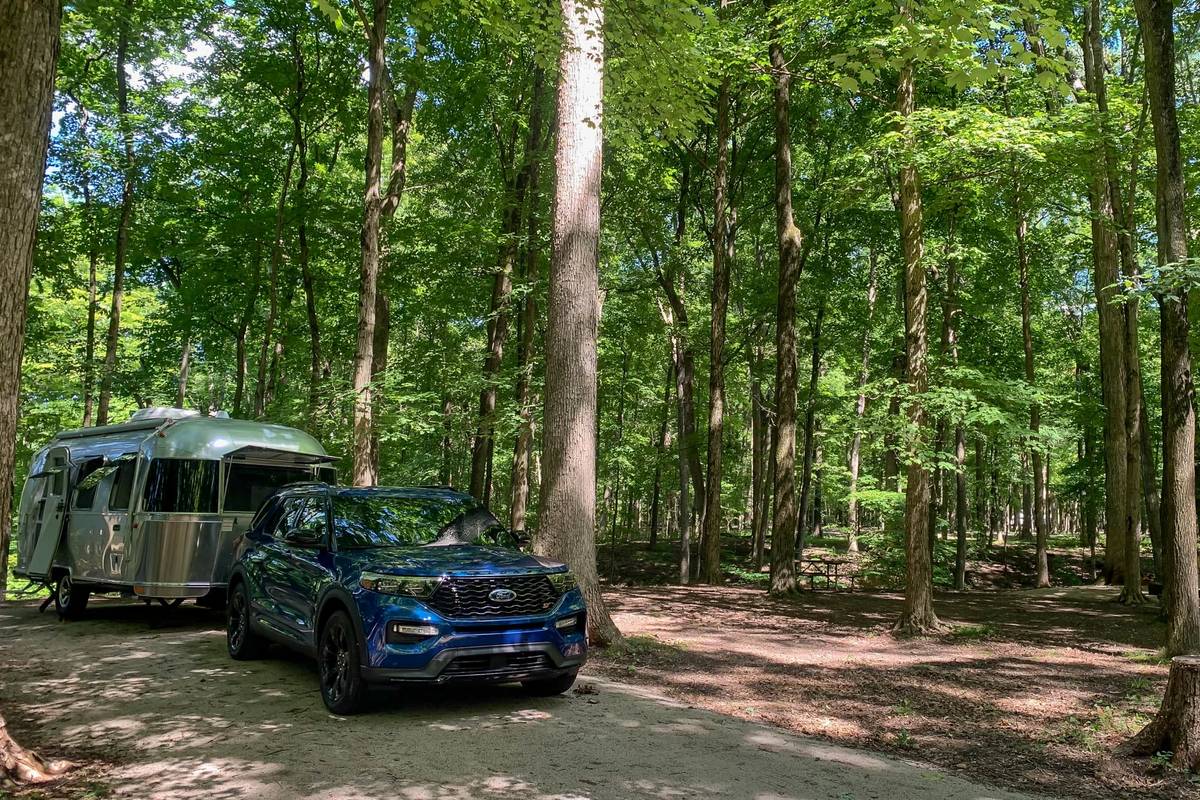 Here's an even better tip: If you're planning on going to a state or national park, go during the week. We spent a night at Lincoln Trail State Park on a Tuesday, and we were one of maybe a dozen campers in the entire massive park. With nobody around us for a considerable distance, it almost felt like we had the whole forest to ourselves. But we surmised from reservation slips on surrounding sites that it was set to be quite busy over the coming weekend. Still, with a lot of space between campsites, it's possible to have a distanced and relaxing vacation here.
Where is not a good idea to stay right now? Private RV parks: We tried one just west of Terre Haute, Ind., and saw no masking and lots of mingling in social areas like the pool and the camp store. On busy weekends, this is a recipe for disaster, and we didn't leave our trailer for the whole evening we stayed there.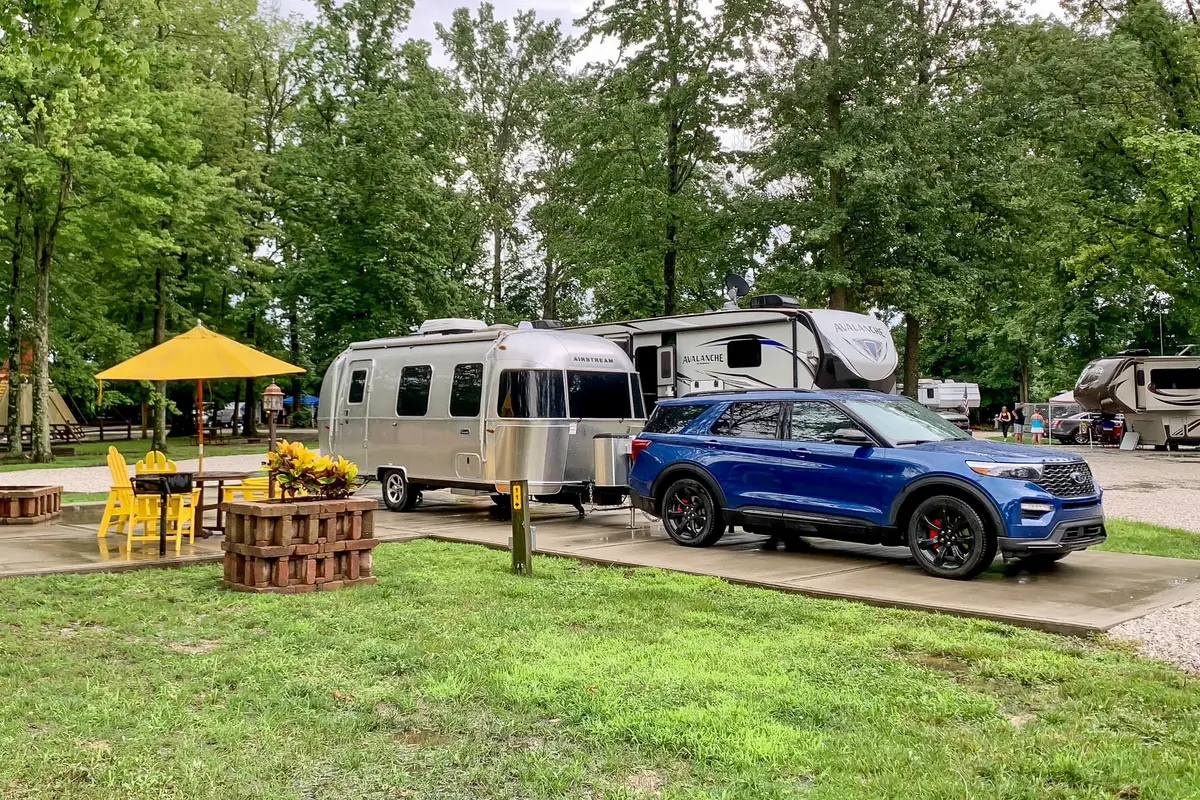 Cool, Remote Locations
You know how Airbnb and Vrbo are sites that let people rent out their homes and vacation residences online? Imagine such a service for people who have cool plots of land, unusual locales or fun structures for you to camp at or on. That would be Hipcamp, through which we found a fantastic little artist's cabin for an overnight stay in rural Ohio.
There are all types of spots listed — from farms to cottages, open plots of land in the forest to simply parking spots next to a host's business. You can filter by the type of site you're looking for (lodging, campsites, RV spots) or by amenities: Having a 30-amp electrical hookup was key for us in order to power the Airstream's onboard air conditioning, and this particular site offered one that perfectly met our needs.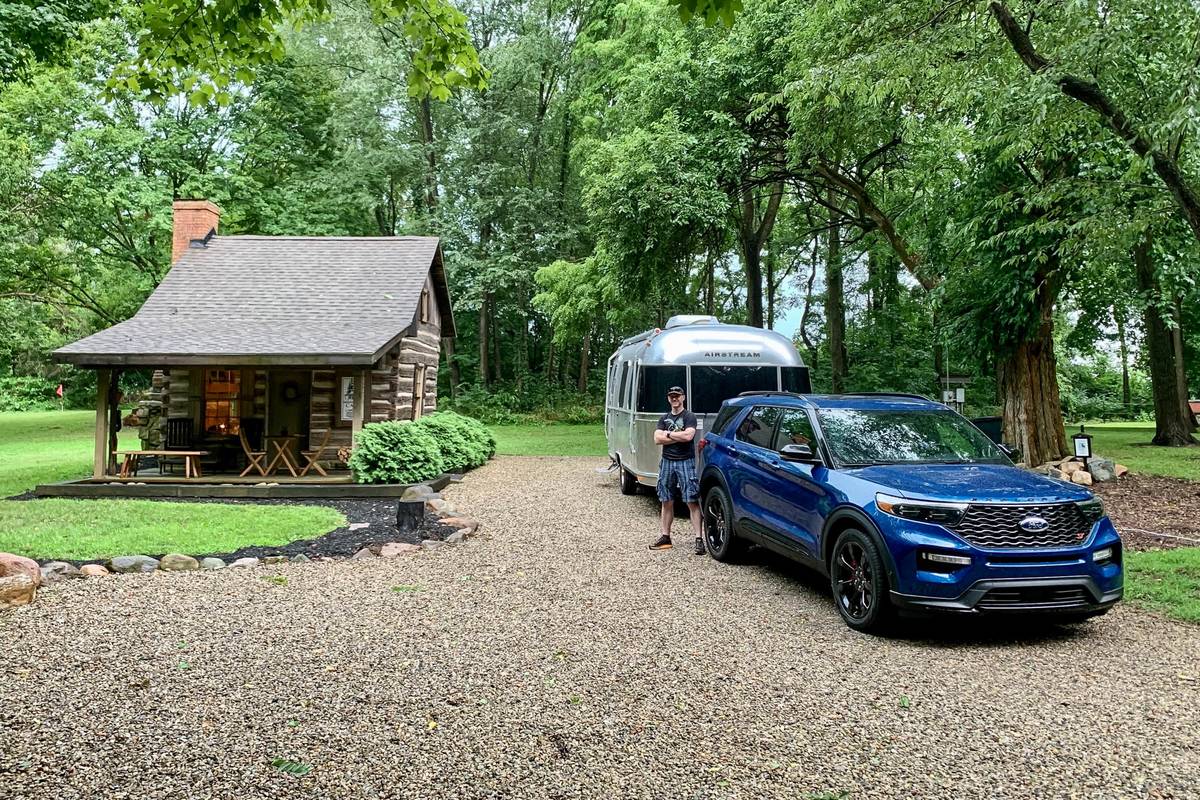 A number of websites are also being cognizant of peoples' concerns about the pandemic, and are helping to certify contactless rental procedures and cleanliness processes to keep people safe. Hipcamp is one of those sites, allowing its hosts to certify their location as COVID-19 safety compliant.
Unique Dining and Shopping Experiences
It's a little more difficult to be socially distant with this one, but not impossible: Harvest Hosts is a membership service wherein you sign up for the site and get access to listings of hundreds of businesses all over the continent. We're talking breweries, wineries, restaurants, markets, farms, museums, amusement parks and golf courses — all of which will let you call ahead and, if they have room, stay on their property with your self-contained RV free of charge for 24 hours.
All that's required is that you patronize the business in some way — buy a bottle of wine, go on the brewery tour, shop in the market for a souvenir, maybe grab a burger from their onsite restaurant. The pandemic has made that a little more difficult to do safely, but many locations are making do — just be sure to ask when you call ahead to see what countermeasures are in place for keeping distance at their establishment, or if they're even open during the pandemic.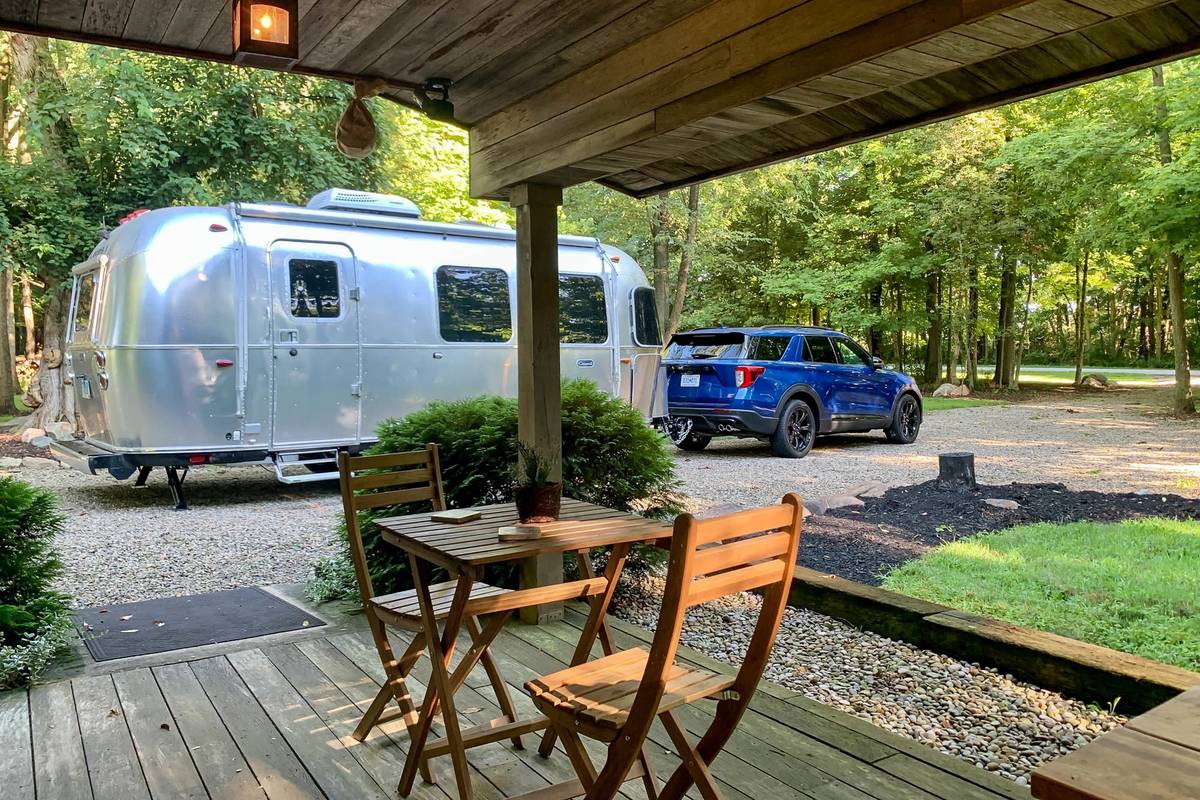 3. Calculate Your Risk
There are several online tools that can help you understand just how risky the location you're considering going to might be. My favorite is this site: the COVID-19 Event Risk Assessment Planning Tool, part of a project led by the Georgia Institute of Technology. It measures the probability of someone having the virus at an event held in any given county across the country based on the size of the event and the reported rates of infection in that county. Obviously, the probability goes up commensurately with the size of the event, but it allows you to see what parts of the country are potentially riskier than others.
For instance, as of Aug. 31, a gathering of just 10 people in rural Sainte Genevieve Co., Mo., would have a 19% chance of having at least one person in that group infected with COVID-19, while the same number of people gathering in Washtenaw Co., Mich., would rate only a 6% chance of having someone infected in the group. Go to that busy restaurant in Nashville, Tenn., that has 50 people in it, however, and now you're looking at a 77% probability that someone there has the virus — while that Miami nightclub with 100 people in it has a more than 99% probability of at least one person being infected. It's a good tool for planning a route and destinations, allowing real-time risk assessment when choosing destinations and activities — or whether to even get out of the car at a busy truck stop or gas station.
More From Cars.com:
More Coronavirus and Cars Coverage

Cabin Fever's Got Americans Giving New Meaning to the Term 'Getaway Car'

6 Best Cars to Take to a Drive-In Movie

What You Need to Know Before Towing With an SUV

2020 Ford Explorer ST First Drive: Now That's More Like It

If You Must Carpool for School During COVID-19, Here's How to Do It
Are You Ready to Roll?
Using these three tips and a combination of all of these websites, I was able to enjoy a week of distanced holidaymaking with my better half throughout the Midwest. Having our own camper and planning ahead for stops was crucial: It allowed us to avoid gas station bathrooms (the camper's facilities worked great), minimize our exposure to restaurants and supermarkets (the Airstream has a fridge, stove and microwave oven) and keep ourselves diligently distanced from our fellow Americans while still destressing and stepping away from work — and by taking the same steps and precautions, you can do it, too.
Related video:
Cars.com's Editorial department is your source for automotive news and reviews. In line with Cars.com's long-standing ethics policy, editors and reviewers don't accept gifts or free trips from automakers. The Editorial department is independent of Cars.com's advertising, sales and sponsored content departments.
Source: Read Full Article