2021 Lexus IS: 6 Things We Like and 4 Things We Don't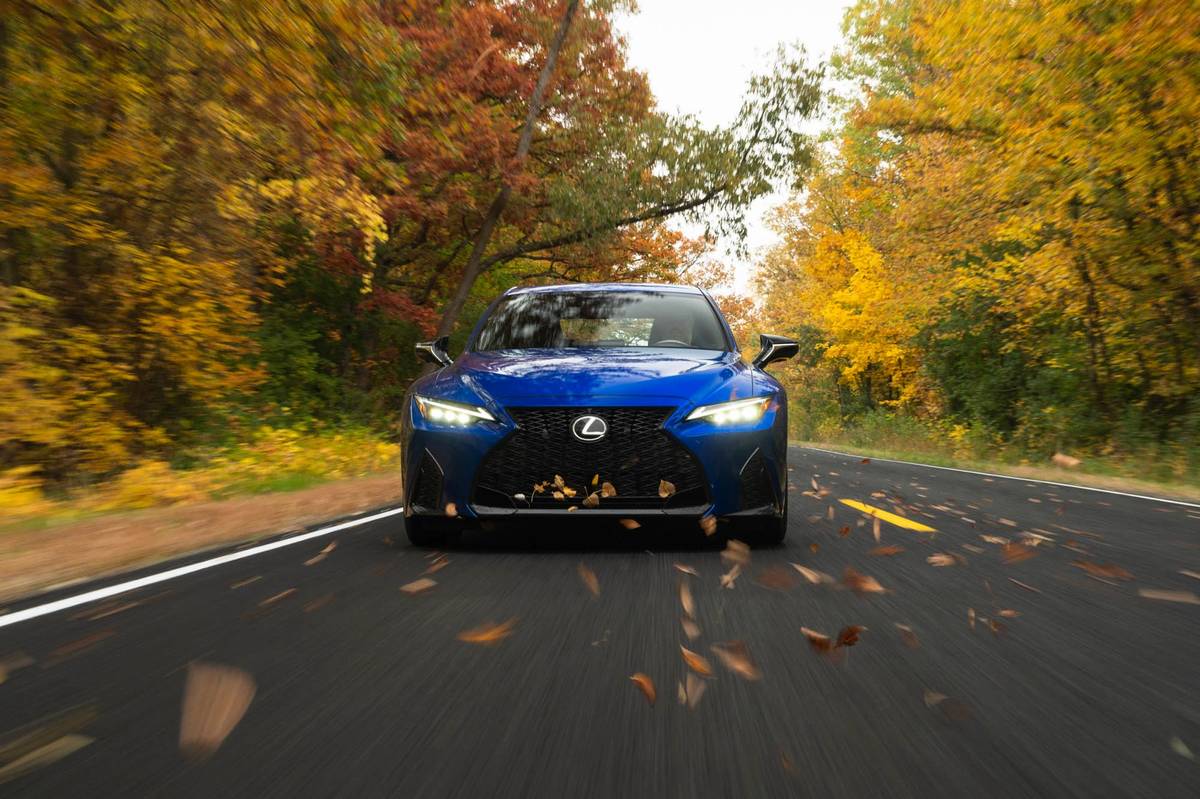 The redone 2021 Lexus IS 300 and IS 350 get a round of applause simply for the fact that a market remains for honest-to-goodness sports sedans. With the sales rush to all things SUV, this once red-hot segment has faded into the background. That's not to suggest the IS isn't without rivals, however — there are plenty, and they include worthy opponents like the Acura TLX, BMW 3 Series, Genesis G70 and Infiniti Q50.
Related: 2021 Lexus IS 350 Review: Refocused but Not Rejuvenated
Fresh from a makeover, the latest Lexus IS has a slinkier exterior to match long overdue interior improvements. Spoiler alert: There's no Remote Touch controller joystick that made the infotainment system in the previous IS an exercise in hair-pulling frustration. However, Lexus has opted for refinement versus total reinvention when it comes to the 2021 IS lineup overall.
Do the changes go far enough? Does the IS prove a match for the competition in base format, or is the added firepower in the IS 350 worth the higher price tag? Be sure to follow the above link for our Aaron Bragman's full review of the 2021 Lexus IS. If you'd like a short recap — and don't mind more spoilers — then keep reading.
Things We Like
1. Head-Turning Exterior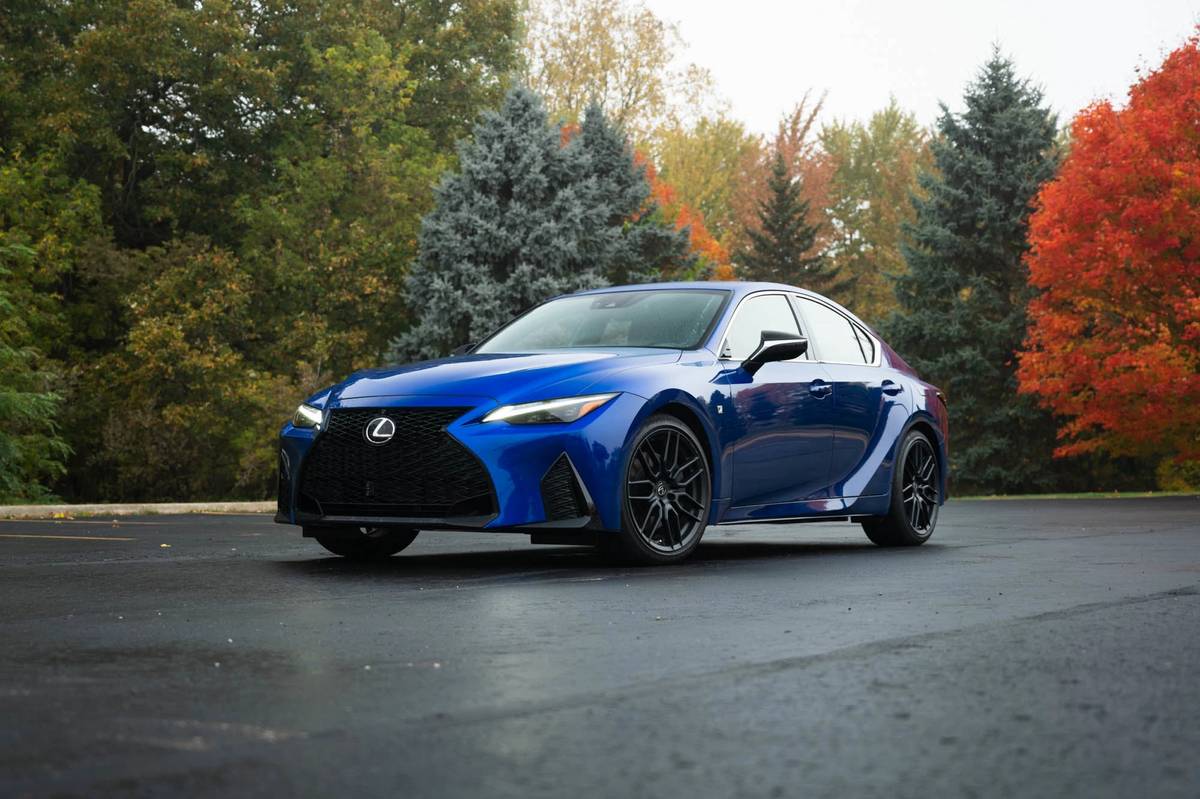 When it comes to making an entrance, a sports sedan still has the legs on even the most come-hither SUV. This holds true with the 2021 Lexus IS, which features redesigned headlights, LED taillights that stretch across the entire rear of the car and slightly wider fenders. We're fans of the optional 19-inch matte-black alloys that come with the IS 350 F Sport's Dynamic Handling Package (though we're less excited about the rear spoiler that comes along for the ride). Still, in a world of me-too SUVs, Lexus has done a good job making the IS sedan stand out.   
2. Improved Infotainment Controls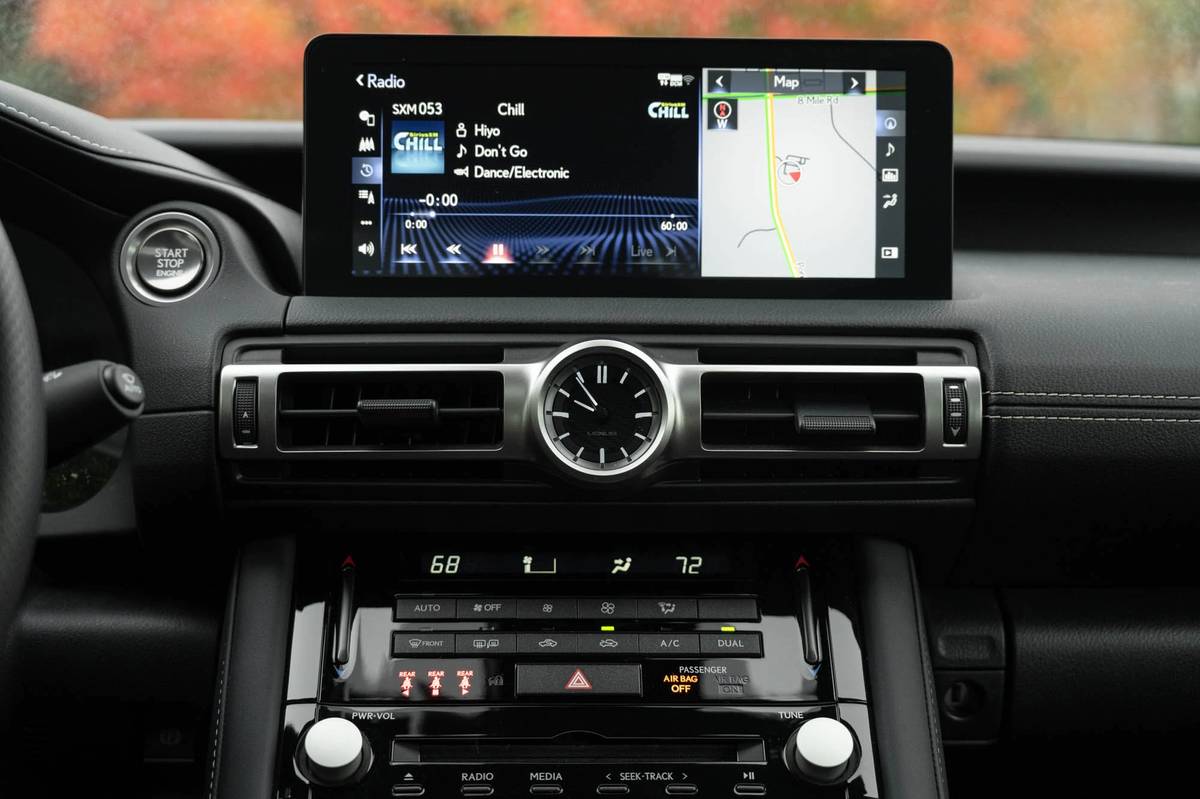 A moment of silence for the departure of the Remote Touch controller that plagued (ahem, we mean graced) the previous IS sedan. OK, now pop the champagne and let's party! The former mouselike setup is supplanted by an 8-inch touchscreen that's positioned closer to the driver and, in base format, measures 1 inch wider than before (a 10.3-inch screen was previously optional and remains so for the 2021 model year). Granted, a fingertip-touch control pad is still lurking between the driver and front passenger seat, but the touchscreen controls make using it optional. 
3. Powertrain Choices
You're still spoiled for choice when it comes to mixing and matching engines, transmissions and drive wheels. Both the IS 300 and IS 350 can be had in rear- or all-wheel-drive format. A 241-horsepower, turbocharged 2.0-liter four-cylinder is the standard engine, while the IS 350 is motivated by a 311-hp, 3.5-liter V-6. Interestingly, if you want the IS 300 with AWD, it comes with a detuned 260-hp version of the 3.5-liter V-6.
4. Premium Driving Manners
The Lexus IS might be a fun-loving sports sedan, though it sure spoils the driver with luxurious driving manners. The suspension soaks up bumps and delivers a ride that takes the sting out of daily commutes or hours-long road trips. Its handling is similarly precise and nicely behaved.
5. Spacious Trunk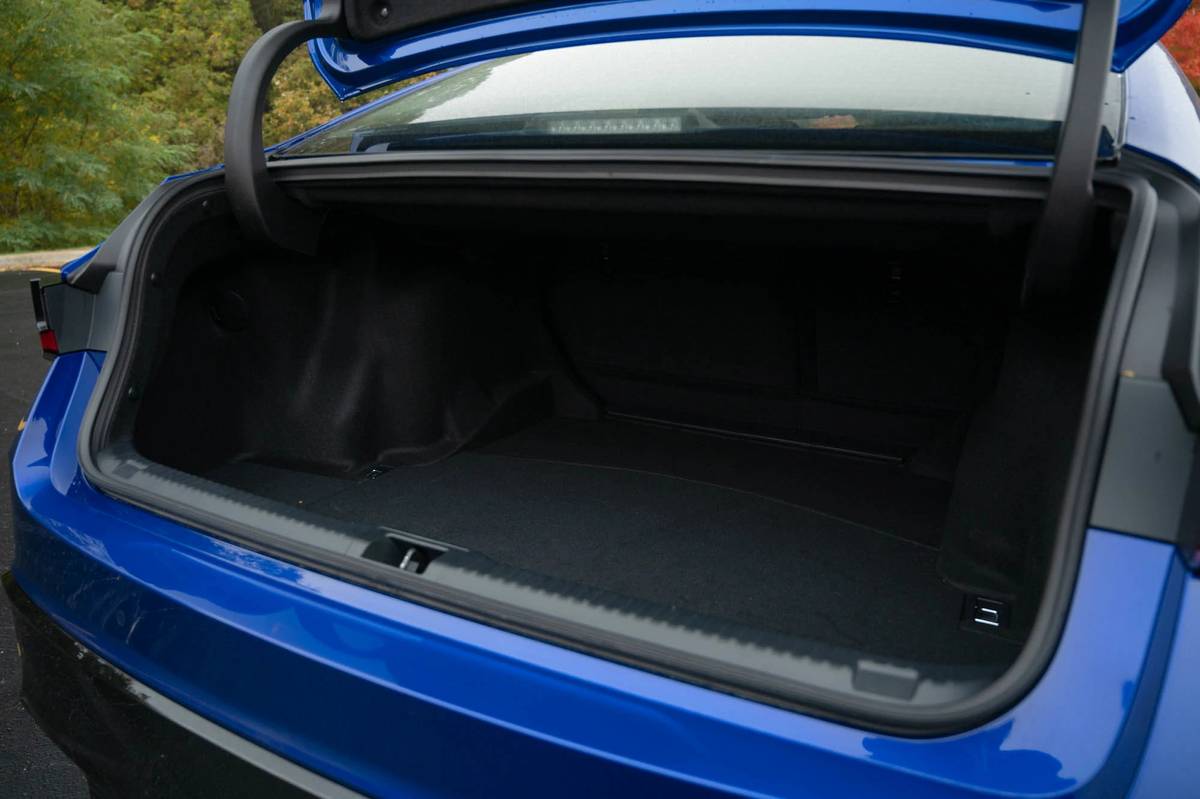 You bought a sports sedan, so that means packing light for your next vacation — except that's thankfully not the case with the IS sedan. Granted, the total trunk volume measures a little less than 11 cubic feet, space is highly usable and roomier than the numbers suggest. If you need more space, the rear seats fold flat to create extra.
6. F Sport Tweaks Standard on IS 350
The bad news is that the IS 300 F Sport is gone in 2021. The good news is that this entertaining appearance package is now standard on every IS 350, no matter if you choose rear- or all-wheel drive. The F Sport modifications include 19-inch wheels and more aggressive-looking exterior changes, such as larger front air intakes and a more pronounced rear diffuser.
More From Cars.com:
2021 Lexus IS: 'I' Is for Improved, 'S' Is for Sort Of

Updated 2021 Lexus IS Gets Updated Pricing, Starts at $40,025

Research the Lexus IS

Find Your Next Car
Things We Don't
1. Needs More Horsepower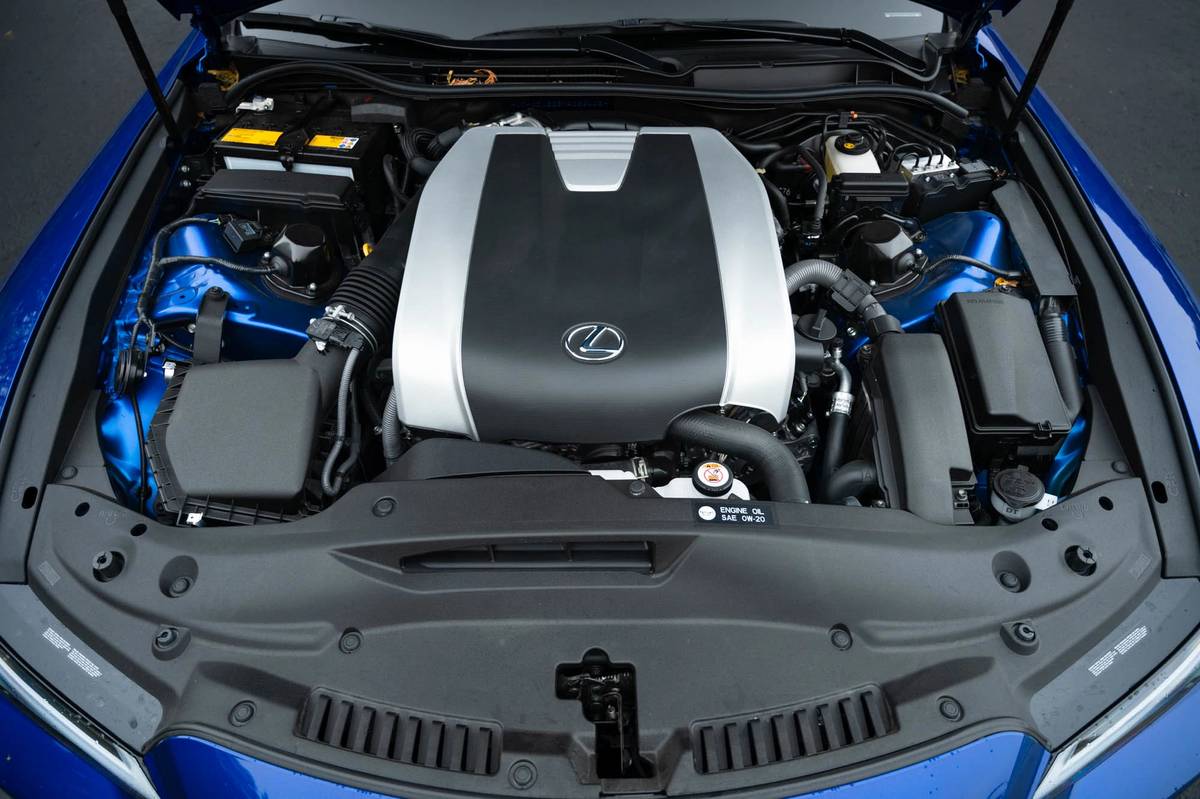 There's no hiding that the IS feels a little outgunned when it comes to sheer horsepower. Punch the gas pedal in the front-drive IS 350 and you'll need a Lexus-estimated 5.6 seconds to sprint from 0-60 mph, while the IS 300 takes 6.9 seconds for that run. That's not bad, but rivals are noticeably quicker.
2. Interior Is Better, Not Best
We're thrilled Lexus finally added a touchscreen to the IS sedan. We're less enamored of the haphazard size and location of many dash-mounted buttons, not to mention a digital gauge cluster we noted is starting to look "needlessly gimmicky."
3. Cramped Cabin
You're not buying a small sports sedan like the Lexus IS because you crave acres of interior space and rear legroom. Granted, we can't use an SUV-scale yardstick when measuring interior room and comfort of the IS range, but the cabin does feel narrow and space in the back is only so-so for two adults.
4. More Power Means (Lots) More Money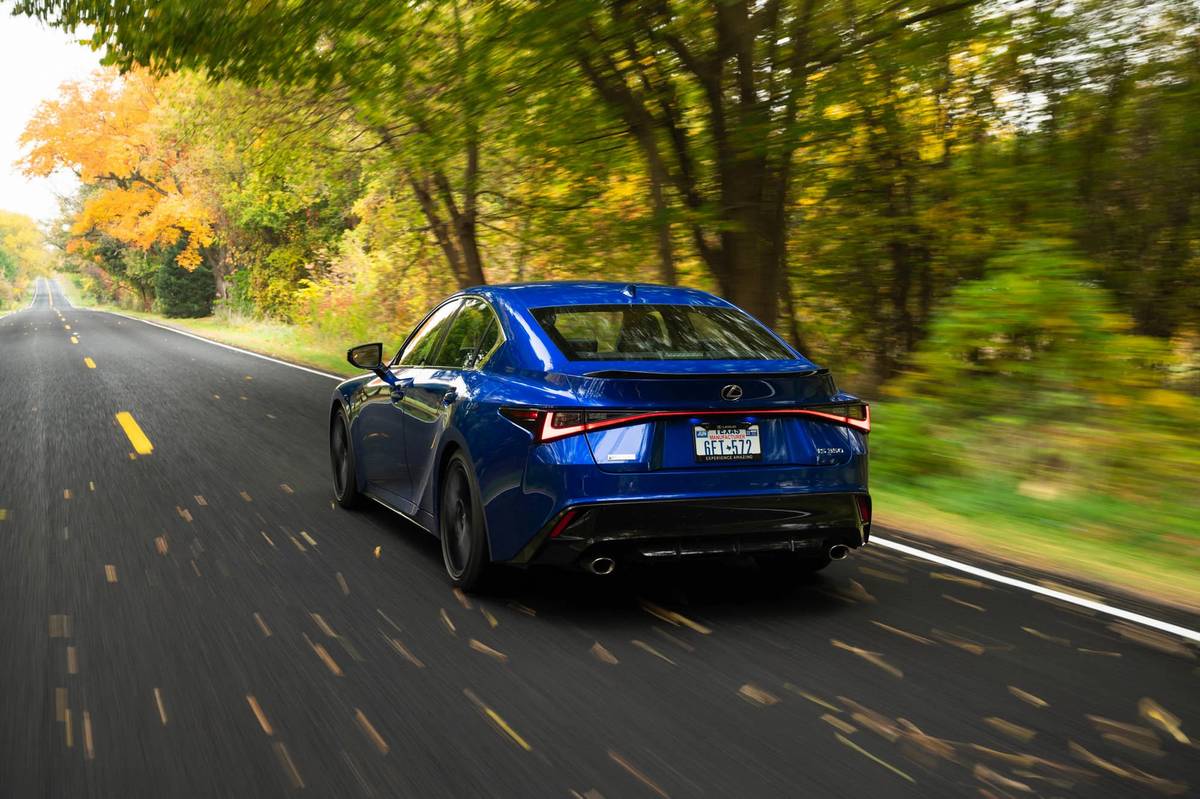 It won't come as a shock that the more powerful IS 350 comes at a premium over the less punchy IS 300. That's how these things work; you pay for those added ponies. Yet when everything was tallied up, our IS 350 tester stickered for more than $55,000; that's a $15,000 jump over the entry-level IS 300. The price pits the IS 350 against competitors that offer more power, more space or a combination of the two. 
Related Video:
Cars.com's Editorial department is your source for automotive news and reviews. In line with Cars.com's long-standing ethics policy, editors and reviewers don't accept gifts or free trips from automakers. The Editorial department is independent of Cars.com's advertising, sales and sponsored content departments.
Source: Read Full Article