2020 Nissan Frontier Pro-4X: 7 Pros and 4 Cons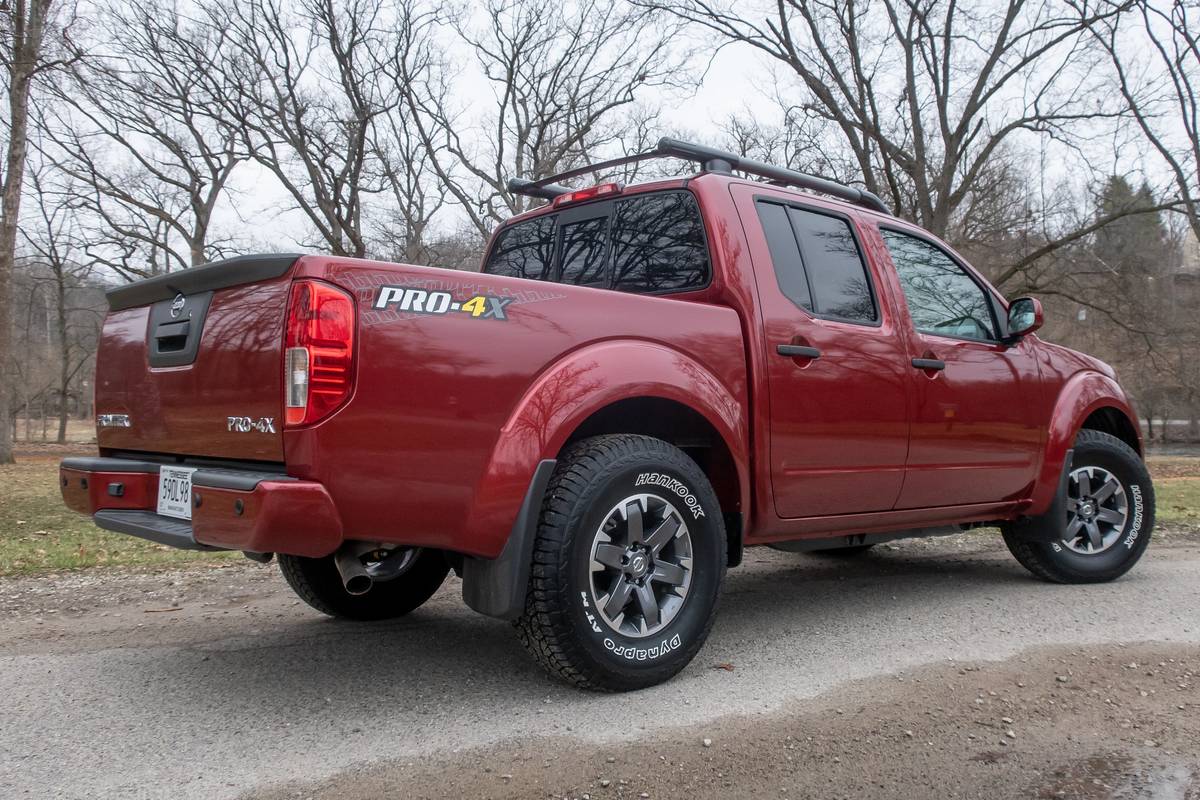 The Nissan Frontier is now an elder statesman of the compact pickup truck class, having been on sale in its current form for more than a decade. With the Ford Ranger making its return for 2019 and other trucks from GM and Toyota improving every year, it's time for Nissan to overhaul the Frontier. The company is expected to release a completely new version of the truck for 2021 but has done enough for 2020 to keep it fresh and competitive.
Related: 2020 Nissan Frontier Pro-4X Review: Same Face, New Guts
Is a new engine enough to make the Frontier a compelling buy in 2020? Check out the link above to read our full review from Cars.com's Aaron Bragman. If time is of the essence, however, read on for a quick list of seven things we like about the 2020 Frontier Pro-4X and four things we don't:
Pros
1. Upgraded Engine
Nissan killed the Frontier's four-cylinder engine for the 2020 model year and upgraded the 4.0-liter V-6. Now checking in at 3.8 liters, the new engine produces 310 horsepower and 281 pounds-feet of torque; that marks a 49-hp increase from the outgoing engine. The 2020 Frontier also gets a new transmission in the form of a nine-speed automatic that came straight out of the larger Titan full-size truck. 
The new engine is more refined, quieter and provides better acceleration than the 4.0-liter. It's also lighter than its predecessor and helps breathe new life into the Frontier for its last year in the current generation.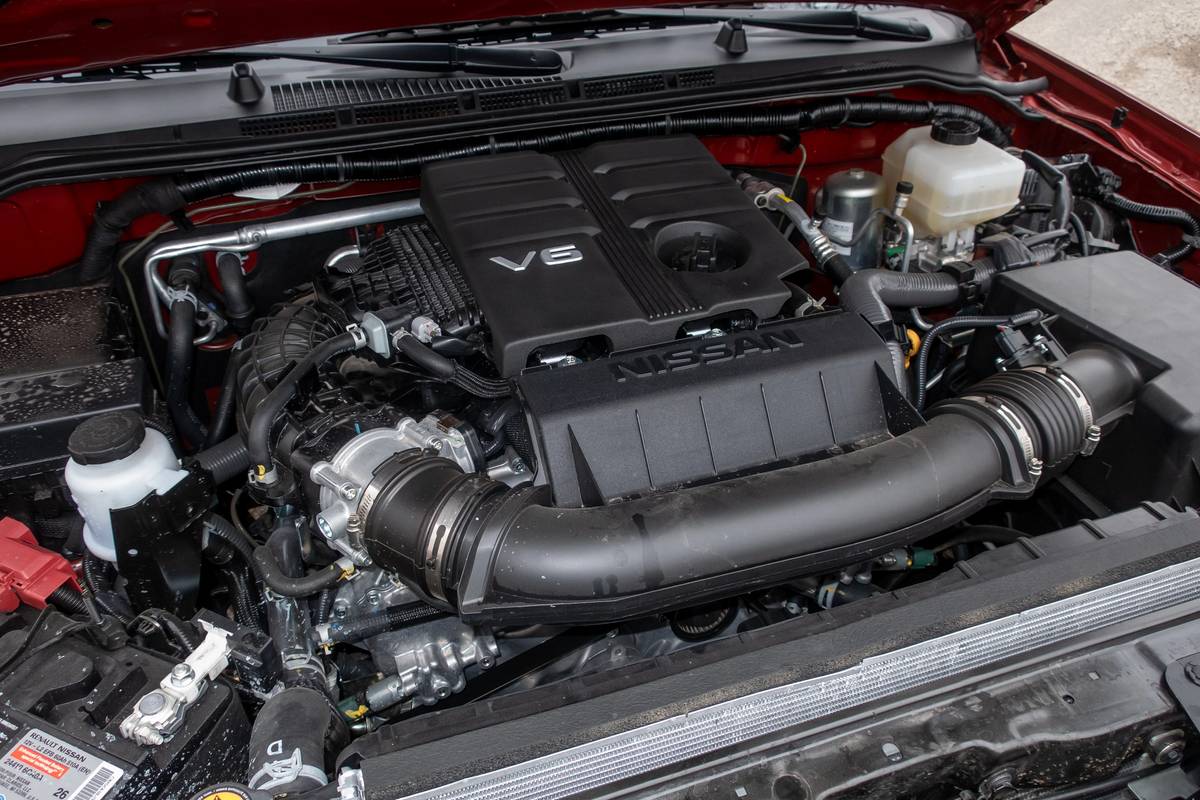 2. Comfy Interior
Though a little cramped in the backseat, the Frontier's interior is more comfortable than expected. The front seats lack the high level of adjustability that many of its more contemporary rivals boast, but that doesn't stop them from being a nice place to sit for long periods. They allow the driver to settle into a comfortable driving position and give excellent outward visibility as a result. Elsewhere, the Frontier is packed with clever storage spaces and gives occupants plenty of places to stow small items.
3. Value Pricing
The 2020 Frontier is significantly more expensive than its predecessor — to the tune of $7,500 — but it's still one of the more affordable compact pickups you can buy today. Add in the feisty V-6 engine as standard equipment and it's easy to see where the extra dollars go. (That said, it becomes harder to recommend the more expensive trims like the Pro-4X because all Frontier models get the same great engine.)
4. Old-School Appeal
The same hammer that can be used to tear the Frontier down for being outdated can also build it a shrine for being classic and timeless. Sure, the infotainment system is straight out of 2010 and the gauge cluster looks like the same one that graced your high school Maxima's dash, but at this point in the Frontier's extensive lifecycle, these quirks have become charms for the little truck in a way that almost negates the downsides of driving such an antiquated truck.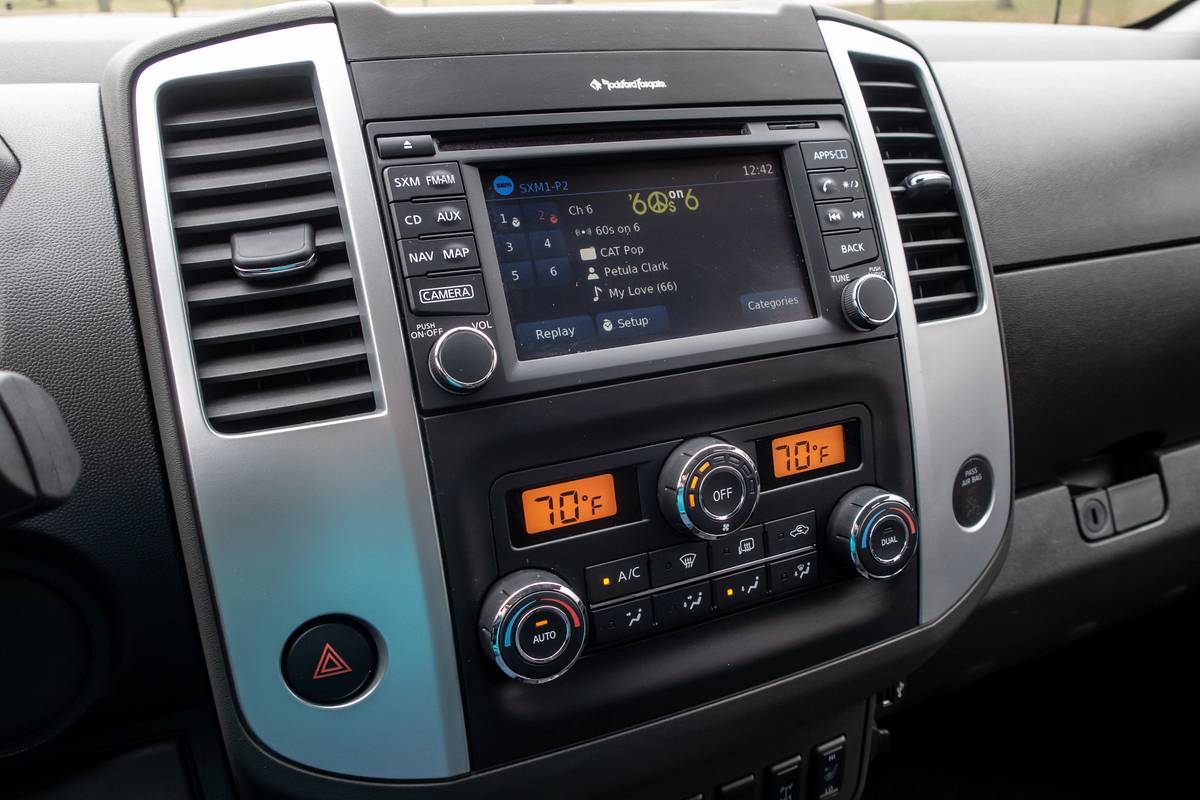 5. Cohesive Package
It shouldn't be surprising for a truck with such a long-legged life cycle, but the Frontier's overall packaging works perfectly. The old-school charm of the interior coupled with actual, usable power and off-road capabilities make the truck a true workhorse. The new engine doesn't feel out of place at all, and despite the transmission's indecision and nervousness, it works well in the existing Frontier format.
6. It's Basically Bulletproof
When new vehicles are released, there are bugs. No matter how many times the engineers put a vehicle through the ringer on a test track, thousands of buyers driving new vehicles will find wrinkles that need to be ironed out. The Frontier has had several years to refine its formula, and it shows. While the interior can feel cheap, it's covered with durable and rugged materials that actually last. The powertrain, though new, can be expected to last, as well, thanks to the fact that the transmission has already been tried and tested in the Titan. 
7. Reasonable Price 
Nissan has had time to recoup its research and development investment in the Frontier, and it can now sell it at prices that would make another manufacturer weep. The 2020 Frontier starts at just shy of $28,000, which makes it more expensive than its four-cylinder predecessor but only slightly more costly than the previous V-6 Frontier. Trim levels, of which there are only three, do add to that total, but even at the Pro-4X level, it can almost be considered value pricing. With a starting price of $38,585, its capability makes it a worthy choice in the segment.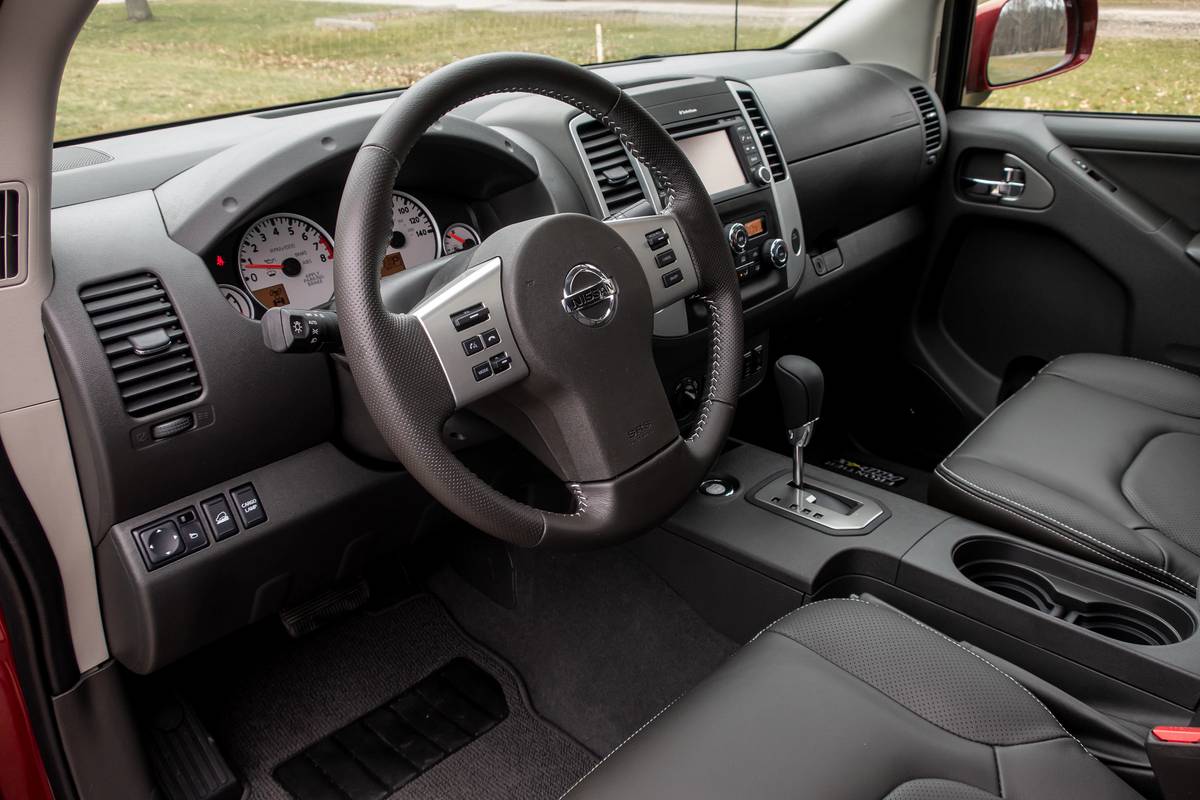 More From Cars.com:
2020 Nissan Frontier No Longer the Top Choice to Get Dirty Jobs Done Dirt Cheap

Nissan Teases Future Lineup, Including Next-Gen Z Car, Amid Massive Shakeup

Rent the Roadway? Nissan Subscription Service Lets You Rock Different Rides

More Nissan News
Cons
1. Unsettled Transmission
The new nine-speed transmission works like a charm when paired with the Titan's 5.6-liter V-8, but it's not as refined in the Frontier. At low speeds, the transmission hunts for gears and downshifts too quickly; that can make the truck lurch and slow down unexpectedly. The changes make it easier to accelerate when it's time, but the transitions between acceleration and deceleration are quite jerky. Still, things do get smoother as speeds pick up: Past 3rd gear, the Frontier can cruise at highway speeds effortlessly, and the gearbox keeps the engine at such a low rpm level that it's serenely quiet on the road.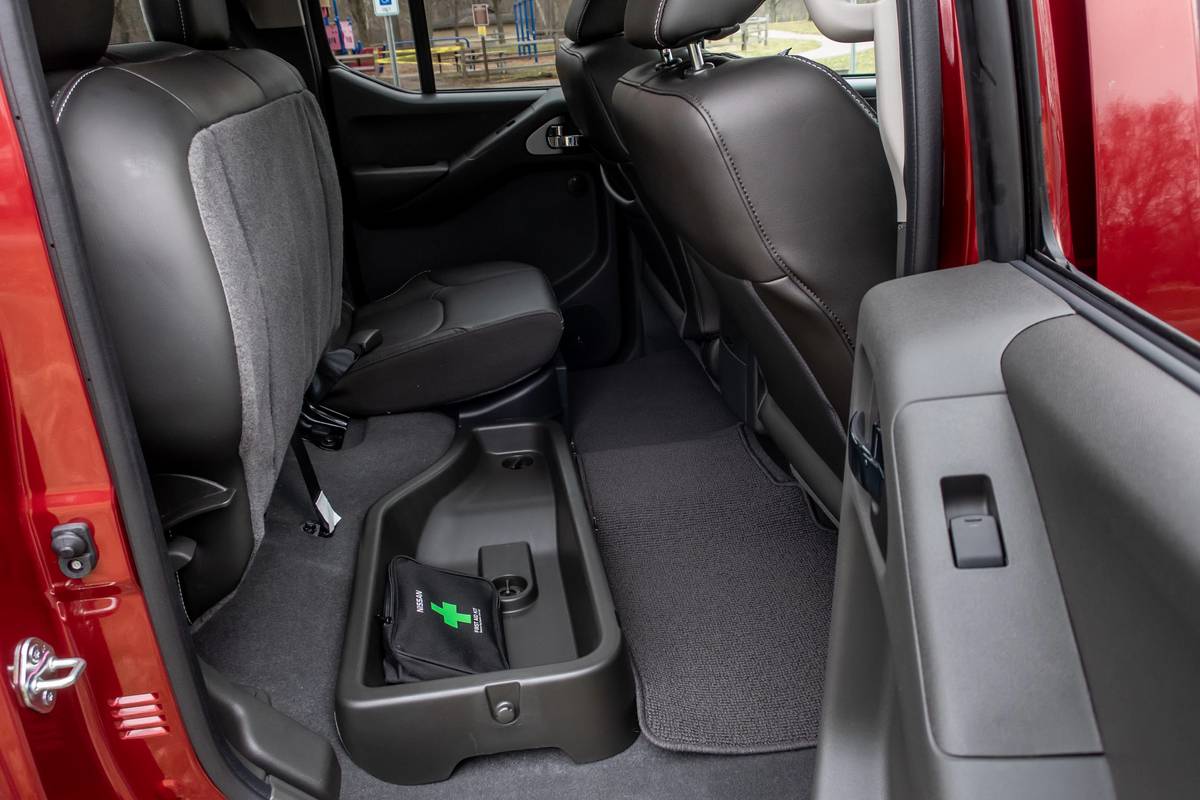 2. Plain, Cheap Interior
The same features that endear the Frontier to people who love nostalgia will likely become an irritant over time. The gear shift is hard and plasticky, there are gobs of hard and cheap plastics throughout, and orange-backlit gauges are hard to read in broad daylight. 
3. Outdated Infotainment
Nissan could've at least thrown a new head unit in the Frontier to keep it feeling fresh. The 5.8-inch screen we see in the 2020 Frontier comes with navigation and a few other niceties, but there's no Apple CarPlay or Android Auto, and the whole thing feels like it would be more at home in a 2017-18 vehicle.
4. Gas Mileage No Better
There's only a V-6 for 2020, so we can't compare apples-to-apples with the previous model year's four-cylinder, but the new engine does provide better gas mileage than the 2019 V-6 — on paper. In reality, our testing showed that the new powertrain performed worse from a fuel economy standpoint than the outgoing V-6. The EPA estimates the Frontier at 17/23/19 mpg city/highway/combined when equipped with four-wheel drive, but our drive time in the truck yielded fuel economy of 17.5 mpg on a test loop. That's 0.6 mpg less than we got with the previous powertrain back in 2016 and far less than the expected 19 mpg combined.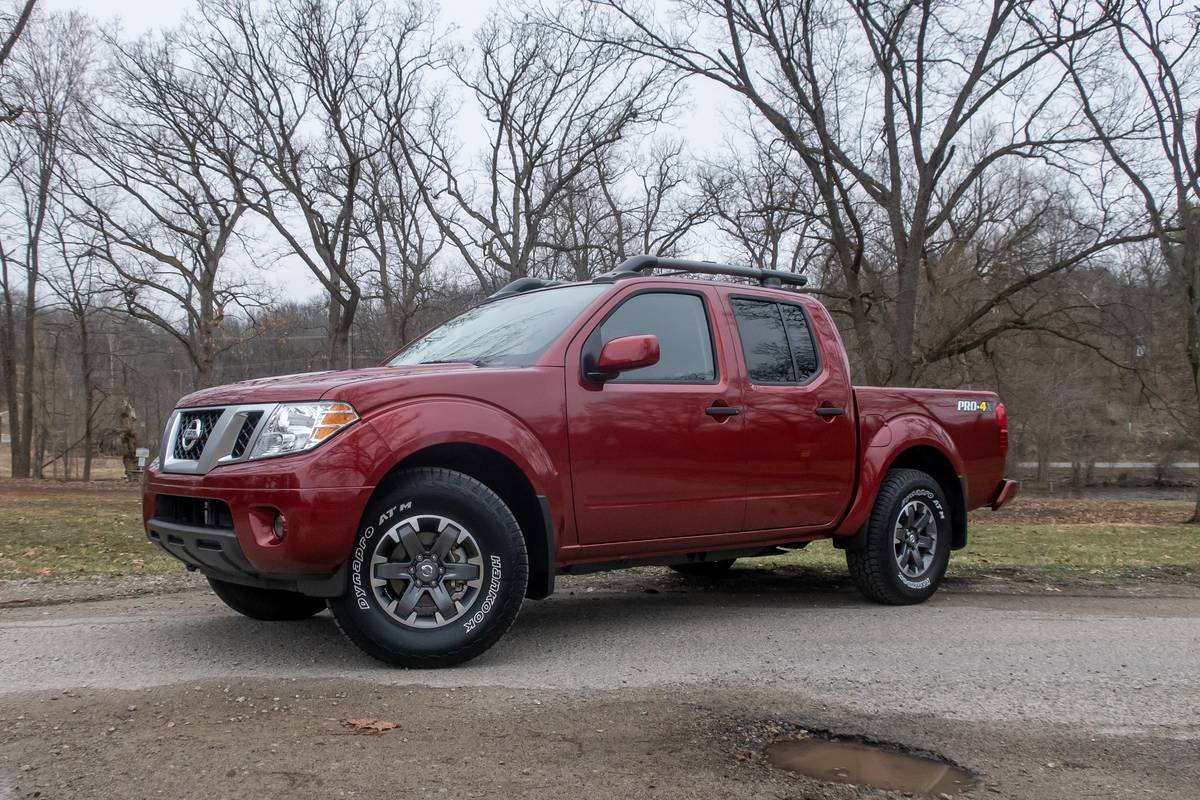 Cars.com's Editorial department is your source for automotive news and reviews. In line with Cars.com's long-standing ethics policy, editors and reviewers don't accept gifts or free trips from automakers. The Editorial department is independent of Cars.com's advertising, sales and sponsored content departments.
Source: Read Full Article