10 Biggest News Stories of the Week: Hyundai Palisade Puts Some Stank on It, Kia K5 Arrives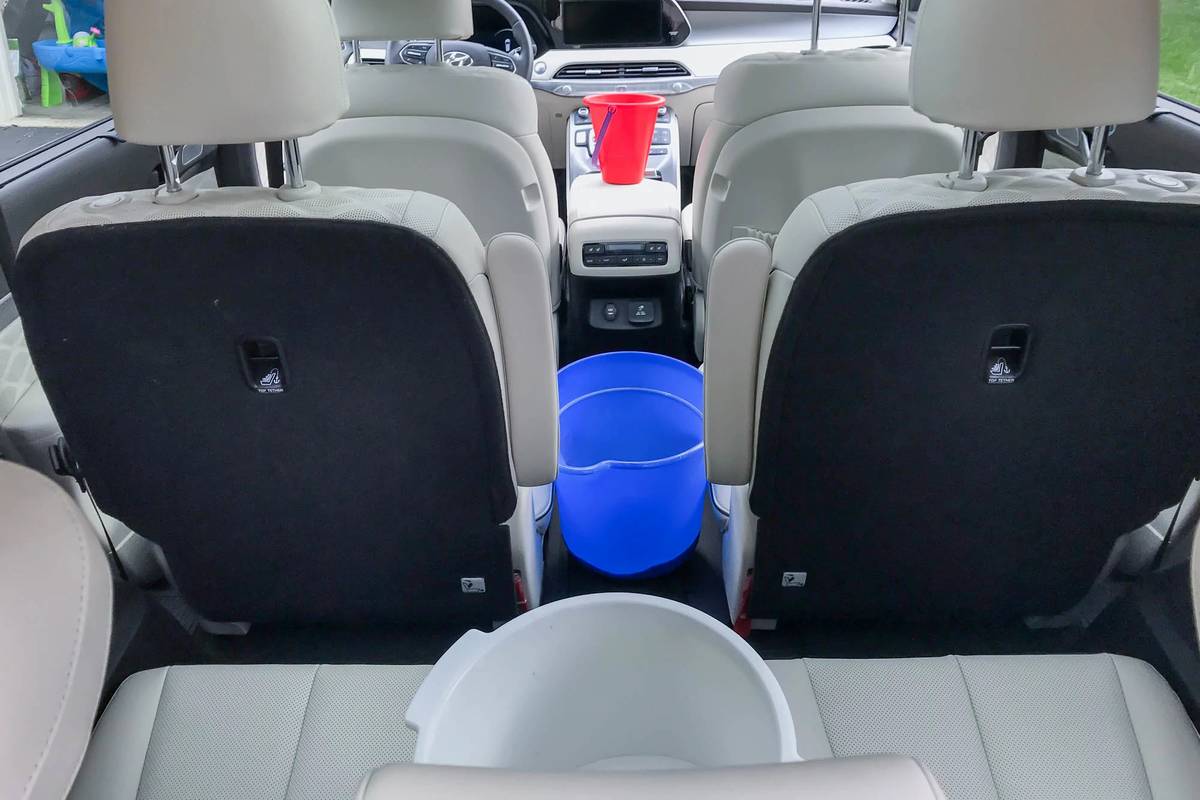 Oooh that smell, can't you smell that smell? Oooh that smell, the smell of gawwwd-knows-what surrounds you! Cars.com's 2020 Hyundai Palisade has us pinching our noses and paraphrasing Lynyrd Skynyrd lyrics as we continue our inquiry, nay, our investigation into the offensive odor ostensibly emanating from the seats of our nearly 9-month-old long-term test vehicle and Best of 2020 award-winning Palisade SUV.
Related: 10 Biggest News Stories of the Month: Ford Bronco Stampedes Past Toyota RAV4 Prime
The elusive aroma — which seems to grow stronger when the vehicle has sat for extended periods of time in Chicago's summer heat — has been described as being like "sweaty old produce" and having a dimension akin to a certain area of the human body that doesn't get much sunlight. Suffice to say, it is fonkay — and also fascinating, evidently, considering our article chronicling this CSI (car smell investigation) is enjoying the sweet smell of success in the No. 1 position among our most popular news stories of the week.
If you own, or are shopping for, a Hyundai Palisade, you'll definitely want to keep up with our future coverage on this issue. Presently, the automaker is hypothesizing that it's the Palidade's head restraints that are stinking things up, and hopes replacing them will assuage our olfactory. We're not so confident, but we shall see … or, as it were, smell.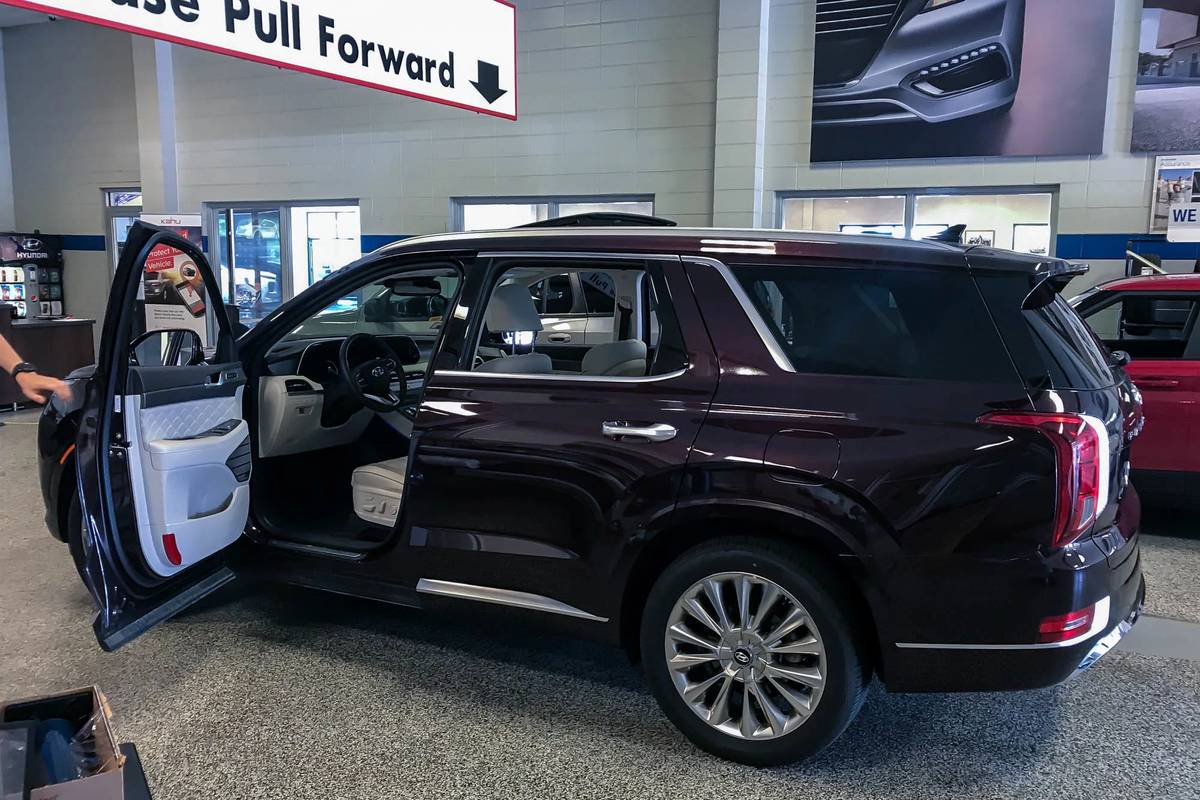 Our Palisade problem kept another popular piece of car-shopping content in tow: our roundup of the 10 SUVs with the highest towing capacity. The crown in this case goes to the Ford Expedition and its extended-length variant the Expedition Max, which can pull a maximum 9,300 pounds and 9,000 pounds, respectively. The Expedition is followed by the Dodge Durango SRT, the Lincoln Navigator and Navigator L, the Chevrolet Tahoe and Suburban, and the Nissan Armada. For the full rundown on specific capacity figures for these and the rest of the top 10 towers, follow the link below to our No. 2 story.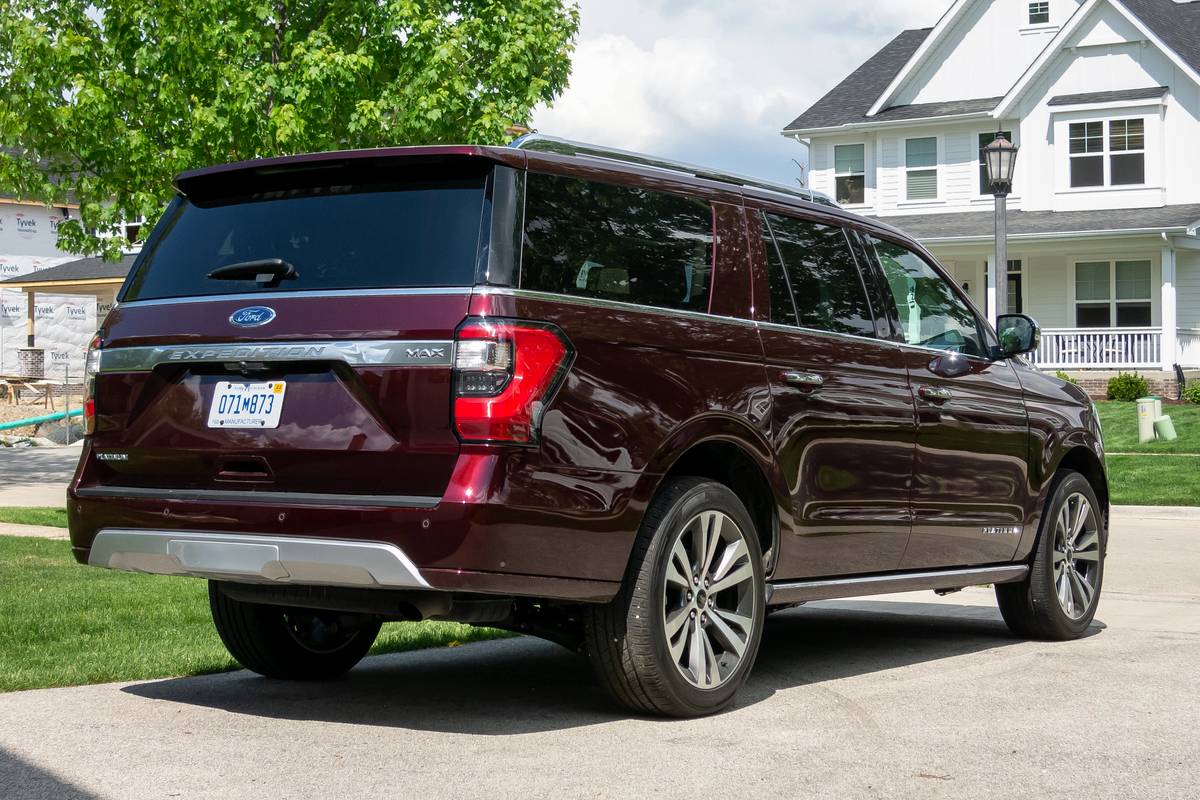 Taking the third-place spot this week is Cars.com reviewer Joe Wiesenfelder's comprehensive critique of the redesigned-for-2021 Kia Optima — which now takes the name it goes by in Kia's homebase of Korea, the K5. Wiesenfelder says the new sedan stacks up nicely versus rivals in a market dominated by SUVs, though he's not wild about that name nor some of the automaker's choices.
"A more attractive take than Hyundai's frowny new Sonata, the K5 is plenty competitive, but the disparity between its available touchscreen systems is an opportunity missed," Wiesenfelder writes, "and while its powertrain lag might boost gas mileage, it would be wiser to outperform competitors equipped with continuously variable automatic transmissions."
Follow the link below to our No. 3 article for the full review.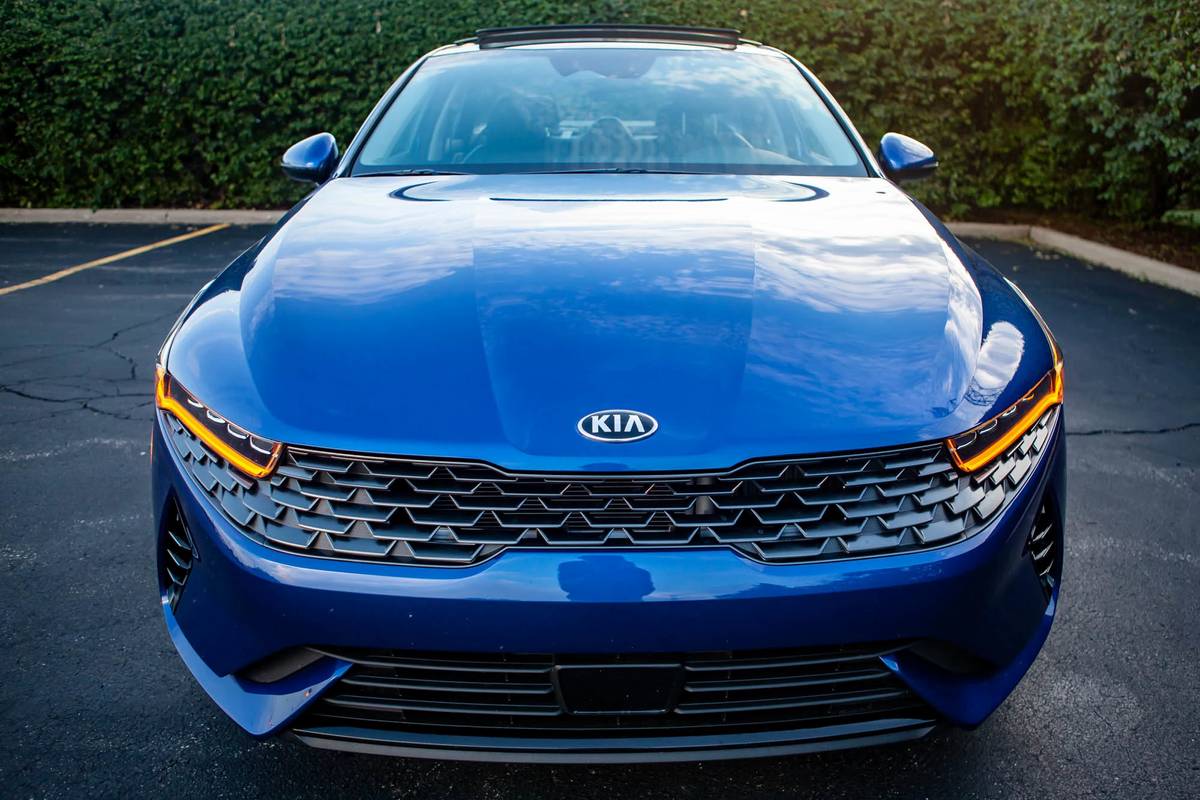 Rounding out the top five are our advice on whether Subaru Forester shoppers should spring for the updated 2021 model or hunt for a deal on the outgoing version (heads up: it's more complicated than this or that, so you'll definitely want to check it out), at No. 4, and our recommendations for the best family cars, topped by the 2020 Volkswagen Atlas, at No. 5.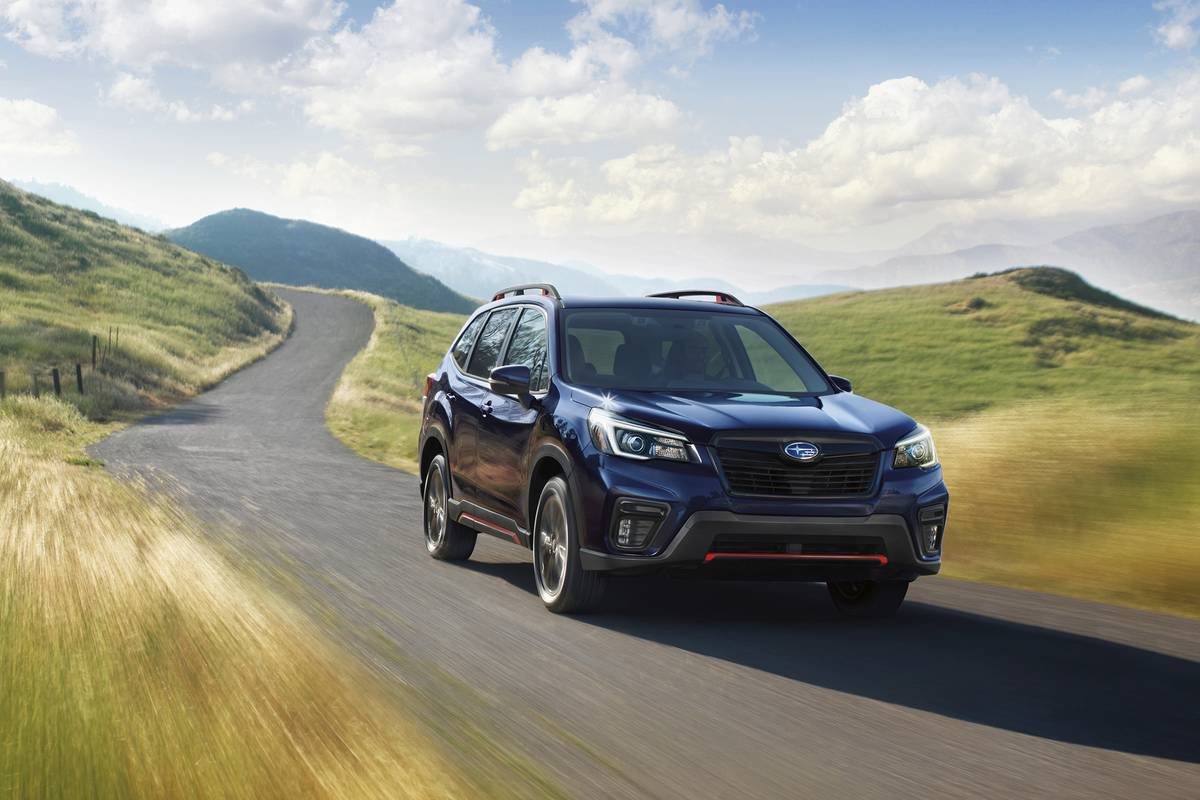 We've got headlines on the new Ford Bronco, Acura TLX, Honda Pilot and Mercedes-Benz GLB beyond that — so once you've finished reading our stinky Palisade story, when you're going through smell, keep going. Here are the top 10 news stories Cars.com readers couldn't get enough of in the past week:
1. CSI: Car Smell Investigation, 2020 Hyundai Palisade Edition
2. These 10 SUVs Have the Highest Towing Capacity
3. 2021 Kia K5 Sedan Review: Former Optima Is Nearly Optimal
4. Subaru Forester: Which Should You Buy, 2020 or 2021?
5. Best Family Cars: Volkswagen Atlas Tops Our List
6. 2021 Ford Bronco and Bronco Sport First Impressions: More Capable Than Expected?
7. 2021 Acura TLX: Elevated Style, Escalated Price
8. Honda Pilot: Which Should You Buy, 2020 or 2021?
9. Volvo and Hyundai Are Tops, Tesla Not Too Shabby in J.D. Power Tech Survey
10. 2020 Mercedes-Benz GLB: Recall Alert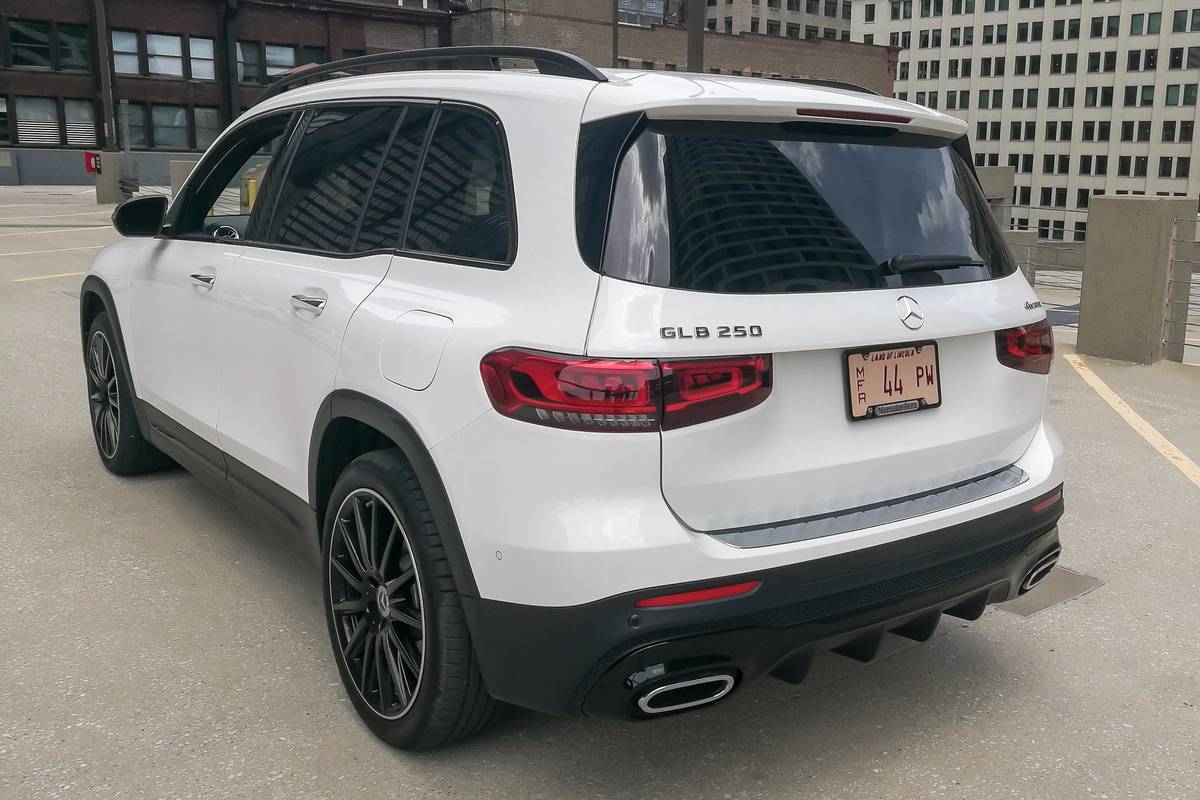 Cars.com's Editorial department is your source for automotive news and reviews. In line withCars.com's long-standing ethics policy, editors and reviewers don't accept gifts or free trips from automakers. The Editorial department is independent of Cars.com's advertising, sales and sponsored content departments.
Source: Read Full Article