VW delivers 17 Virtus sedans at the car's launch event in my city
A close friend of mine, who has been a happy VW Polo owner for the last 8 years, is awaiting delivery of his Virtus GT Plus variant in blue.
BHPian Osteon206 recently shared this with other enthusiasts.
My wife and I attended the Virtus launch event in Mysore. It was organised at Mysuru Union. They even delivered the first 17 cars at the venue. Sharing pics taken at the venue.
Initially, they had placed a white and a grey car covered with the satin veil, but the MD of VW Mysore (KPR cars) insisted on getting one of the wild cherry red cars to the podium, much appreciated – considering we own a wild cherry red Taigun.
Most of the cars were top-end models with a mix of 1.0L and GT models. The most common colour at the event was white followed by grey and silver. There were three reds as well, but only 1 blue. Didn't spot any in the Curcuma yellow.
IMO, the red and blue looks great in the GT variant with the black roof. For the 1.0L, we liked the silver.
A close friend has bought the blue in GT plus variant, due for delivery on 27th June, waiting for that – he has been a happy Polo owner for 8 years, want to see what he thinks of this MQB0IN platform VW.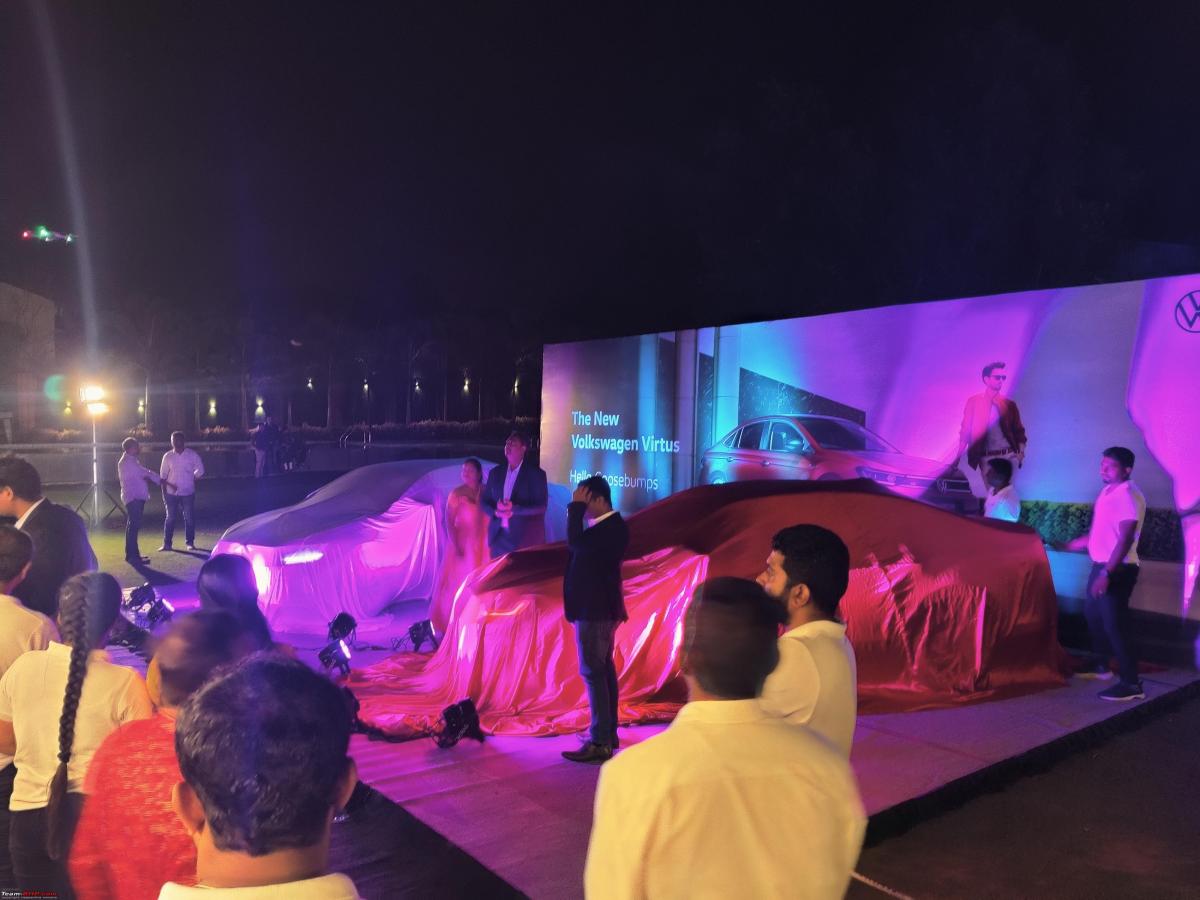 Check out BHPian comments for more insights and information.
Source: Read Full Article