The 7 Wackiest Air Fresheners for Your Car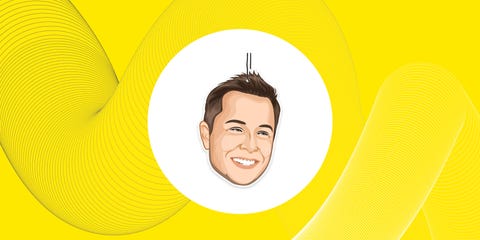 If you're one of those people who keeps eight unwrapped Little Trees air fresheners around your rearview mirror, it might be time for something new. Something … pleasant, fragrant, and enjoyable, right? You want a scent that will make guest riders inhale deeply, savoring every wisp of that aroma.
Wrong.
Here at the Gear Team, we recommend you buy an air freshener that smells like Bigfoot. Or a squirrel in underpants. In addition to their varying smells, these strange air fresheners can be a great conversation starter, spark a smile in traffic, and work as a hilarious gift.
So throw out those old, dull-scented trees dangling in your ride and replace them with one of these wacky air fresheners we hand-selected from Amazon. Your nose will thank you! (We hope.)
The 7 Most Powerful Car Air Fresheners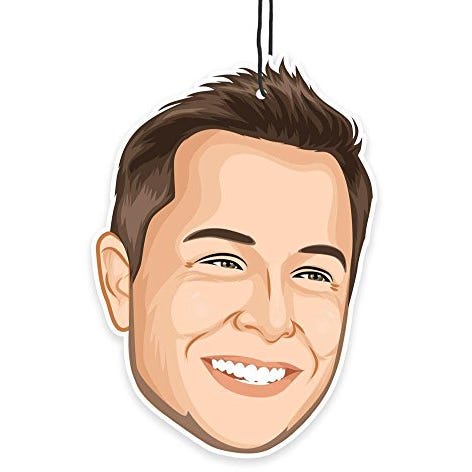 Careful, this air freshener might inspire you to build a rocket. The scent is described as "high notes of vegan leather, and low notes of rocket fuel." Bonus points if you drive a Tesla.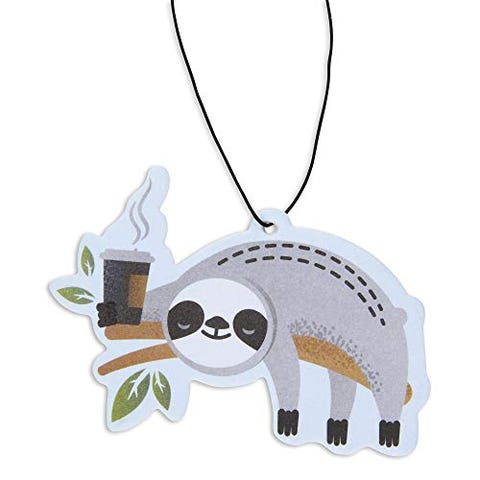 Here's a sleepy sloth you can relate to on those early-morning commutes. This three-pack comes with scents of jasmine, ocean breeze, and passion fruit, and the smell lasts for weeks. Just don't mimic the sloth and fall asleep at the wheel.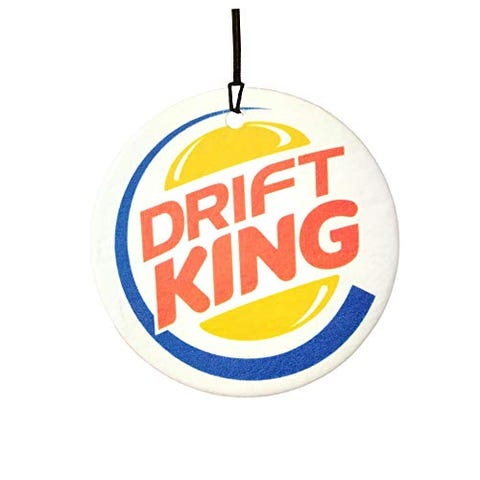 Slide through the drive-thru in style with this scented Drift King air freshener. Sadly, it doesn't smell like a Whopper with a side of reverse entry. You can choose from 15 different scents ranging from lilac to lemon—make sure to read the Amazon description closely!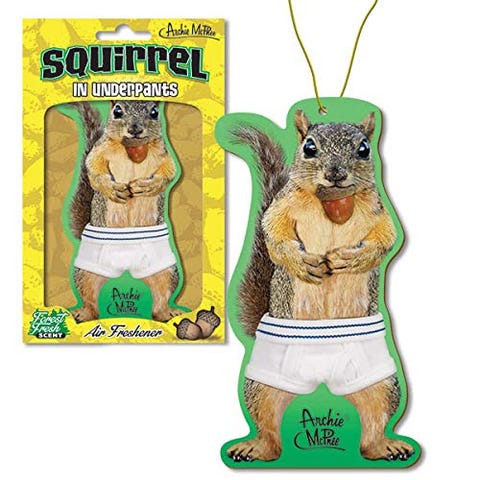 This one will surely get a laugh out of your fellow riders. The scent is labeled as Forest Fresh, and reviews say it's a strong pine aroma. Let's just be glad it doesn't smell like nuts of any kind. Thank you, mini-briefs.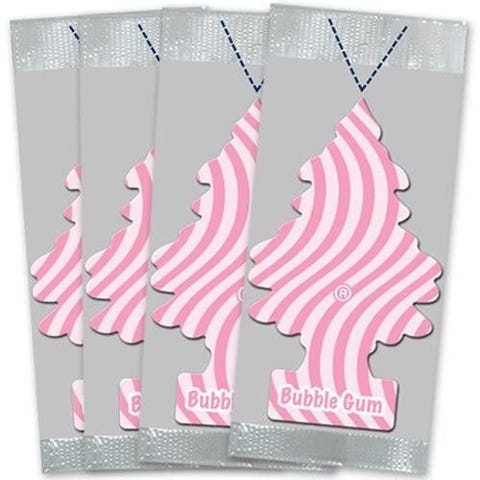 Nothing brings back your childhood and that third-grade crush like the smell of sweet bubblegum. These Little Trees come in a pack of six, and reviews say the scent is absolutely spot on.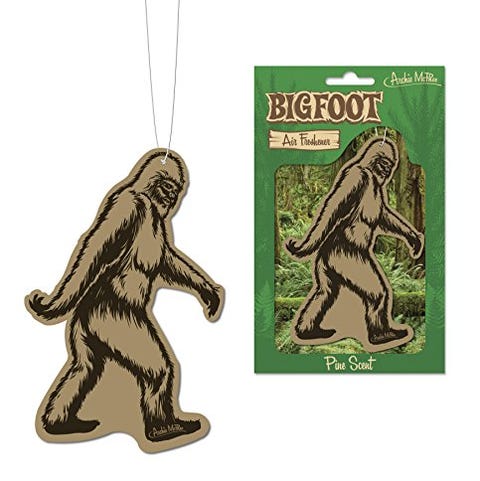 Thankfully, this air freshener only looks like Bigfoot. You can enjoy the pine musk scent rather than the expected stinky feet and hairy back sweat aroma. Perfect for a hilarious gift.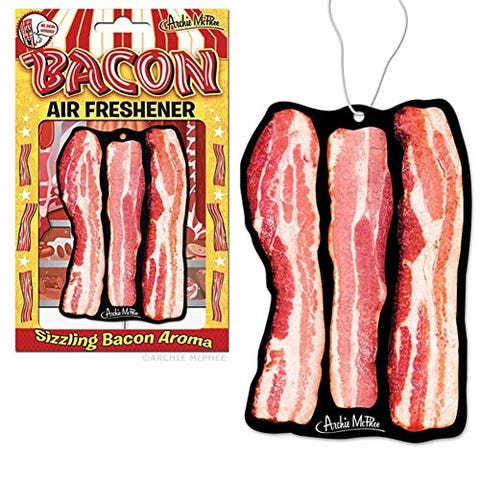 Unlike a few air fresheners on this list, what you see is what you smell: bacon. This is a fantastic gag gift or stocking stuffer, but you'd have to be a true meat lover to enjoy it for yourself.
Source: Read Full Article