The 2022 McLaren 765LT Is 755 hp of Fury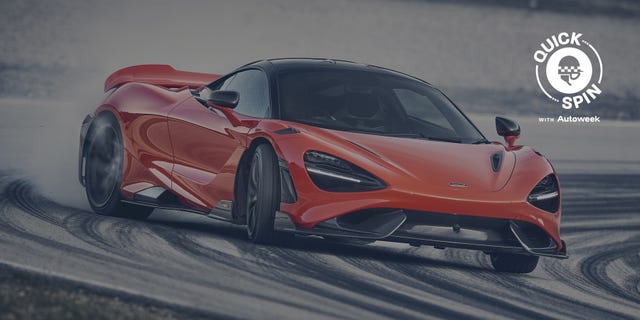 The McLaren 720S is fantastic. It's a 710-hp aerodynamic wonder car that looks as futuristic as it does elegant. Well, the team at McLaren didn't stop with the 720S, and cranked up its 4.0-liter turbocharged V8's power, stretched the body, and changed the name.
The 765LT's name pays homage to the legendary McLaren F1 GTR "long tail" race cars. While it's designed for public roads, the combination of creative aerodynamic solutions and the brutal V8's power would make it all kinds of fun on a track.
On this episode of Quick Spin, West Coast Editor Mark Vaughn hops behind the wheel of a 2022 McLaren 765LT and takes you along for a live drive review. Vaughn walks you around the car, highlights some of its exterior features, and discusses its track-focused interior. Expanding on these segments, Vaughn chats with host Wesley Wren about the McLaren and what makes it special, as well as its competition.
Tune in below, on Apple Podcasts, Spotify, Stitcher, or wherever podcasts are played.
Source: Read Full Article