Replaced my old Etios Liva with a new VW Polo: Initial impressions
It's certainly not the most practical hatchback out there, but heck, does it put a grin on my face!
BHPian velocirpator recently shared this with other enthusiasts.
Ever since I bought my first hatchback (an Indica 2000 – remember that one?) over 22 years ago, I've always been sold on the idea of a zippy two-box car. Humble as the specs were on that little Tata car, I have the fondest memories of attempting handbrake drifts in it on Palm Beach Road, just outside of Mumbai. Of course, I'd never think of hooning a car on public roads today, but heck – those were younger, different days.
Cut to more recent times, when we've moved to being a two-car family where we've always had an SUV (an XUV5OO W11 Automatic) and a hatchback (a Toyota Etios Liva GD). We bought the Etios in 2012, and it served us splendidly for a decade – not a squeak, or any mechanical/electrical failures whatsoever. A testament to Toyota's legendary reliability. But being based in Gurgaon, we were faced with the prospect of having to sell it due to the 10-year diesel vehicle rule.
Which is when – after not too much of a search – I zeroed in on the Volkswagen Polo GT TSi. It was a no-brainer really. With hot hatches sadly not being a category of vehicle that manufacturers are focusing on these days (thanks to the obsession with Mini SUVs and Crossovers,) there are virtually no hot hatches to choose from. I've personally always been drawn to the reliability and heft of German engineering (and the understated sensibility of European design,) which is why I didn't really consider the Hyundai i20 N Line. And there is nothing else comparable in the sub 15L range.
It's been about three weeks with the GT TSi, and I'm smitten. It's just such a fun car to drive, with its responsive steering, tight handling, and that sweet 109bhp/175Nm powerplant. I'm using all my restraints to not push that engine, keeping it within the reasonable speed and rev limits during the initial 1,000Km run-in. Can barely wait to take it for a long, twisty drive and notch it into sport mode.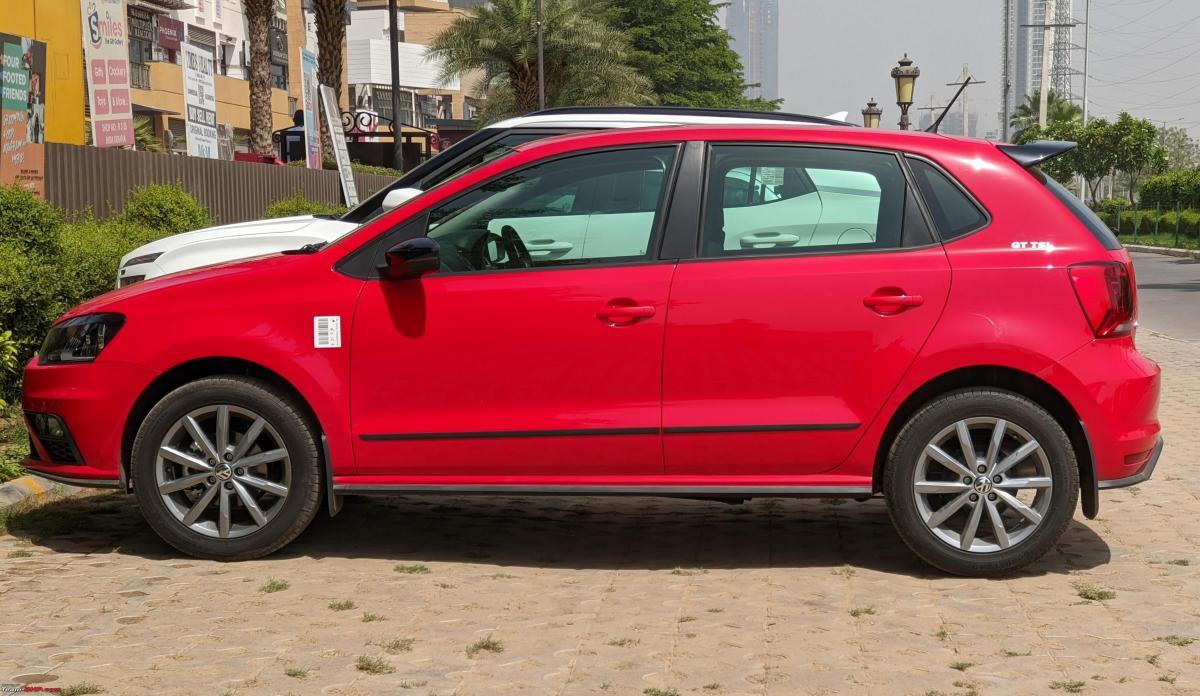 It's certainly not the most practical hatchback out there, but heck does it put a grin on the face! And never mind the rear legroom because, face it, it's a two-person car for all practical purposes. The driver interface – the dashboard, infotainment etc – is nowhere as appealing as almost every recently-launched car, but then this is a decade-old design that isn't likely to appeal to many. I'm especially fond of the analog vibe though – those solid headlight switches and clean speedo and tacho dials. It gels with the personality of the car: one that means business and is built to deliver a pure driving experience. Leave those large infotainment screens, animated transitions, and multi-hue cabin lighting options for the easily distracted among us.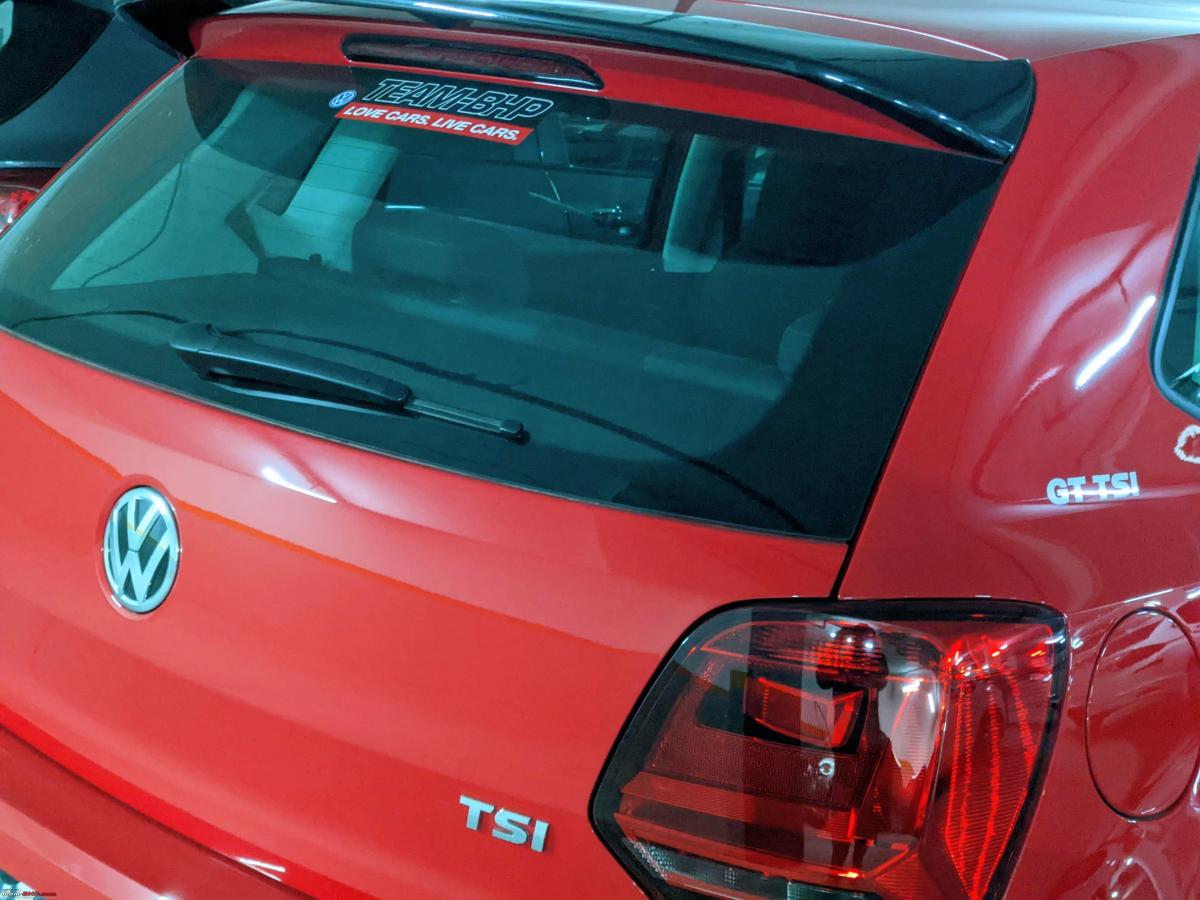 But great driving experience aside, I do have a few niggling peeves. First, why do car companies choose to provide feeble single-tone horns in a vehicle that's premium in its segment? Such a shame – it almost makes a mockery of what the rest of the vehicle is capable of! Then there's the headlights: the stock bulbs for the high-beam are just barely adequate and could have been so much better with a higher lumen rating. I mean, why cut such silly corners that mute what could otherwise be a fantastic package. These two things needed changing, tout suite. It's another matter though that it's so difficult to source the official two-tone horn from VW – it's one of the first things I placed an order for after taking the delivery of the car, and now several weeks later, there's still no word from the dealer on when it'll be available. Speaking of the dealership experience at Frontier Cars MG Road Gurgaon, it was perfunctory at best: nothing especially memorable and quite transactional. I'm only hoping that the after-sales service, when it does kick in after the warranty, is decent. Haven't heard very good things about the VW after sales in Gurgaon. I'll cross that bridge when I come to it.
Much has been said about the current GT TSi's differences from its predecessor – the smaller capacity engine and the torque converter gearbox that replaced VW's legendary DSG gearbox – but the DNA of this legendary little car remains unaffected.
Bottom line: the current Volkswagen Polo GT TSi remains a brilliant little car if you love driving a car that begs to be driven.
P.S: The Team-BHP sticker worked perfectly to cover that unsightly dealership contact details sticker on the rear windshield, and matches the car's Flash Red almost perfectly!
Check out BHPian comments for more insights and information.
Source: Read Full Article