My Maruti Ertiga clocks 2.32 lakh km: 9 years of trouble-free ownership
The AC compressor still works as good as it did on day one. The refrigerant has not been topped up even once.
BHPian paragsachania recently shared this with other enthusiasts.
9 Years and 232,000 km
The faithful companion completed 9 years of trouble-free ownership in the month of October. 2022 had been extremely hectic on the professional front hence the Ertiga clocked barely 16,000 km. Due to this, the outstation trips were very minimal for my standards:
March – Belur & Chikmagalur ~600 km
April – Aurangabad & Shirdi ~2300 km
May – Belur & Sakleshpur ~600 km
July – Konkan (Ganapatipule & Malvan) ~1800 km
October – Dandeli ~1200 km
Hence, barely 6500 km of highway runs with the rest 10,000 km purely within the city and primarily for school drop and pick-up duties. Thanks to the Baleno that replaced the WagonR, I drove around that car for 5000 km in 3 months too, including one highway run with 5 of us family members with parents.
In terms of service, there were just 2 visits to the workshops for the following:
2 engine mounts including the hydraulic one were replaced in April at 220,000 km. This was done at Surakshaa Car Care (ASC)
Steering rack was replaced at 228,000 km at Swastikaa Auto Centers (FNG) as it had started to make noise while passing on rough sections and had pretty much lived its life (170,000 km) since at 57,000 km on the odo the stock rack was replaced under extended warranty and that was the only warranty replacement this car had seen
Engine oil was replaced and the intercooler was cleaned during the same visit too
Issues that the car currently has and I intend to fix sooner:
Caliper pins have gone dry and are begging for grease and making noise over rough surfaces
The speedometer needle upon braking has started to show signs of jittery shakes when speeds get reduced. Haven't really noticed this carefully while accelerating. Will have to check the speed sensor if this is at fault
Battery was last replaced in July 2017 and upon cranking, the DRLs go off for a second clearly indicating that it's time to replace the battery soon
A very important and proactive replacement is due soon – Timing chain since the first replacement happened at 120,000 km. Even if it has shown no signs of unusual noise as a result of slackness, I would like to get this replaced around 240,000 km.
Components that continue to perform without any complaints:
The brake rotors are stock even at 232,000 km and during my visit to ASC when I replaced the engine mounts, they inspected and confirmed that they have a lot of life to live
The alternator hasn't shown a single sign of weakness so far
The AC compressor too chills as good as day one, not even once the refrigerant has been topped up
Injectors have never been cleaned nor could I have a reason to do so
Turbocharger continues to deliver the output without much ado
Drives planned in upcoming weeks/months:
I am more than sure that there will certainly be many of them happening in the near future (few impromptu as well) which will add at least 10-15k km in the next 6 months alone. I have promised myself and the Ertiga that 2022 end and 2023 will be all about driving more; fingers crossed!
To wrap up this update, here are some images that depict the year that it was with whatever drives the Ertiga could take-up in 2022:
At our Chikmagalur home, daughter poses with her second home through which she had travelled by road for lakhs of Km by now.
In 2022, even weekends weren't guaranteed due to critical work on the professional front so we decided to visit a resort at the foothills of Nandi Hills for an overnighter. A distance less than my office commute:
This happened when we had driven to Aurangabad to pick up our parents and did a dash to Shirdi on one of the days and returned to Aurangabad after darshan:
Unusual pic for my Ertiga but with parents in tow and the need to use the 3rd row for my daughter for the return journey of 1000 km, I picked up this luggage carrier for the roof for temporary needs. Since I didn't want to spend on anything fancy, I decided to go for the most basic one:
The return journey with the loaded rack was a first-time experience along with 5 of us. I was apprehensive about the initial 150-odd km and would keep checking if the luggage or the carrier were in place after every toll booth. I had used heavy-duty nylon zip ties to secure the luggage before wrapping it up with a large plastic cover anticipating rain. Thankfully, the journey was fantastic and my daughter could have the 3rd row all for herself. The car also behaved very well without throwing any tantrums, especially when cutting between traffic at highway speeds.
In June, I ordered quite a lot of these parts from Boodmo with the intent of replacing them during my free time. I must admit, they still lie inside a carton box and I haven't got time for the DIY at all: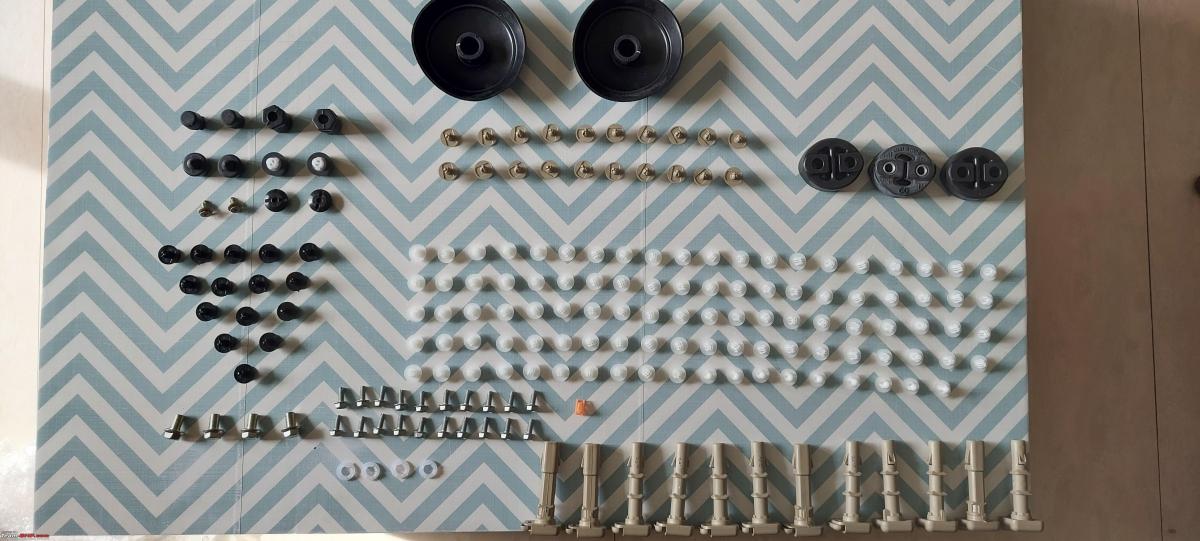 Then comes July and we finally managed to drive to the Konkan coast for the much-needed monsoon drive, the first time after Covid wave had started: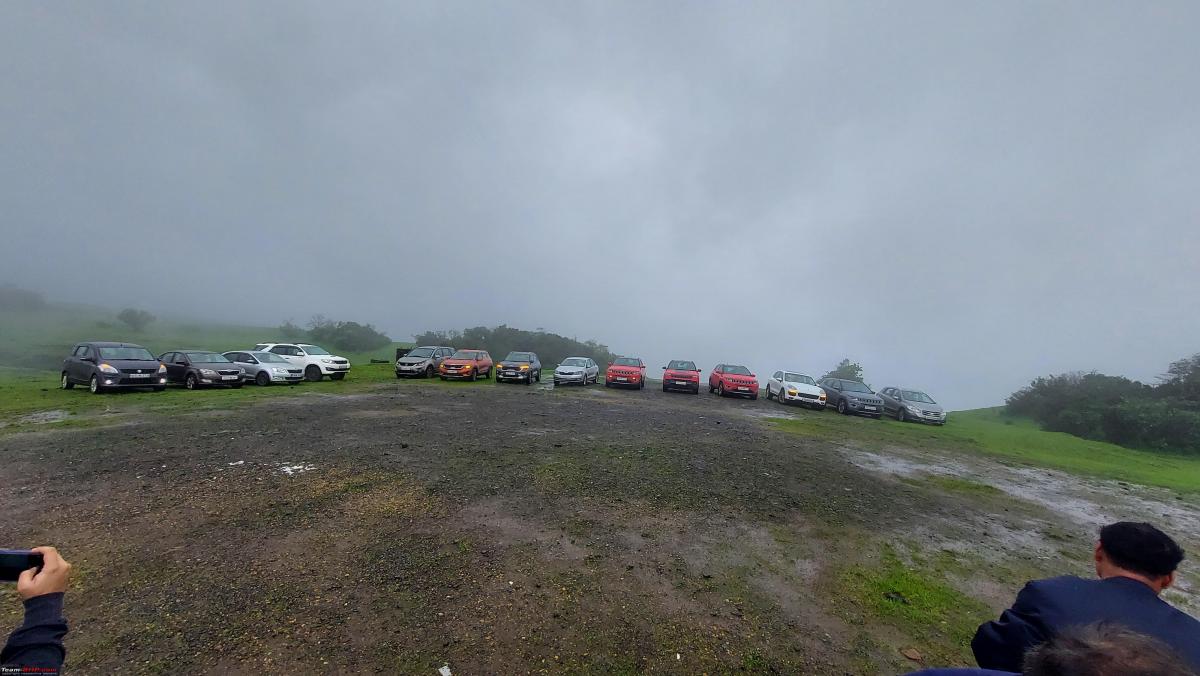 Return from monsoon drives means a mandatory visit for a pressure wash:
July also saw welcoming of a new car, the Baleno Alpha AGS that replaced our faithful WagonR:
I was bored of the dashcam in Ertiga which I had purchased in 2013. The Transcend DP 200 was flawless but the plan was to upgrade it with 70MAI A800S 4K dual dashcam for the Ertiga and move the Transcend to the Baleno:
After installing the 70MAI A800S in the Ertiga: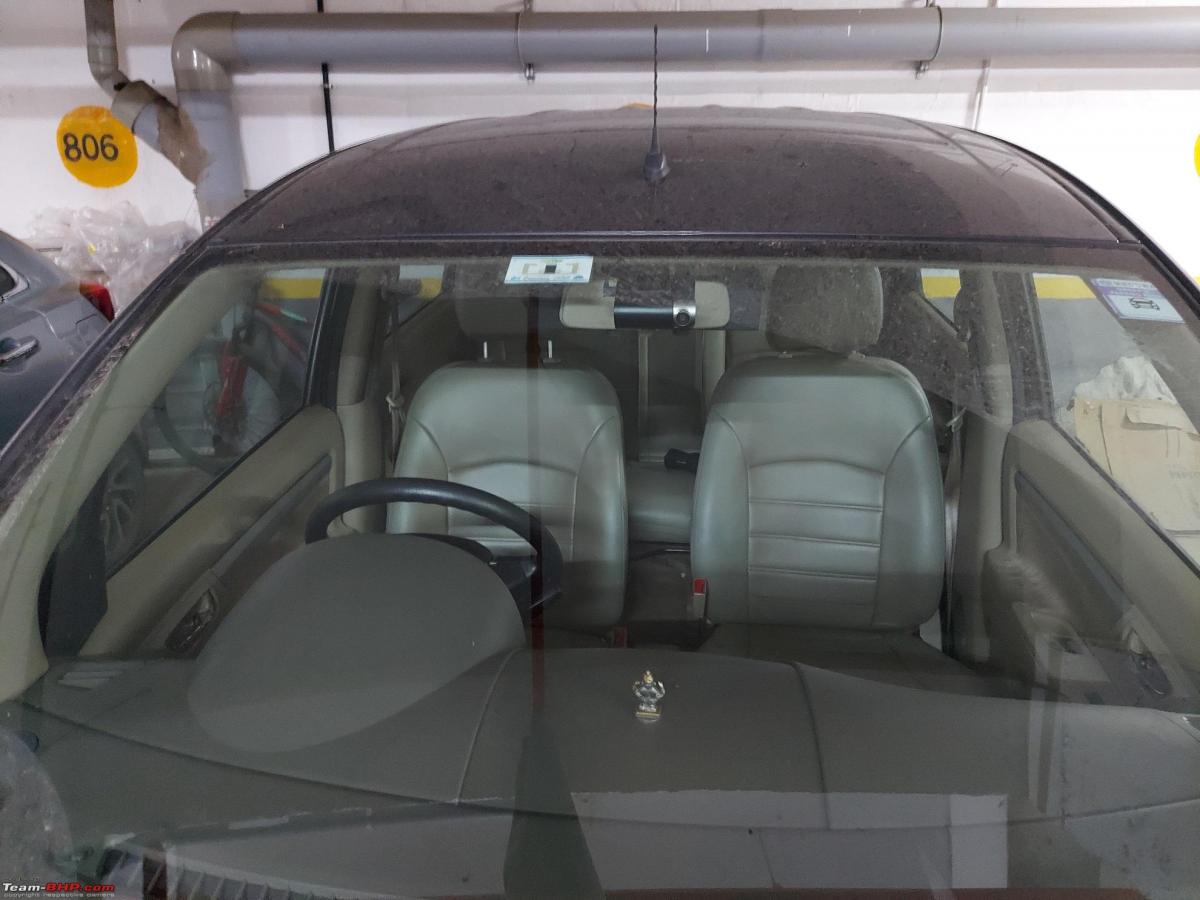 Baleno got the good old 9-year-old Transcend DP200: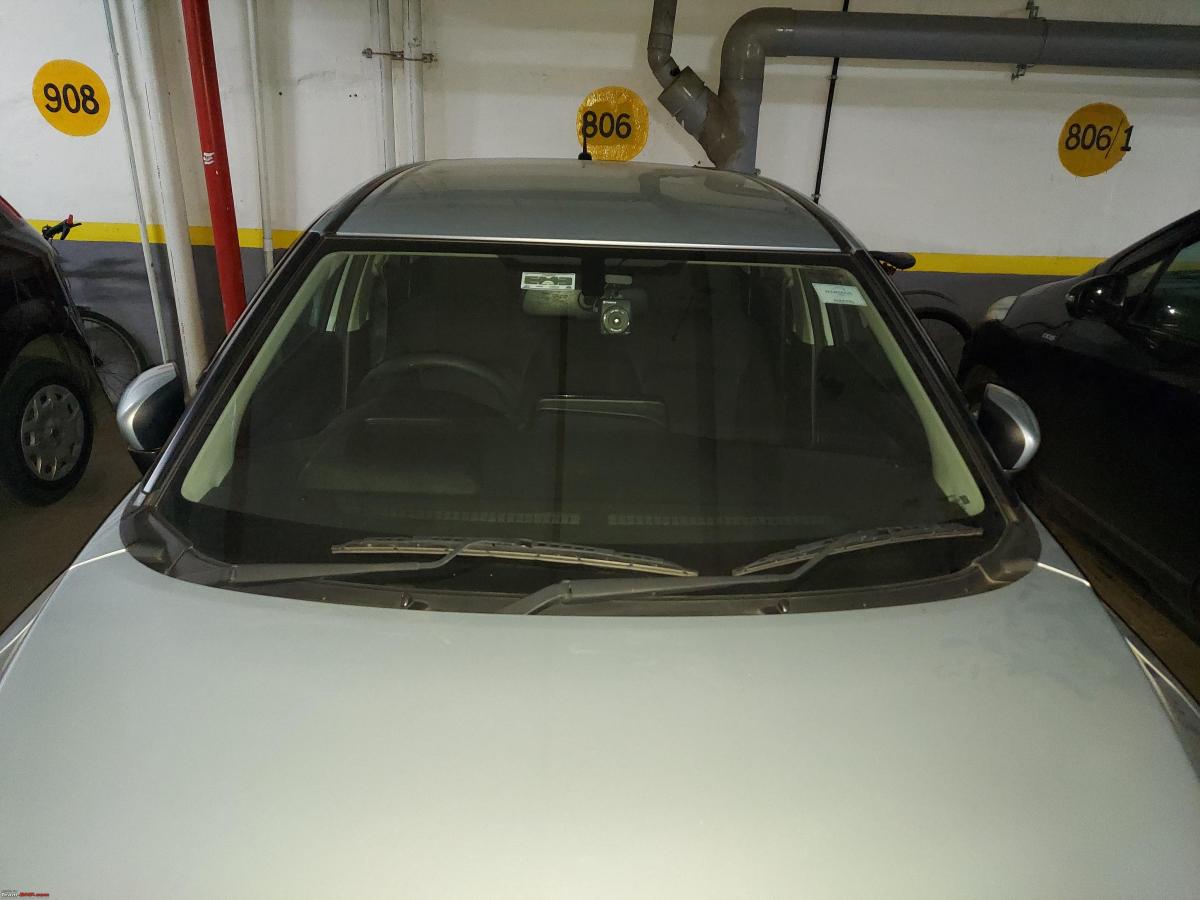 One the few things that was different in 2022 were the impromptu drives on weekends to nearby locations, thanks to few friends at the apartment who would invite us for these short rides.
After along gap, I thoroughly enjoyed riding the Kawasaki Versys 650 on the Hyderabad highway, giving me a chance to reminisce my riding days: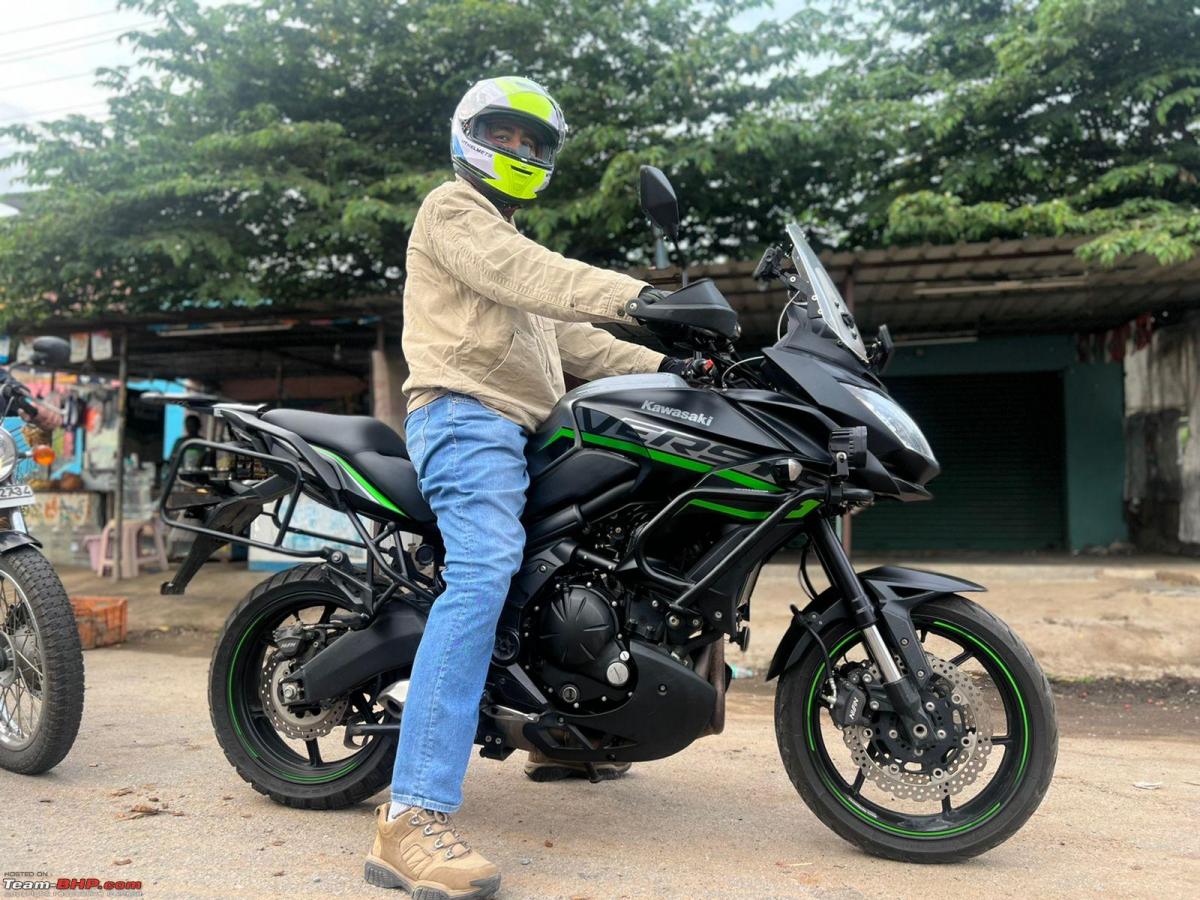 The time of the year when you return the favor to your faithful companions:
A cancelled family drive in June & July (thanks to my own professional commitments) transpired into something solid in October when 3 families drove to Dandeli. This was the only pic of the car taken during refueling at MRPL station at Hubli on our return leg:
Month of December has been courteous and hence yesterday I spent some time cleaning the complete exteriors, fixing small little streaks/scratches with rubbing compound and waxing the car by myself. After a pressure wash at a nearby service center, I return back home and use my sprayer can to wipe all the surfaces clean.
I used the rubbing compound to fix small scratches accumulated over all these years of driving.
Followed by the application of wax polish.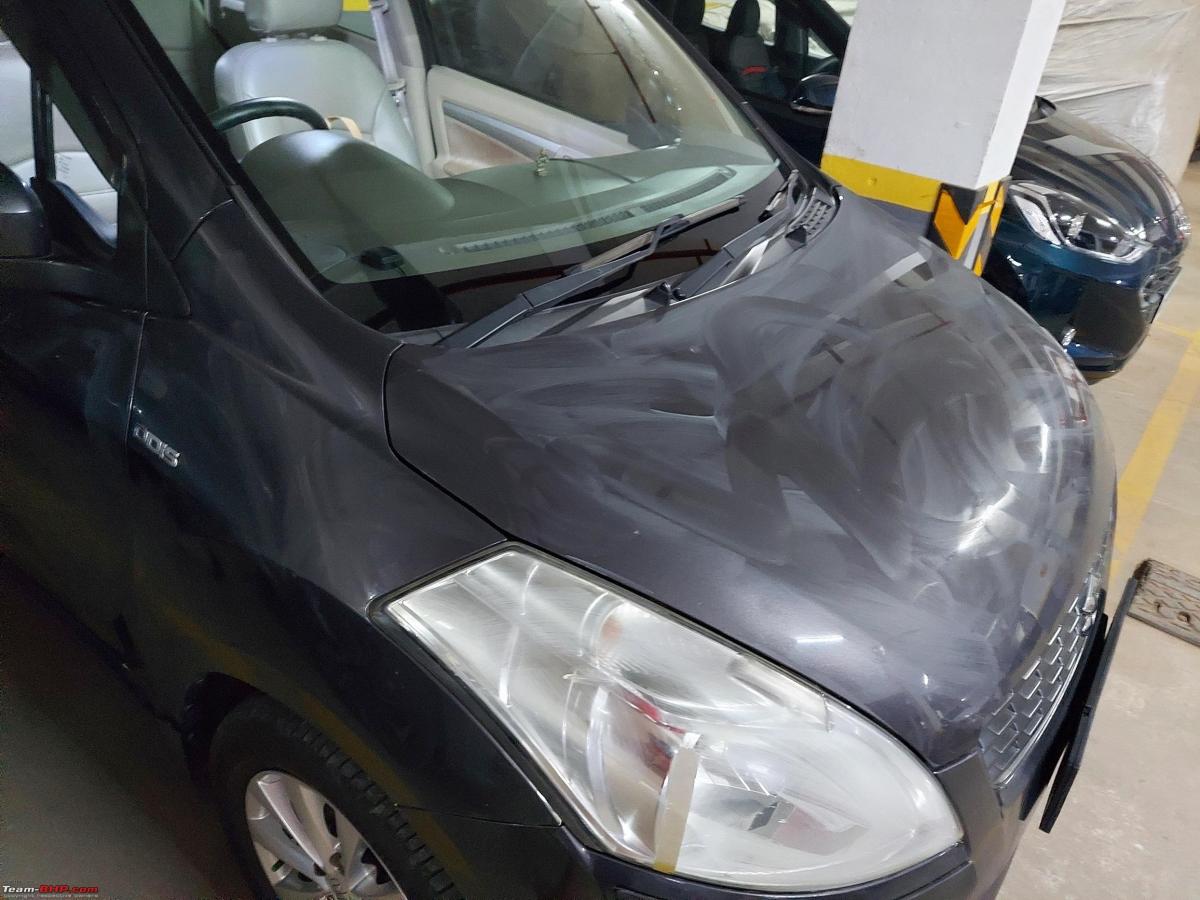 And the result that the efforts yielded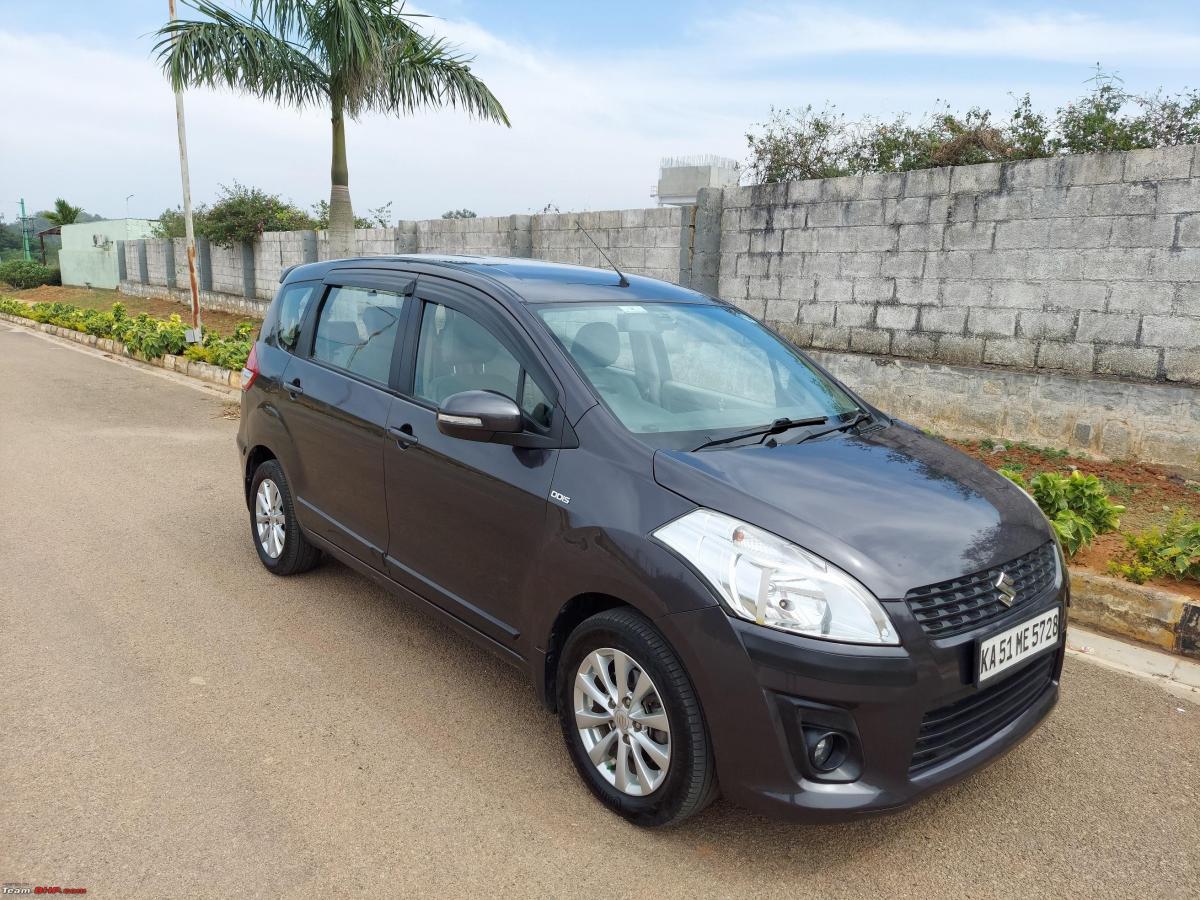 The dent on the front right fender has been there for 5+ years as a result of a Santro that T-boned at slow speeds driven by a learner driver.
Few more images of the exteriors.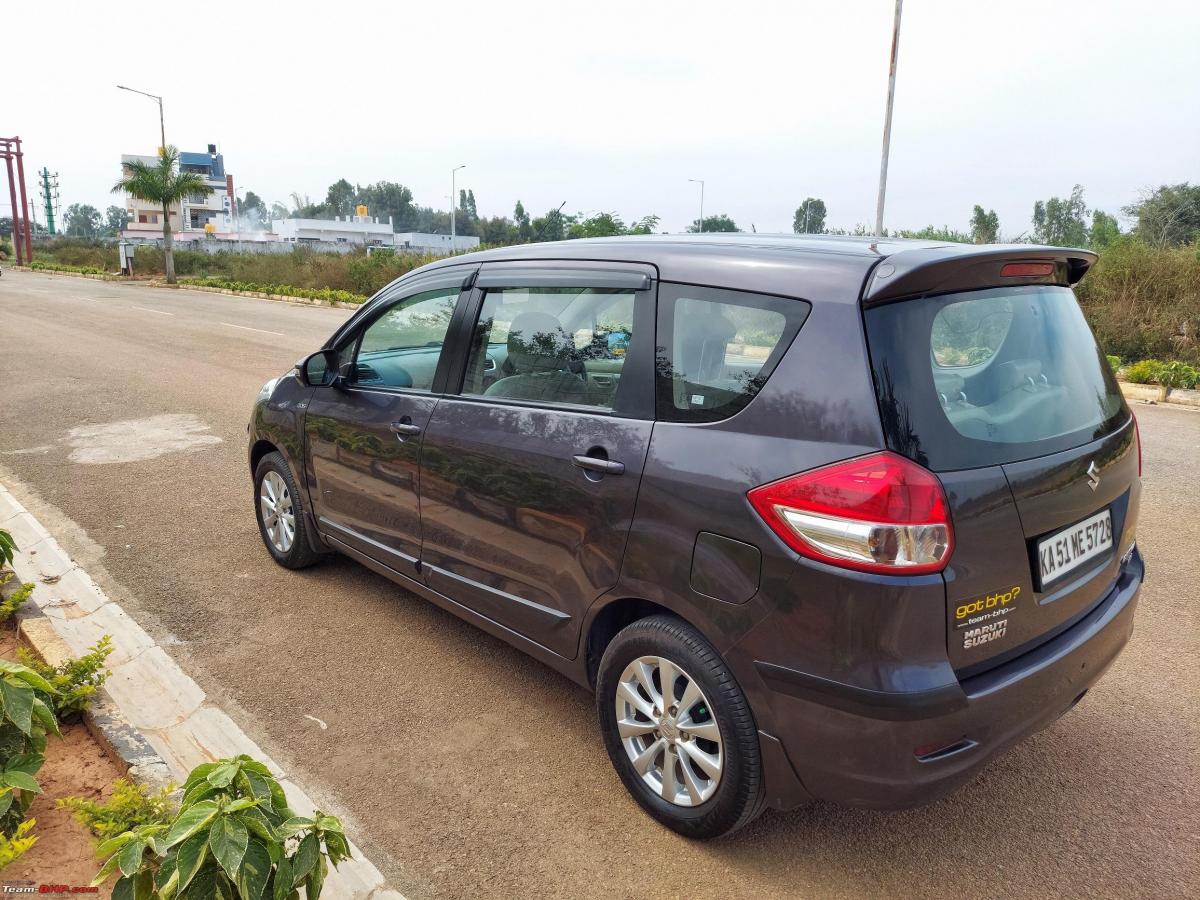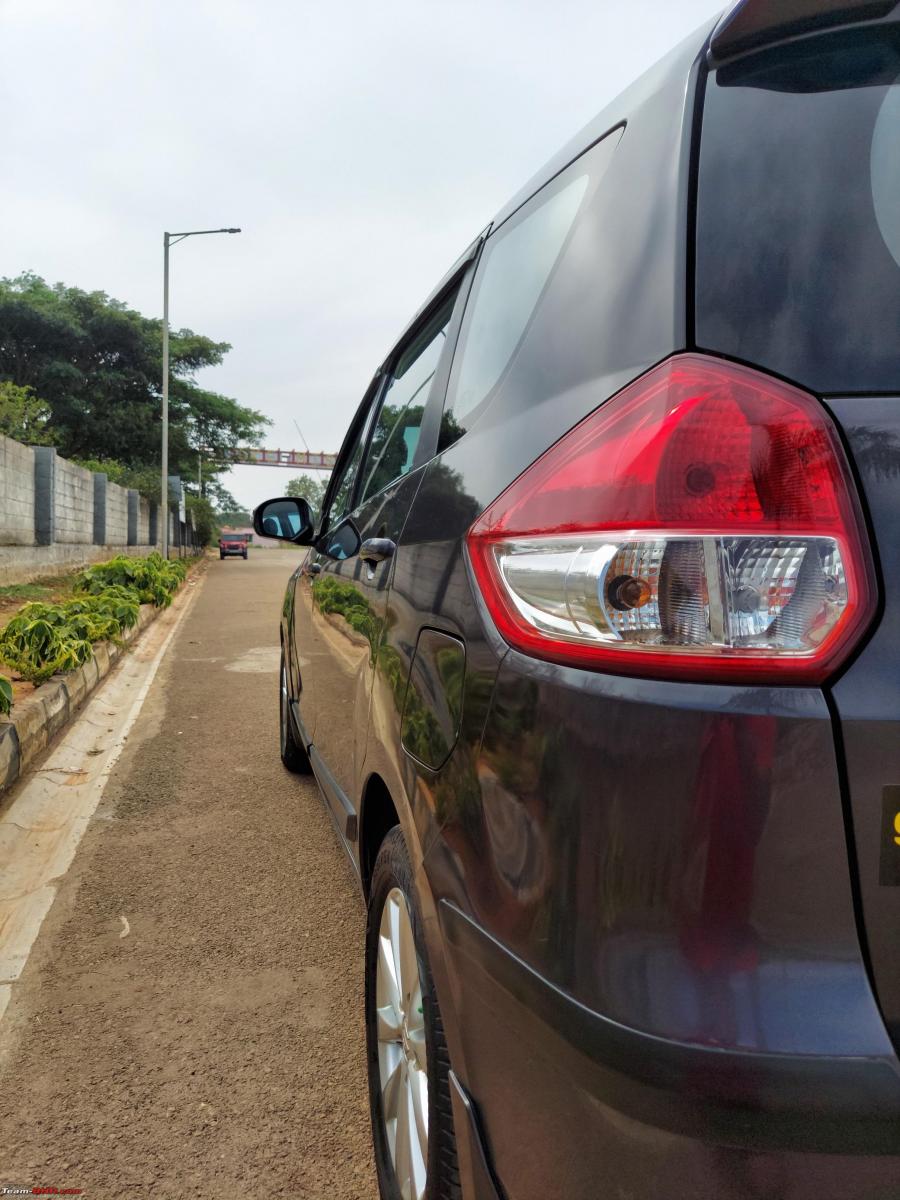 The odometer reading captured 2 weeks before. As of now, This should be around 232,500 km: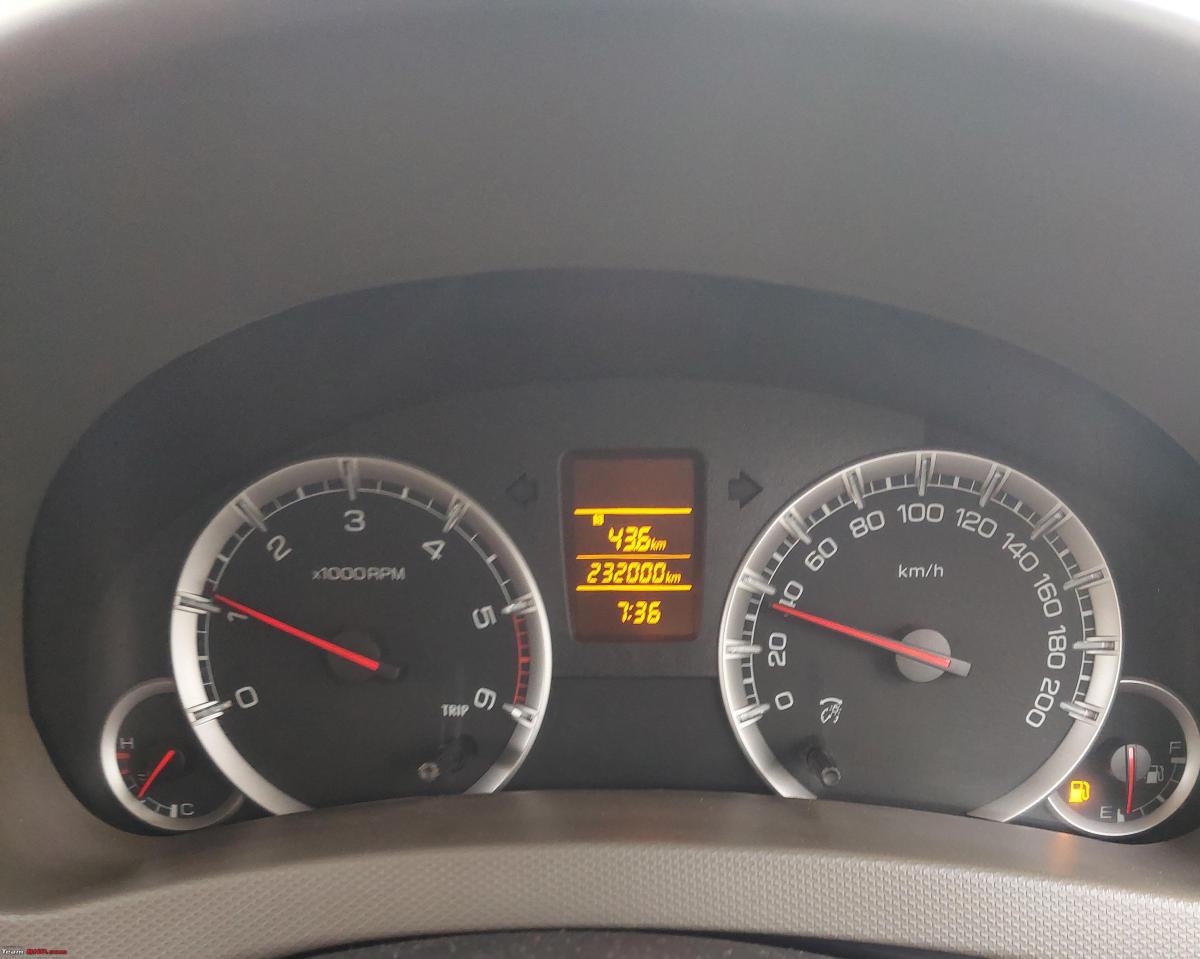 Incidentally, I realised that I had published the ownership report of the Ertiga almost exactly 9 years back in Dec 2013 and couldn't help but have these 2 images compared side by side:
Check out BHPian comments for more insights and information.
Source: Read Full Article