My 2022 XL6 gets an aftermarket 7th seat & other updates after 1500 km
Between the Kia Carens & the new XL6, I would recommend the Maruti MPV.
BHPian achintatri recently shared this with other enthusiasts.
2022 XL6 Update after 1500 km of ownership
Also, the average from the last fuel refill to the latest came out to be 7.75 km/l (The car clocked 287 km in 37-litres of fuel) between two low fuel indications. Took the car to the workshop and they claimed to have cleaned up the air filter and told me to check the average this time.
SA suggests a different method e.g. driving a car till 50 km and checking how much fuel the car now takes to fill the complete tank. However, I told them that it doesn't matter since even if 10 km/L avg. is claimed in the city (stop and go traffic), it should have clocked 370 km in 37L of fuel rather than only 287 km.
I have decided to keep a track of the average till 5000 km now when I will send the car for second due service.
Android Auto
In case someone is still looking between Carens and XL6, I would still suggest XL6 just because of the reliable engine and gearbox combo. If you are OK with adjusting your driving behaviour to counter the Carens DCT petrol heating issues and rely on your extended warranty for any hiccups in the future, Carens is a better deal.
So for Carens, you get a better, actually much better drivability (performance) at the same average but with a little peace of mind as compared to XL6 where you get much more peace of mind but with mediocre performance.
On a majority of driving on highways say 90%, XL6 will beat any car of its class on average on any given day.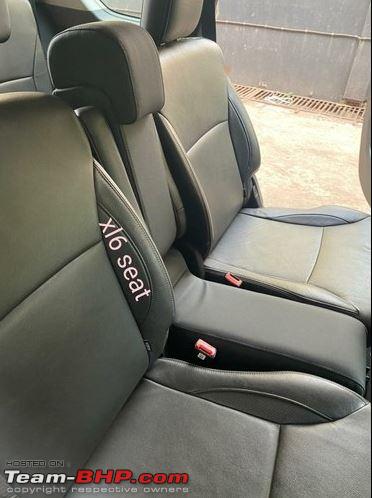 Check out BHPian comments for more insights and information.
Source: Read Full Article