Mercedes C-Class vs BMW 3-Series vs Audi A4 vs others
Lots of good choices for sure in this segment now! And every car brings something unique to the table.
Mercedes C-Class
What you'll like:
Stunning looks & design . Matched to solid build quality too
Premium quality interiors, supportive seats, filled with technology
Useable rear seat, with better legroom than before
Wide range of engines; powerful 265-hp C300d for enthusiasts, workhorse C220d and a C200 for sedate drivers
Smooth & competent 9-speed AT gearbox
Well-damped suspension offers mature ride quality
Fun to drive (with the right engine)! Communicative chassis & excellent high-speed manners
The C220d (especially) & C200k are reasonably fuel-efficient for the segment
Equipment such as seat kinetics, latest-gen MBUX, panoramic sunroof, memory seats, electric steering adjustment…
Top notch safety kit, runflat tyres, powerful brakes & a suite of electronic aids to keep you safe
What you won't:
C200 petrol's 1.5L drivetrain feels just about adequate. Best for chauffeured use or for calm owners
There is no bigger or more powerful petrol engine option (like the C300d)
Rs 55 – 61 lakh ex-showroom pricing is stiff! We find it overpriced
Boot space (already at a premium) is drastically impacted by the spare wheel on the floor
Better as a 4-adult seater than 5
BMW's 330i is the more fun-to-drive petrol sedan
IMHO, the faux leather seats just don't cut it at this price point (3-Series gives real leather). No ventilated seats either
Styling is more of an evolution than a revolution. Also, looks very similar to other sedans in the Mercedes range
While it's not unusual for premium sedans, you need to be careful on bad bumps. This car with 4 people and luggage bottomed out a few times during our Mussoorie drive
Link to Official Review
BMW 3 Series
What you'll like:
Just the right size for a luxury sedan for India
Punchy rev-happy engine & well-tuned gearbox deliver superb performance
Great combination of ride and handling; just how a 3 Series should be
Big step up in interior quality & design (from the F30)
Loaded with tech, new style speedometer & more. iDrive 7 is nice to use
What you won't:
Sad boot space with the spare wheel underneath
Features like keyless entry, HUD, Adaptive LEDs are expected at this price
Rs. 47 – 53 lakh price is stiff, although fat dealer discounts are available
Fake engine noise piped in; tad too fake for our taste
Link to official review
Audi A4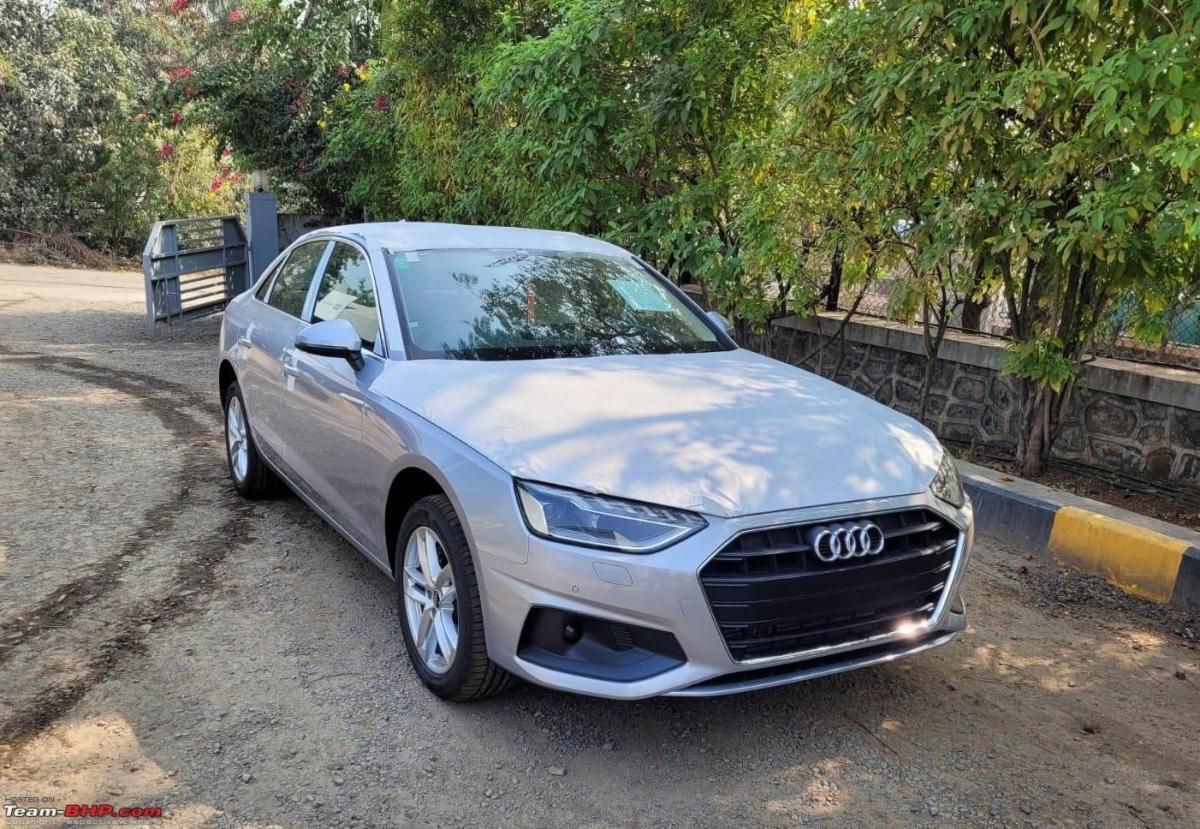 Link to BHPian sauravpat's Ownership Review
Volvo S60
What you'll like:
Astonishingly handsome styling! The Volvo S60 looks absolutely fabulous
Solid build quality is very satisfying
Sweet-looking cabin that's loaded to the gills with features. Has sufficient room too
Spectacular Harman Kardon sound system. Easily the best ICE in the segment
Smooth & peppy 2.0L turbo-petrol engine mated to a competent 8-speed AT
Sorted ride & handling. The S60's high speed stability is excellent too
Euro NCAP's 5-star safety rating & loads of tech like adaptive cruise control, pilot assist, lane-keeping aid, collision mitigation support (front) etc.
Depth of engineering that is as good as the best from Germany
What you won't:
A FWD car in a segment where RWD is the norm
Power & torque figures are lower than the competition
No diesel engine on offer with the Volvo S60. Those with high running will look elsewhere
The rear seat is placed too low, under-thigh support is poor and the floor hump is too big
The S60 is missing some features like paddle shifters, 360-degree camera, cooled seats…
Volvo's thin dealer network in India
To many people, the Volvo brand doesn't have the badge cachet of the German marques
Not as exhilarating to drive as the BMW 330i which is the segment benchmark
Link to official review
BMW M340i xDrive
What you'll like:
Ferocious 6-cylinder turbo-petrol motor with 382 BHP on tap! Lives for 7,000 rpm
All-wheel-drive gives the BMW M340i leech-like grip & solid stability levels
Sporty, well-tuned exhaust note is addictive at high revs
The ZF 8-speed AT is the best gearbox in the segment. Fast & smooth
0 – 100 in 4.4 seconds with 4-door everyday practicality. Go touring with the family!
Lovely cabin, premium build, very supportive seats & a fab driving position
BMW's strong track record for reliability (among the luxury marques)
5-star NCAP rating, awesome brakes & a laundry list of safety equipment
What you won't:
Ride is much firmer than a regular 3-Series. Liveable, but you feel everything on the road
Sad boot space with a spare wheel
We don't like the radiator grille, same rim design (as the 330i) and gunmetal-coloured ORVMs
Rear floor hump is enormous! Car is better as a 4-seater than 5
Your fuel costs will be a lot higher than say, a 530d
Runflat tyres come with many compromises, wear out soon & are expensive to replace
We hate the all-digital instrument console. Also, the rev counter is weirdly inverted
Some irritants such as the lack of keyless entry (!!!), w-i-d-e 6 meter turning radius & annoying speed warnings
Link to official review.
Lexus ES
What you'll like:
Funky styling stands out from the crowd. Decently priced for a CBU too (imported as is from Japan)
Hybrid powertrain with good low-end torque and a butter-smooth CVT gearbox
Very good for city usage due to mileage and comfort offered
Loaded with kit (heated and ventilated front seats, 17-speaker sound system, heated and reclinable rear seats)
Lexus' track record of reliability & exemplary customer service
What you won't:
Weird front styling not to everyone's taste
Not as much fun to drive as its German competitors
CVT can get lazy & noisy with a heavy right foot
Unintuitive infotainment system with a touchpad that is poorly positioned for a right-hand drive vehicle
Tiny sales network. Period
Link to drive report.
Audi A6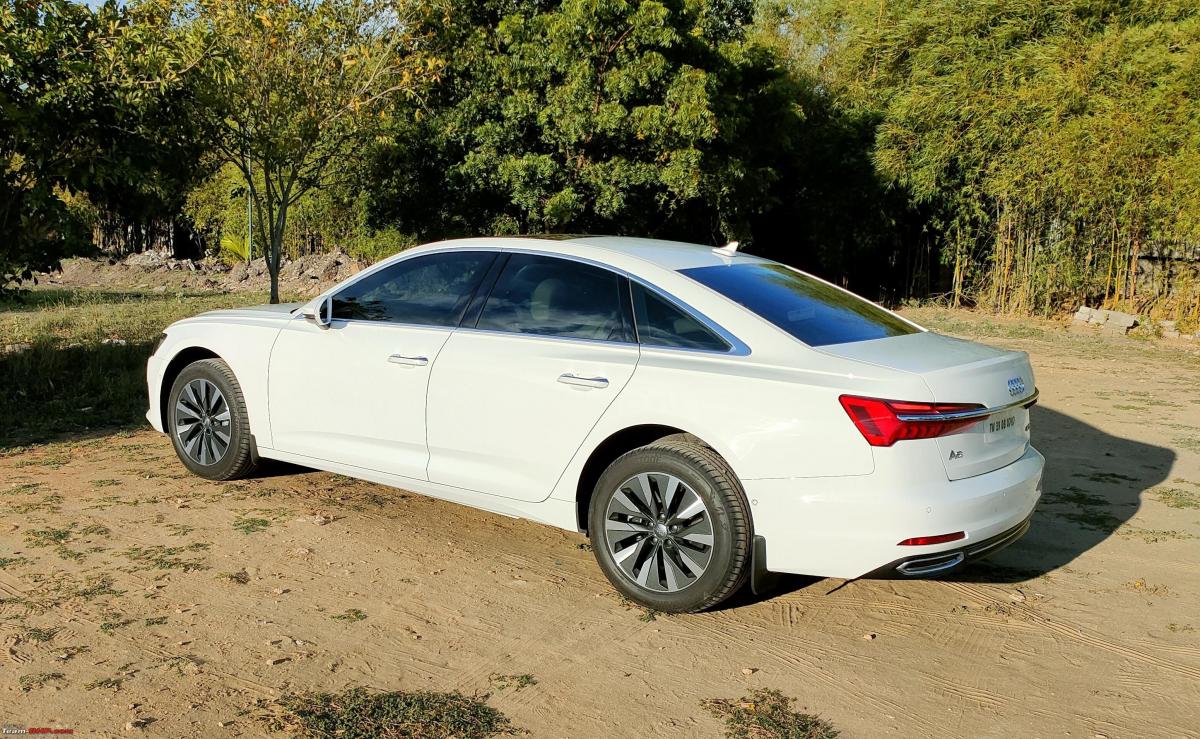 Link to BHPian hrk997's Ownership Review
Here's what GTO had to say on the matter:
Lots of good choices for sure in this segment now! And every car brings something unique to the table. My vote is simple:

Diesel = C300 AMG. Absolutely love what Mercedes has done with the new C-Class. The styling, interiors, it's more fun-to-drive, adults can now actually sit on the rear seat and that 9-speed gearbox.

Petrol = M340i for just 5 lakhs more than the C300. This car is a monster; more power than you'd ever need on Indian roads, leech-like grip and daily-driver usability.

If my running was a lot (2000+ km / month), I'd get the C300 as powerful diesels give you the best of both worlds (performance + efficiency). But my running isn't that high and I can live with 4 kmpl, hence it's the M340i for me.
Here's what BHPian karan561 had to say on the matter:
Wait a minute ! With almost 14 months of ownership of the M340i I have NEVER witnessed a 4 km/l figure. In Mumbai City, with mixed driving / mild traffic one can easily achieve anywhere between 6.5 to 9 km/l. In fact on highways when driven well it can achieve 14 – 15 km/l too.

Here are a few examples:

14 km/l on a 200 kms stretch achieved by a M340i owner in our group:

Another one of our group cars achieved 15.6 km/l over a 250km stretch:

Note: Its an M340i but has an Alpina cluster coded.

Note: Didn't mean to go off topic but that 4 kmpl figure can be misleading hence thought i'll contribute/clarify.
Read BHPian comments for more insights and information.
Source: Read Full Article