Life with a 15 year old Fiat Palio: A timing belt job, service & more
Got all the oils replaced, air, fuel & oil filters replaced, spark plugs & coolant changed as well. Service cost was 11k inclusive of labor.
BHPian TorqueTechie recently shared this with other enthusiasts.
Timing belt update and regular service – 58k kms
In mid Feb I noticed strange noise coming through from my car but thought that it may be nothing of major concern and will handle it when I give it for service which was due anyways. But within the next two days the noise had become unbearable and one morning I heard a very high grinding sort of noise. That is when I thought to park it and get it checked with Venkatesh. He came quickly, inspected and said that it is due to timing belt (or the bearing) which is causing the issue and not to drive the car until it is replaced. I immediately placed the order for a new timing belt kit on 99rpm.
It took almost 2 months for the kit to arrive (timing belt came in mid March while the bearing was backordered and it came on 10th April). Costed me ~11.5k for the entire kit. I immediately called up Venkatesh and he came to home and set about in fixing the timing belt first. I was not aware that it is a time consuming affair. It took him almost 2.5 hours to finish replacing it. Took it for a drive around the home to check if its good and then decided to drop the car off the next morning at his workshop for overall service.
Gave it to him today morning for service and got a call back by 5 that it is ready. Took it for a spin and car drives smoothly now. Got all the oils replaced, air, fuel & oil filters replaced, spark plugs & coolant changed as well. Service cost was 11k inclusive of labor.
Car is now at ~57000 kms, has new timing belt and < 1 year tires all around (front two replaced in Dec 2022). Next on my list is :
1. Car's FC has to be renewed by this month. I am planning to get it done next week. Contact of a good agent who can help with this would be great.
2. Replace rear wiper (was not available on 99rpm). Will have to order and get it fixed asap.
3. Car got swiped against a pillar when I moved extreme left while avoiding a startled running cow. Have to get the dent removed and get the door and the quarter panel painted. Not very urgent and I can live it for some more months though its an eyesore to look at what is otherwise a beautiful car.
Engine had a slight jerk (misfiring) during idle/driving at low speeds which Venkatesh had mentioned will go away after driving for few kms as there was water around the spark plugs (during wash). But the issue persisted even after driving ~30 kms. Asked him to take a look today morning. He cleaned up all spark plugs and then drove the car revving it hard for few kms post which car drives perfectly without issue.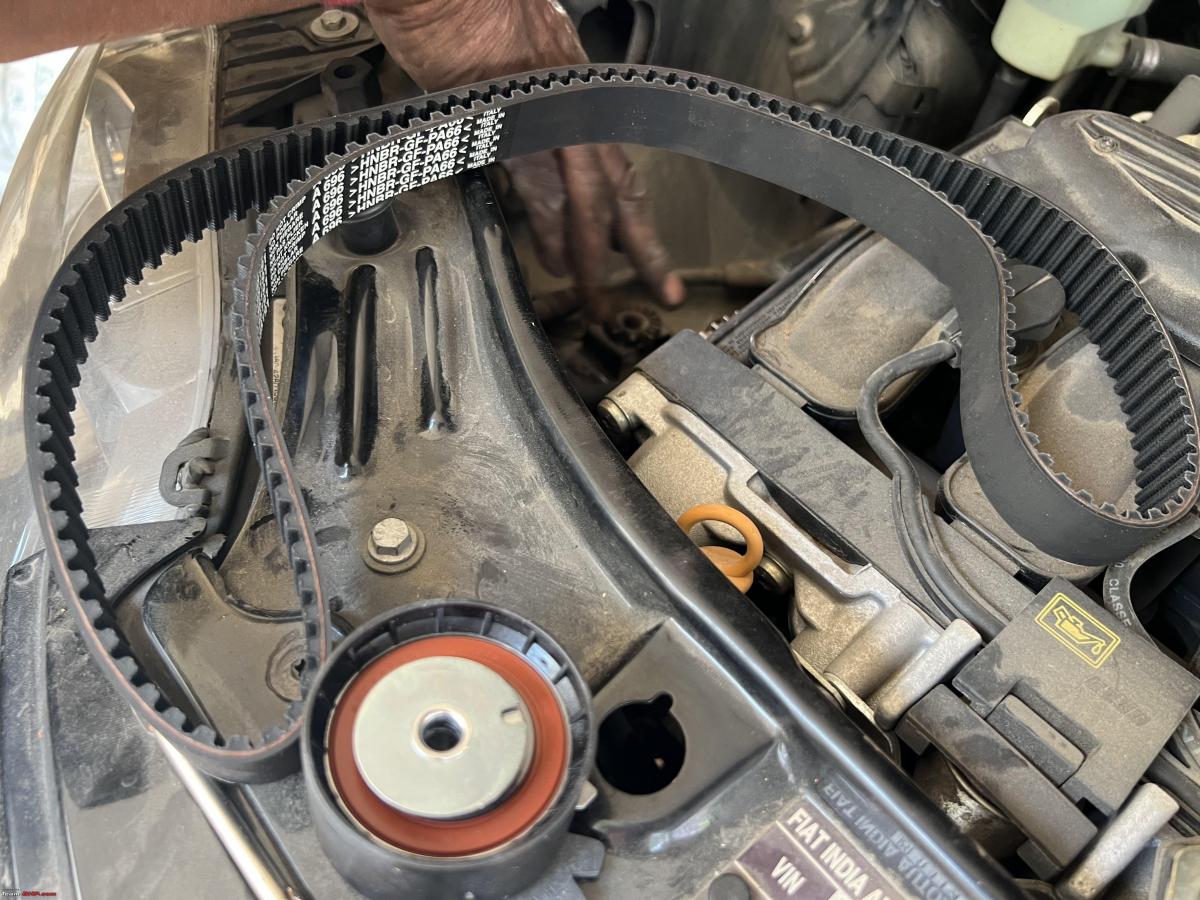 Read BHPian comments for more insights and information.
Source: Read Full Article