Installing auto headlamp feature on my Mahindra XUV700
The procedure is simple, as long as you find the two couplers.
BHPian RavenAvi recently shared this with other enthusiasts.
Steel your hearts and nerves for what you are about to see.
The procedure to enable auto headlamps via the OEM accessory kit is simple, as long as you find the two couplers (one for the feature, the other for the power supply) behind the dashboard easily and quickly!
When they are not found/well-hidden from view despite continuous, desperate efforts, this is all that happens:
Part number and price details of the automatic headlamps kit.
The two sets of the kit. The top one contains the touch-enabled sensor (inside the yellow pack) and the bottom one is the power coupler.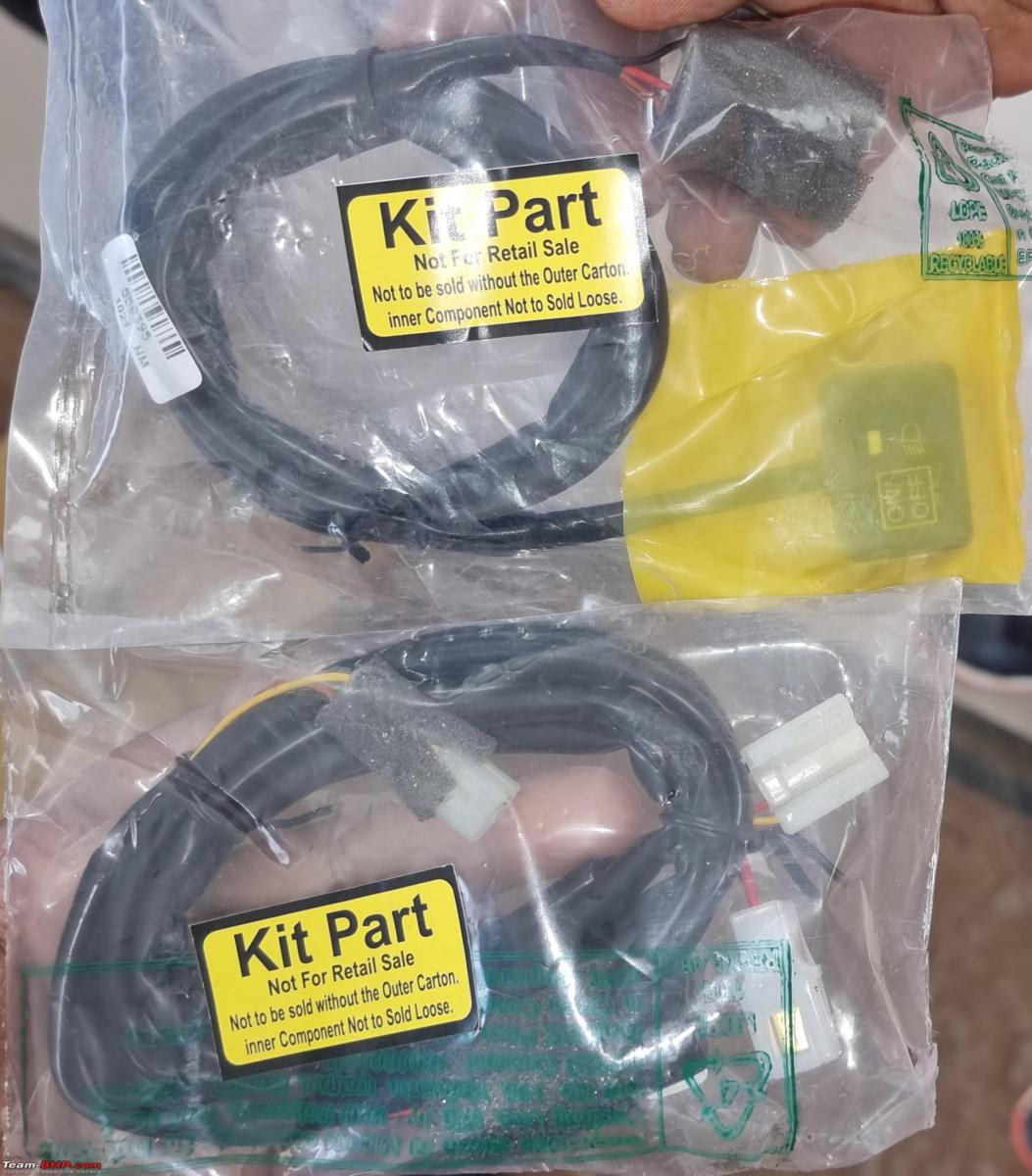 The lower plastic cover of the steering assembly was duly removed.
Dated 21st March 2022.
One whole hour of searching after removing the front right AC vent too and no cables found.
Guy decides to dismantle the top parts and look directly behind the dash!
The two tops of the display cover come off.
And, the display comes off too! Previously held in place by 8 screws.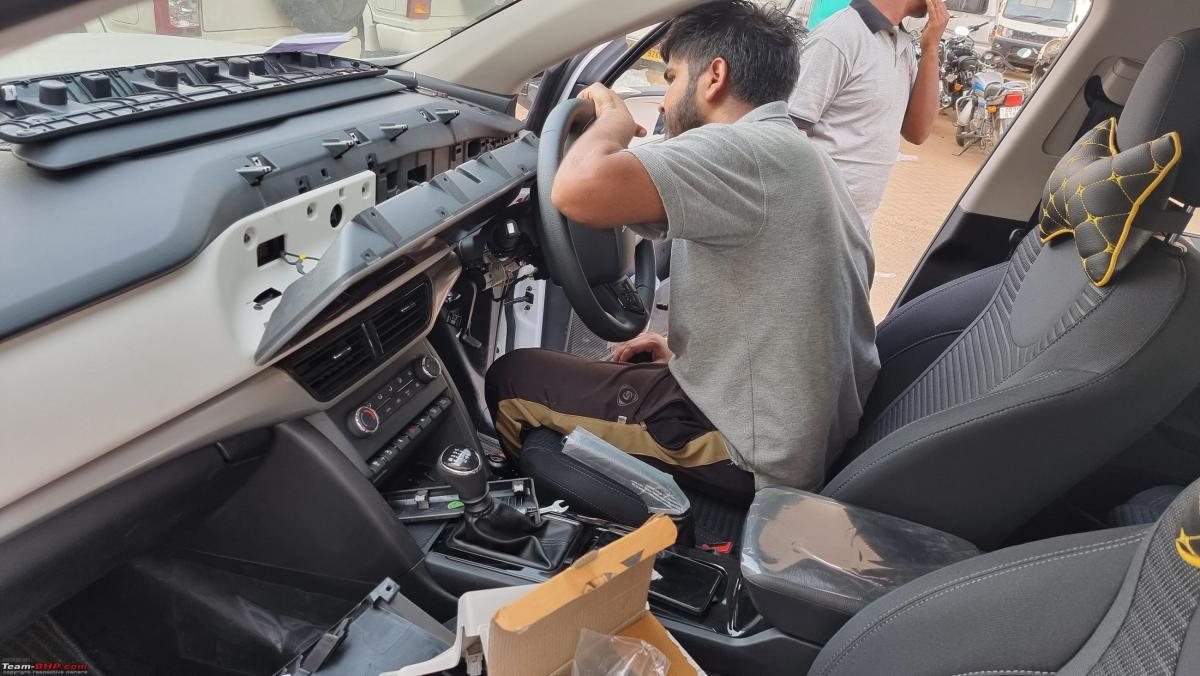 How it all looks from the driver's side. Heart in mouth!
The central beam's VIN number matches some other XUV7OO, manufactured on the same date from the same Assembly Line.
Finally, the first bunch of cables are found. And what a find those are!
Almost all of the AX7's features are here, disabled and well hidden.
Power couplers were not found for the next hour and a half, even with the passenger side's dash portion below dismantled.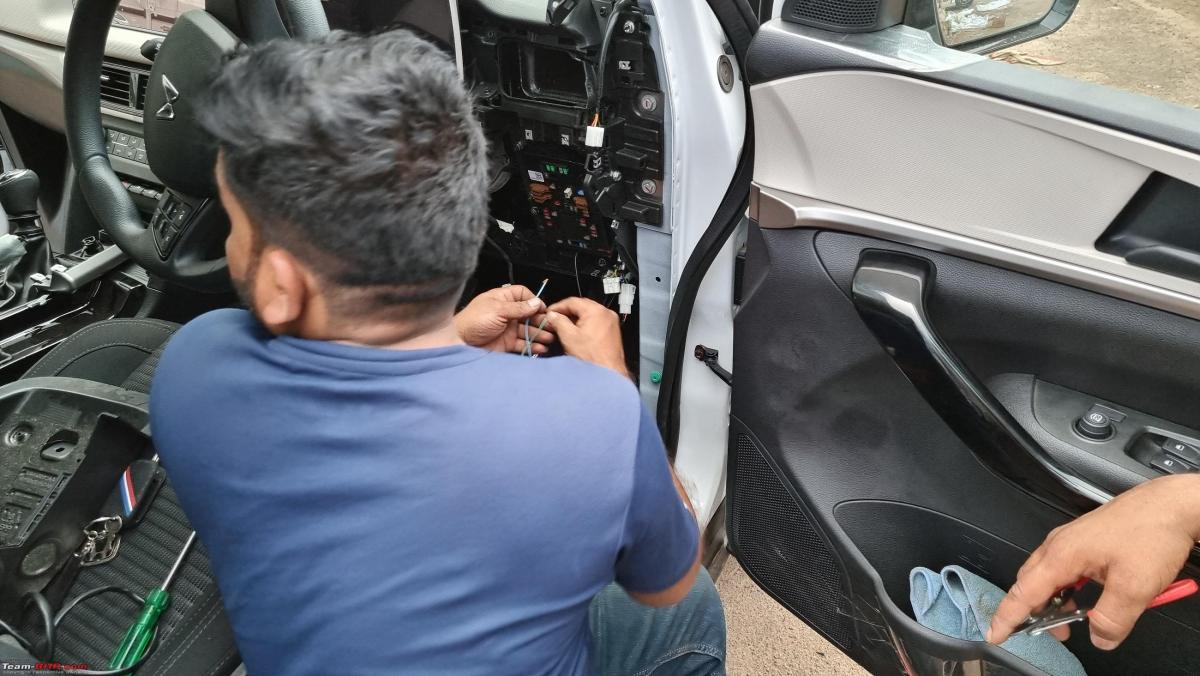 Accessory guys give up and a senior tech from the Authorised Service Center is called over to search and identify powered sections under the dash.
He finally finds a source to power up the Auto Headlamp sensor touch switch.
One more hour of fumbling for the correct connection continues, and in the end, this blue wire becomes the final power source.
Fitting everything back neatly and in its place takes another full hour (and in complete darkness, with the torch sections in our cellphones being the only sources of lighting).
All removed screws and packings duly fitted back, including the glovebox which takes nearly half an hour.
Finally, 5 full hours later, the task is completed.
Good things out of the experience – No rattles from the dash/display observed till now, and the Auto Headlamp touch switch works like a charm!
Bad thing out of the experience – Don't let a heart patient be subject to this, ever again! The closest I came to a second heart attack was in the span of one year.
Check out BHPian comments for more insights and information.
Source: Read Full Article