Celerio AMT vs S-Presso AMT: Owner of both compares them after 4000+ km
The flip side is mileage. The Celerio is at least 2-3 km/l more fuel efficient than the S-Presso even without stop/start.
BHPian Nanolover recently shared this with other enthusiasts.
As an owner of the Celerio and S-Presso AMT both of which are daily drivers and done 4000 + kms till date (Celerio 50 kms mixed highway/city and S-Presso 20 kms daily city), let me give you some insights.
Engine, refinement and performance:
The K10C in the Celerio is vastly more refined at idle and mid range compared to the agricultural unit in the S-Presso. Worst thing is the S-Presso has transmission whine also. Additionally, vibrations at idle and on the move are much more. Refinement wise, its no contest . Easy win for the Celerio.
Don't be fooled by the bhp down on paper. The Celerio is much more peppier on the highway if you keep your foot down. In the city, however, the S-Presso has a better advantage (I am talking K10B) as the AMT doesn't shift up as quickly as in the Celerio and you will always be in the power band. The thing I hate about the Celerio is that it very quickly and unnecessarily shifts into top gear and the moment you press down the pedal, there is a lurch and head nod. More to do with the AMT programming and sadly, I feel this will be the case for the new K10C S-Presso als well.
The flip side is mileage. The Celerio is at least 2-3 km/l more efficient than the S-Presso (even without stop/start, another irritating feature which I always keep off).
Interior space:
The Celerio is wider than the S-Presso (see pic), although not by much. 5 people are impossible in the S-Presso. The Celerio can fit 3 medium size people. Boot is also 20% bigger in the Celerio.
Ride & handling:
No contest, the Celerio with its wider track and overall lower CG feels much more planted (relative) than the S-Presso. Also, the S-Presso has higher wind noise and suffers from cross wind buffeting. The ride is also much more bouncy than the Celerio especially at the rear.
Pros for the S-Presso:
High seating position and can see the front bonnet (useful for my dad and entry for my arthritic mom).
Narrow width for easy squeezing into spaces.
Non painted lower portion of bumpers which hides city scrapes.
Powerful AC.
Pros for the Celerio:
Smoother engine.
More hatchback like so better handling and ride.
Powerful AC.
Relatively better status (S-Presso is slowly getting that taxi image).
Mileage.
Keyless entry.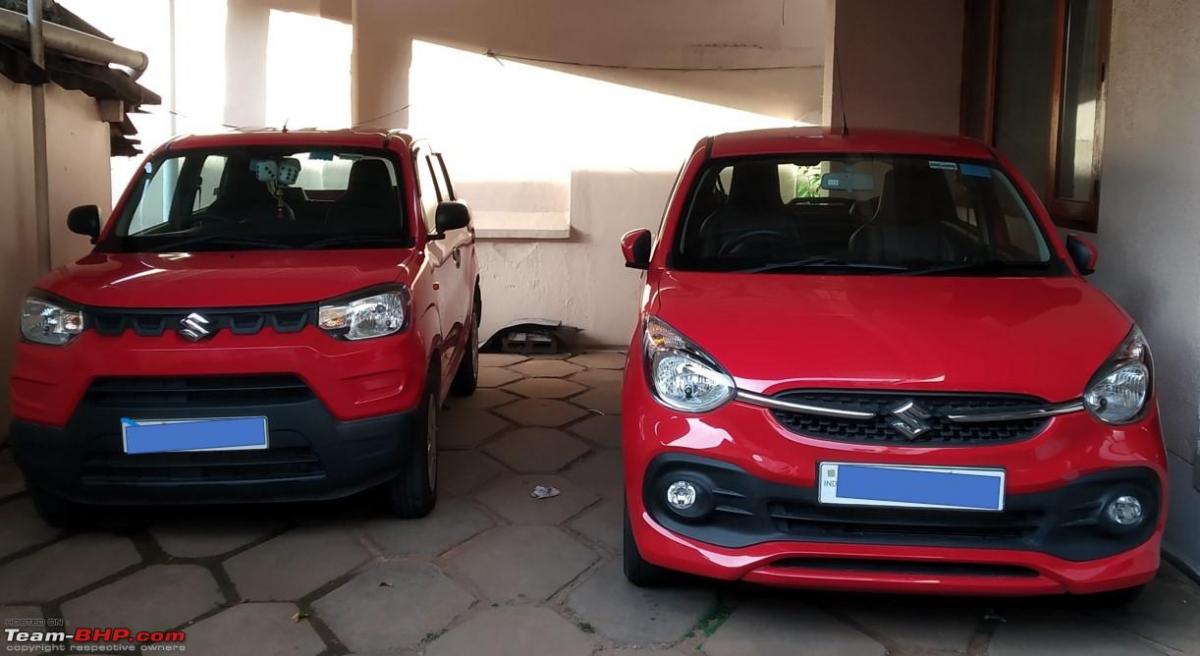 Check out BHPian comments for more insights and information.
Source: Read Full Article