Cancelled buying a Scorpio N & invested in maintaining my Safari Storme
My mind did wander off after seeing the Scorpio N but I asked myself, am I bored with my nearly 7-year-old Safari?
BHPian avinash_m recently shared this with other enthusiasts.
Some updates
To begin with, it is currently at 72.6K on the odo and I'd be completing 7 years with it in May 2023. It underwent its 6th-year annual service at TASS around Jun this year. Best part is there weren't any major issues to report or fix besides the regular fluids change/top-ups and general checkup.
Honestly, my mind had started wandering a bit after the Scorpio N launch this year, had even pre-booked one just for the heck of it! But better sense has prevailed and I've decided to keep the Storme till I hit the 1 Lakh kms mark at least.
Why – few reasons which popped up on deliberation were – Vitamin M, probably the most important one. For even a decent (performance, space, safety, bells & whistles) replacement for the Storme, I'd have to spend at least 20L. The Scorpio N did tug at the heart quite strongly, for the package that it is, but financial prudence took precedence. I just wasn't able to convince myself (and the home minister) to part with such a significant sum on a new car.
And one big influencing factor was addressing the question, if I am done/bored with it – the answer I got was a resounding no! I've spent quite a fortune (regular/preventive maintenance) on its upkeep over the years and the sound mechanical condition helped me decide to retain it. Understand I am missing out on much more advanced (& safer) cars of this day and age, but a (bigger) part of me is just not ready to let it go.
And then the enthusiast bug bit hard! While it is a 6+ year old car, doesn't mean it cannot have a few relevant improvements done!? The real selfish reason was to 'feel-good' having spent some money as a small reward. Initially thought of getting all the deep scratches fixed but a quick visit to a body shop (thanks to a reference from local bhpians @Vixit and @Varun_Hexaguy) changed all that; was suggested to let them be as the time/effort/money would be better spent on something else. And boy did I take that seriously!
Apologies for the pics; all are taken from my Nord 2 and am strictly average in this aspect.
3M Detailing Session (both interior and exterior)
After 2 years, due to Covid.
New upholstery
Ordered a full set of seat covers and 2D floor mats from Elegant Auto retail outlet here in Hyderabad. The best part was they still make it on order for older cars like the Storme. Quite an exhaustive collection of materials and fabrics to choose from and I liked what I got in the end. I was specific about getting the cloth-based seat covers and chose this shade as I thought it'd go well with the dull silver panels in the cabin and the roof liner.
At the time of taking delivery, I did get a set of (cloth) beige seat covers offered as a freebie. Had never liked them since the first day and finally chucked them out (within 6 months) as they picked up some bad stains, was running the stock seats until now.
Tyre Swap
The std. Bridgestone Duelers had served really well over the years, with hardly a puncture or two. But given the age, remaining tread depth (and odo at 66K), decided to swap them out with a new set. A camber issue on the front end for the past 10K kms or so, ate up the inside treads on the front pair as well. I really wanted to try something else and had decided on the Michelin LTX but didn't have any luck sourcing them. Finally went with the Yoko Geolanders as I found them pretty cost-effective.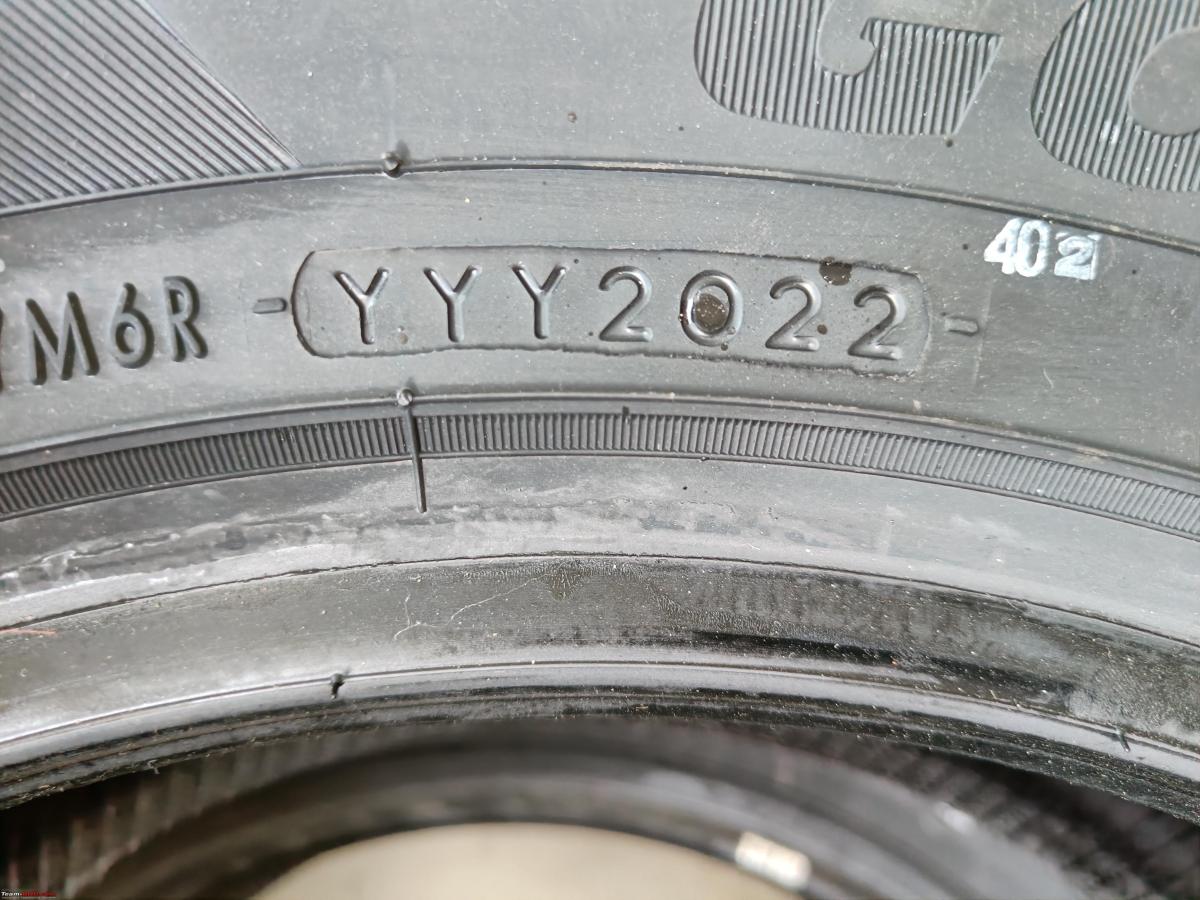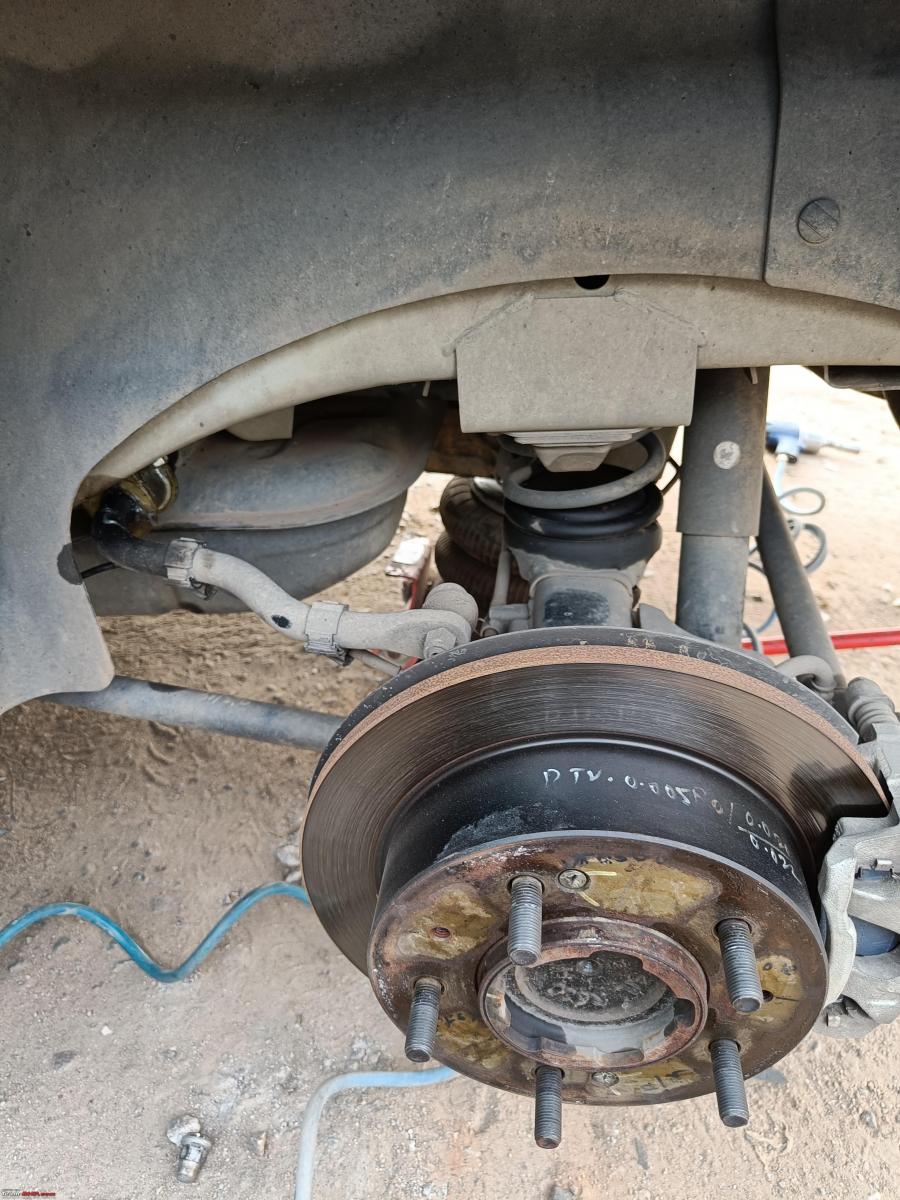 After having driven close to 5K kms on them (both wet and dry), I'd say they're def. grippier in the wet, but the Duelers were quieter/smoother. I'd never heard/felt the expansion joints on bridges, on the Duelers.
Some random clicks
Recently completed a ~2300kms round trip alone in the Storme doing Hyd-Bhubaneswar-Hyd. It continues to amaze me, the sheer mile-munching ability of this car. The fact that I was able to cover ~1140 odd kms in 15 hours is a testament to that. Yes, I was tired at the end of it but it was more mental (out of concentration) than physical. A good night's sleep was all that was needed to recharge all the batteries.
Noticed yesterday that the tail lights (brake) stopped working all of a sudden. Pretty sure they conked (shorted) along with one of the tailgate number plate lamps (had put white LED in that) when I (DIY) installed a new pair of Hella Trumpets; everything was fine before that. Booked an appointment at the local TASS today and got new bulbs for the tail; still have to source a white LED for the number plate. While I was there, I also placed an order for the cracked upper grille and Left Headlight unit which had cracked (but works fine) in the low-speed shunt I'd a couple of years back. Eagle-eyed bhpians will notice the fogged-up left unit in the pics posted above.
Signing off until the next major update, cheers!
Check out BHPian comments for more insights and information.
Source: Read Full Article