Best & worst fuel efficiency of my Hyundai i20 in the last 20,000 km
These are examples of the kind of fuel economy one can expect from an i20 Turbo DCT.
BHPian Potenza recently shared this with other enthusiasts.
So after almost 20,000 km since our i20 came home in November 2020, here are a few examples of the kind of fuel efficiency that one can expect from the car.
Model: i20 Turbo DCT- Asta (O)- November 2020
The best figure till date
This is the best I've got but this was after starting the drive from Lonavala City and coming down the ghat till the food mall. Obviously, since it was a downhill drive it was with a light foot and for a very short while. However, it must also be noted that this was after the car was caught in bumper-bumper traffic for the first fifteen minutes. That explains the 42 minutes taken.
Mahabaleshwar to Mumbai drive
The most representative highway figure. I regularly get similar figures on all my highway drives.
Typical Pune to Mumbai Drive
A typical expressway drive figure. Pune to Mumbai being mostly downhill, the Fuel Efficiency is around this figure. For Mumbai to Pune it drops to around 16.5 kmpl.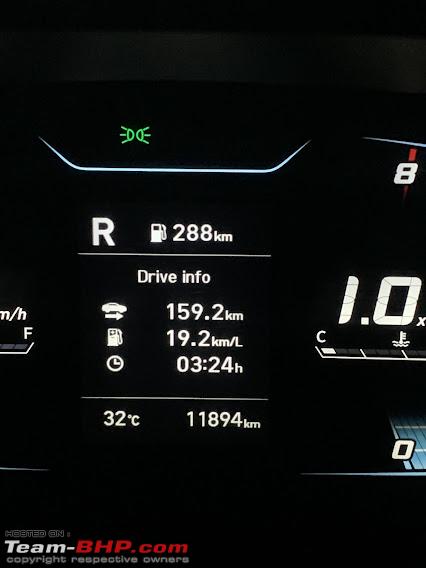 And finally, the worst fuel efficiency figure delivered by my car till date. This happened on a day I got caught up in the most miserable traffic I've ever encountered in Mumbai. This figure is not the car's fault. I am just putting it there as an example of what traffic can do to fuel efficiency.
Check out BHPian comments for more insights and information.
Source: Read Full Article