A Chevrolet Beat owner test drives the Skoda Slavia 1.0 TSI AT
My 12 year old Beat has hard plastics everywhere, but I could instantly feel the premium feel of the plastics of the Slavia.
BHPian saikishor recently shared this with other enthusiasts.
I finally got a chance to experience the Skoda Slavia. In one word, I loved the car.
So this was a very casual unplanned visit to the showroom. Me and my dad were going to Hydernagar for some other work. I casually stopped at the Skoda showroom. We were greeted by a very friendly sales advisor. I forgot his name(I'm really sorry brother, my sincere apologies if you're reading this). His name starts with the letter S. The very next moment, I told him we were in no mood to make a purchase. We were just here to experience the car. He was totally fine with it, and he had guided us with all the enthusiasm a person shows to an actual customer. There was a silver mid spec Slavia inside the showroom. Honestly speaking, I loved the way this mid spec car looked especially in silver. I loved it even more than the top spec grey car that you will see below in a moment. After spending 5-10 mins inside and outside the car, I asked for a test drive. This display car was a 1 liter variant, hence I asked for the 1 litre automatic for a test drive.
Some of my quick observations:
Interior is filled with hard plastics galore, but in no way does it feel cheap. My 12 year old Beat has hard plastics everywhere, but I could instantly feel the premium feel of the plastics of the Slavia.
Roofliner is cheap. No arguments about it. Honestly speaking,it felt like a hard tissue paper. And it flexes with a slight press. If you're buying this car, I would suggest you to get the roofliner changed at an aftermarket interior decor shop if possible.
Solid, I repeat SOLID build quality. The doors, bonnet, boot lid, interiors, everything felt oh so solid. If this is the level of solidity VW is offering on their 2.0 cars, I wonder how tank like their cars were built back in 2010.
Humongous boot. Reminded me of our 2004 Mitsubishi Galant we had in the US.
Car is pretty long, and looks really good in person.
The Slavia has 9mm ground clearance less than the Kushaq. This was mentioned by our SA.
Now coming to the test drive:
This was the first time I drove an automatic in my life. Of course, I started driving from September-October 2021, but I never got the opportunity to drive an automatic. I feel blessed to kick start driving automatic cars with the Slavia.
Car was parked on the road. Hopped inside, buckled up and slotted into D. Car creeped forward, max creep speed was 10-11kmph. Air conditioner was doing a fantastic job of cooling the cabin. The driver's side window was completely rolled down, and I could still feel the cool air blow past my arms.
The electronic power steering was decently heavy, definitely not as heavy as my Beat's hydraulic power steering but not as light as the Hyundai Creta's steering. Car was really smooth, didn't feel like a 3 cylinder at all. The test drive car had 3900km on the odo. No rattles on the interior whatsoever.
Now came the fun part. Floor the throttle, and you'll be hugged by the seats. I loved this turbo kick in, coming from a naturally aspirated motor. Upshifts were not recognizable, but downshifts were definitely noticeable. Brakes were good, no complaints here. Paddle shifters were good, no complaints here as well. Not commenting much about paddle shifters as I barely used them in the 3-4km test drive I did. SA opened the sunroof, it was big enough for a sedan. Definitely a pleasing feature to have.
Took a U-turn, returned to the showroom and parked the car. We took the price list, shook hands and left.
I totally forgot to experience the ventilated seats.
Overall, I am mighty impressed with the Slavia. Sure the car does require minor improvements, but hey nothing is perfect in this world. If we were in the market for a car right now, Slavia would definitely be a top contender especially after this showroom experience. Given Skoda's horror stories, I wasn't expecting good customer service. But I was pleasantly surprised after today's experience. After this, we visited the Honda showroom, spent some time with the City but didn't do a test drive, as we were getting late for some other work.
And before I leave, I was least interested in the Kushaq. I didn't even bother to take a look at it. I was hooked on the Slavia.
Until next time,
Saikishor.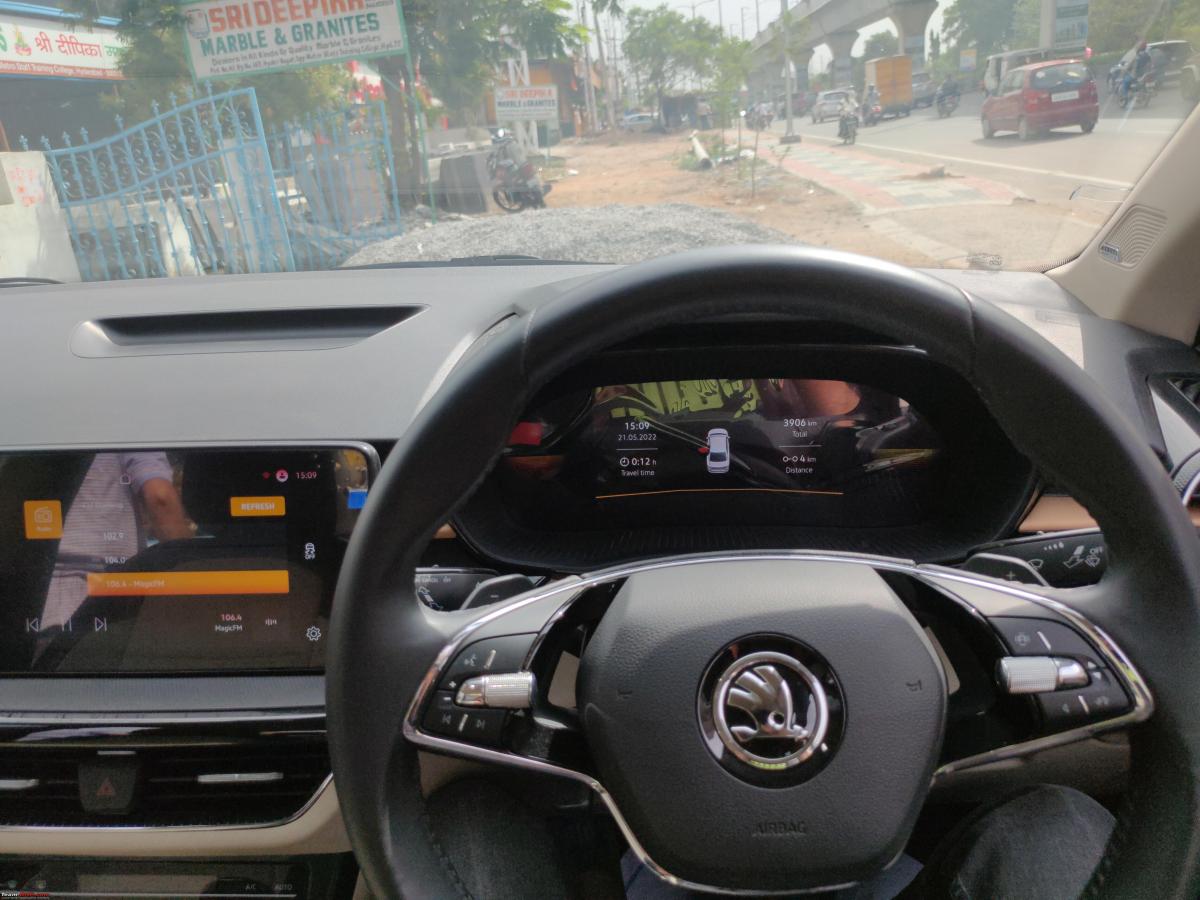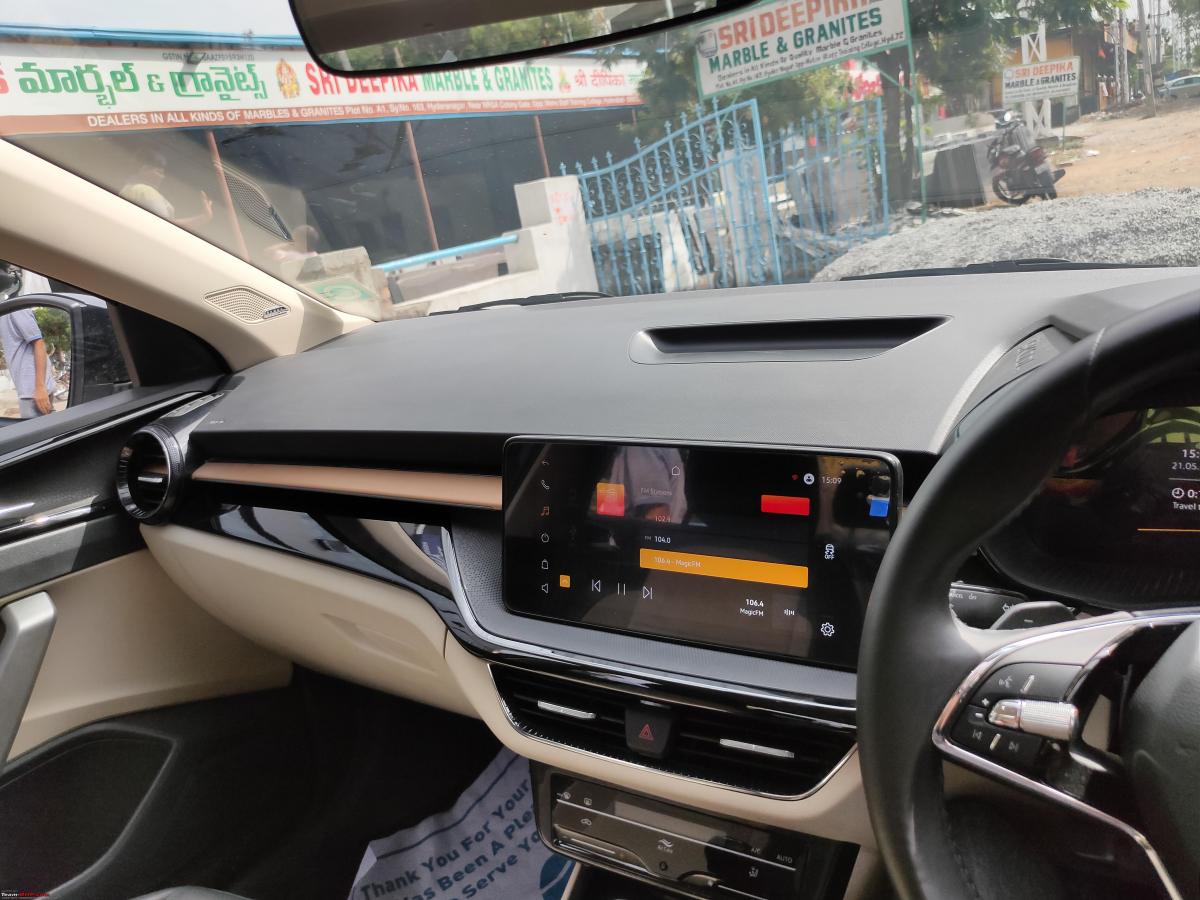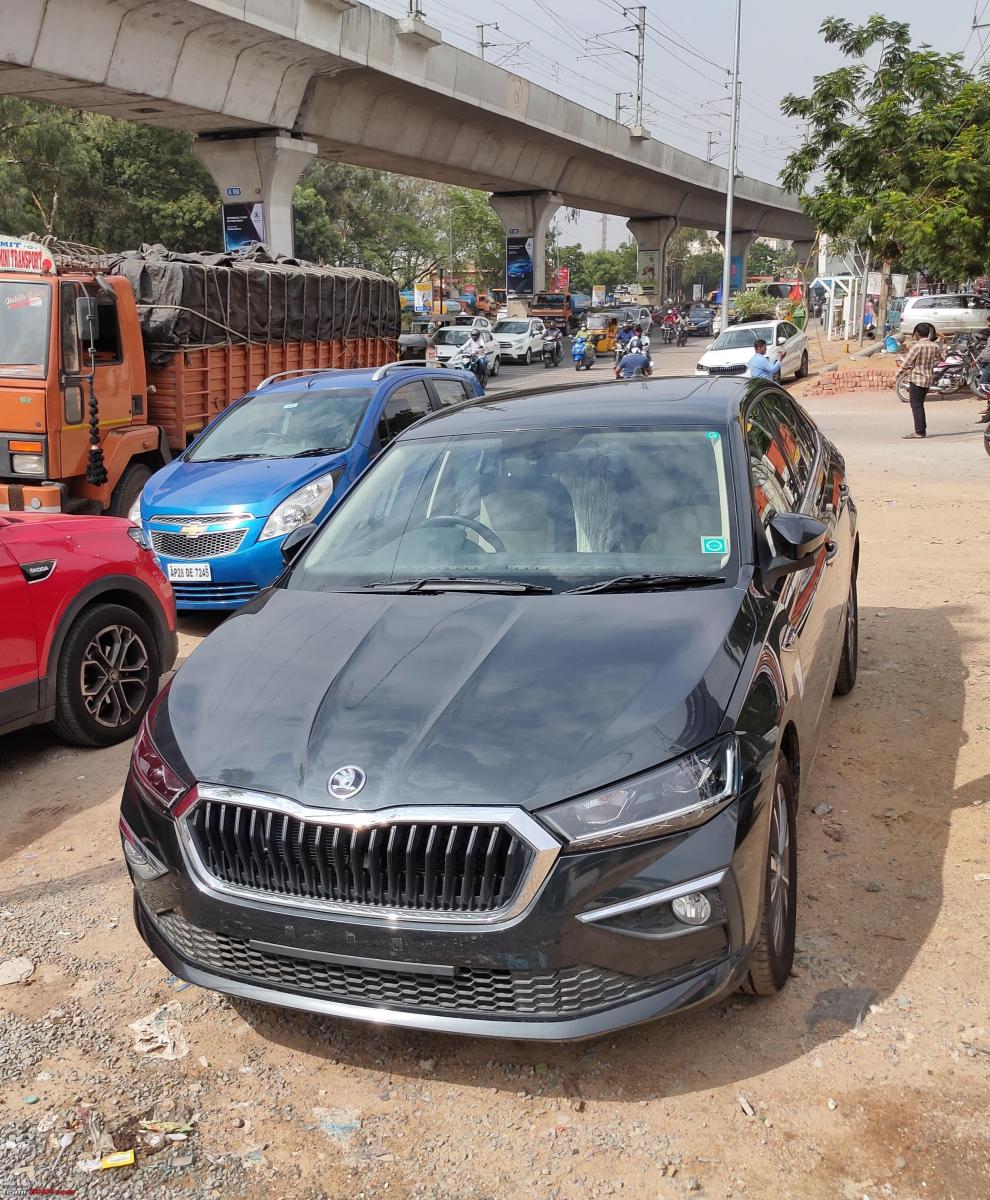 Check out BHPian comments for more insights and information.
Source: Read Full Article