2 months across the Eastern Indo-Tibet Himalayas on a KTM
The ride began in early March 2021, right when the Covid-19 cases were ebbing in the Asian sub continent of India, Nepal, and Bhutan. Nepal had just opened its borders to tourists, and of course every bazaar in India had a billion people jostling for space.​
BHPian Red Liner recently shared this with other enthusiasts.
We started with BIG plans…
And we ended with none
This report is a journey of two blokes on their motorcycles, traipsing across the far eastern Himalayas bordering India, Tibet, Nepal, and Bhutan. The holy jewels of the High Himalayas. Mr Xi likes holy jewels.
The ride began in early March 2021, right when the Covid 19 cases were ebbing in the Asian sub continent of India, Nepal, and Bhutan. Nepal had just opened its borders to tourists, and of course every bazaar in India had a billion people jostling for space.
This ride was about 2 weeks in the making. You read that right. Everyone has different ways about going on a trip of this sorts. Some quietly start planning for years to come. Some start reading every little blog on the planet, watching every single video out there. Many will probably start a WhatsApp group with their pals titled "Himalayan Expedition Trip – who's in!" which will probably degenerate into forwards and p**n though begun with the right intentions.
Riding (NOT flying) into the Himalayas is not a very simple thing to do. For starters, there are only 2 viable seasons to head there. You're either in at the start of the season, just after the snow starts melting and the high passes are cleared. That's between March and May. Or you're up there between Oct and Nov. At all other times, it's either pouring rain and landslides or 10 foot of snow at 14000 feet. Both not fun for a travel motorcyclist.
The whole of 2020 was a dead a year for every human on the planet. We had missed the Oct 2020 window. Cases were ebbing. 2nd week of February, I ring my friend and ask him
Hey bud, I feel like riding out.
Where to?
How about the Eastern Himalayas? Arunachal Pradesh? Indo-Tibetan borders.
Am in. I've been wanting to go there myself
Alright, I'll start planning. 30 days?
Sure, I can extend longer. I just quit my job.
Ooookay. Looks like Sikkim is just around the corner. 45 days and we spend time in Sikkim too?
Sure thing.
Okay, talk soon.
And so, we begin. With less than 2 weeks to go before we get on our motorcycles and start our engines.
Who's in?
It's funny how I'm sitting here ensconced inside 4 walls "suffering" a nationwide lockdown. Again. It's the only thing that got me to start this report. These past 70 days were a whirlwind of sorts. Every day was spent methodically waking up at a certain time, getting through the bathroom chores, coffee – if we're really lucky, getting into our riding gear and off we go down a road or trail we've never been before – and likely never will be on again.
The day I got back "home" was at 3 am in the morning. I say "home" in quotes, because what is home anyway? Is it the 4 walls that surround us? Reminding us of the safe cozy comfort zone we've built around ourselves. It feels permanent. The bed smells like me. Home.
But how many "homes" have you had since you were born? If they were all homes, were they permanent in any way? Every couple of years, maybe you had a new "home". A new comfort zone that replaced the earlier one.
Maybe Home is just an abstract concept. But that scares a lot of people. You see, most people want to feel and touch. They don't like abstract concepts. Its too difficult to comprehend. But maybe home is what you carry with you. Your feelings, your thoughts, your emotions, your belief systems, your hates, your likes, your girl friends or boy friends – past and present, your safe little zone inside you can run away to when things get too difficult.
So what do we really mean when we say we've "left home" to explore? Leaving 4 walls is okay, but have we really "left our home"? Have we really cast aside our baggage to truly explore, experience, and enjoy everything the world has to offer without prejudices, likes, and dislikes? Are we truly open to letting go of what we have, so we have space for what could come?
Longer travel brings about a sense of impermanence. The bed you sleep on tonight, you will never sleep on it again. The pretty girl you saw by the cafe as you rode past was just that very moment in time. The old woman who called you into her home when it was hailing outside and offered you a hot cup of tea for nothing in return except conversation. Or the boy monk in training who offered to take you around to all the buddhist monasteries in his village. Chance encounters. Or something more?
As Kafka said, its Chance Encounters that keep us going. Kafka Tamura. Not the Franz guy.
The day I got back home was at 3 am in the morning. I hardly slept. By the afternoon, I was getting restless, worked up even. I was supposed to be on my bike. Tackling gnarly trails with no food in my gut other than black coffee from the morning. What the hell am I doing here in bed? Psycho spiritually, I was still riding somewhere far in the distant Himalayas. Cold, starving, tired, dirty. But happy.
Happy not knowing when the next meal would come.
Happy not knowing if there was a bed somewhere tonight.
Happy not knowing what way the weather would turn in half hour.
Happy not knowing what my next chance encounter would be.
Happy not knowing.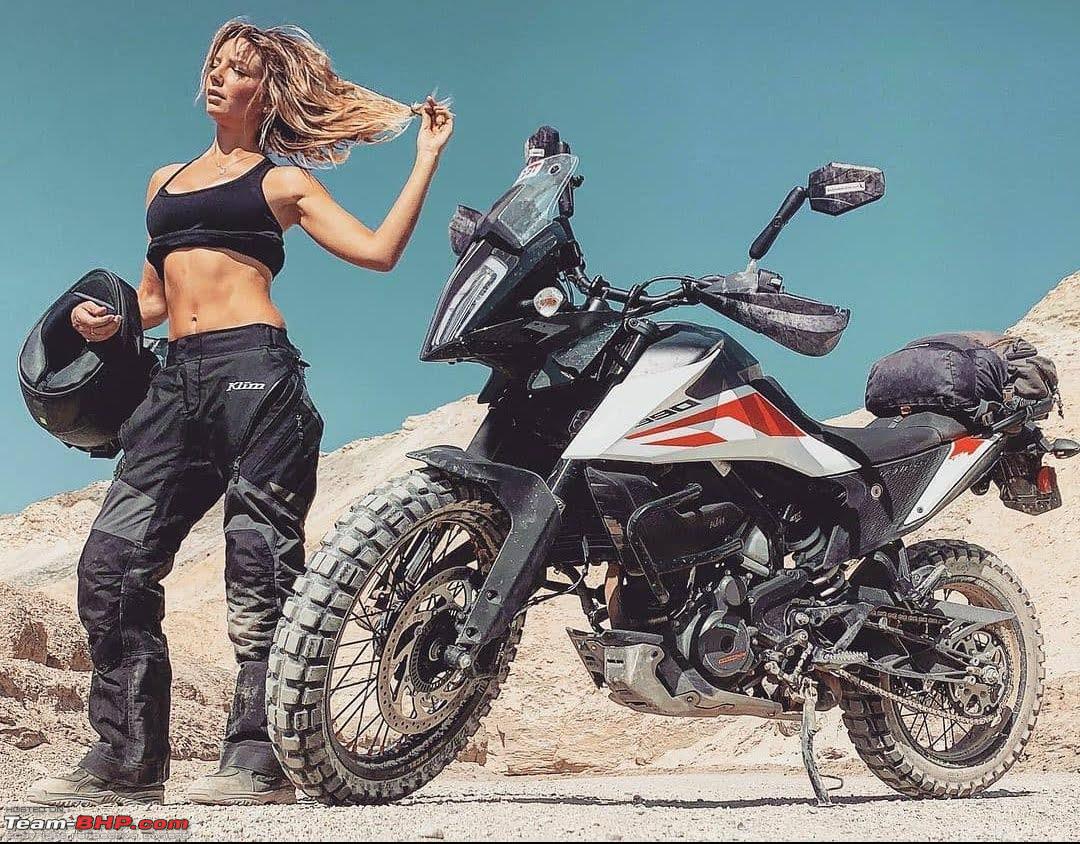 Now that I've got your attention, and with just 2 weeks to go – we had things going on multiple tracks. Actually just two things. Bike Prep and the Mastah plan. Which was gonna go to the dogs 5 days into the trip.
In regards to bike prep, there wasn't too much for me to do. My KTM 390 Adventure was a new model launch, and it was just a year and 10,000 kms old. That had given me just enough time to understand the bike well without putting her through much abuse. All those 2020 level 1 Covid lockdowns helped warm the couch at home as opposed to the motorcycle seat. Here's everything I did on the bike leading up to the trip. Sometimes pictures are more oblivious than words so I'll shut it where am not needed.
1. Tall windscreen – Carbon Racing
I had about 5000 odd kms of highway/freeway riding to get to the Himalayas. No way the stock short windscreen is gonna be of any help.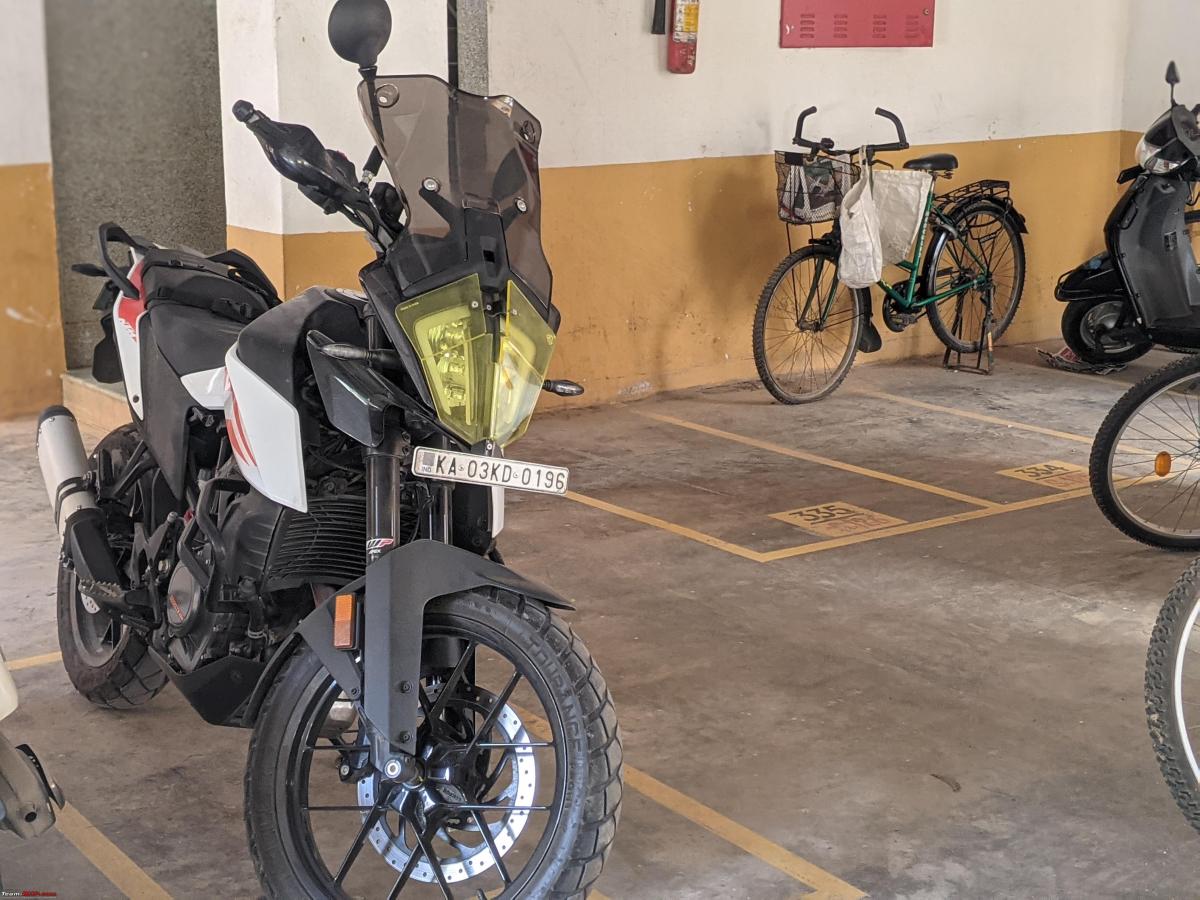 2. Headlight Yellow Mask from Adventure Conquest
I also added a yellow mask for the headlight assembly. Three reasons:
It changed the light from the white which is absolutely useless in the rain or fog to yellow.
Spread the sharp headlight beam out to cover the sides of the road
Also acted to protect the headlight from stones kicked up like missiles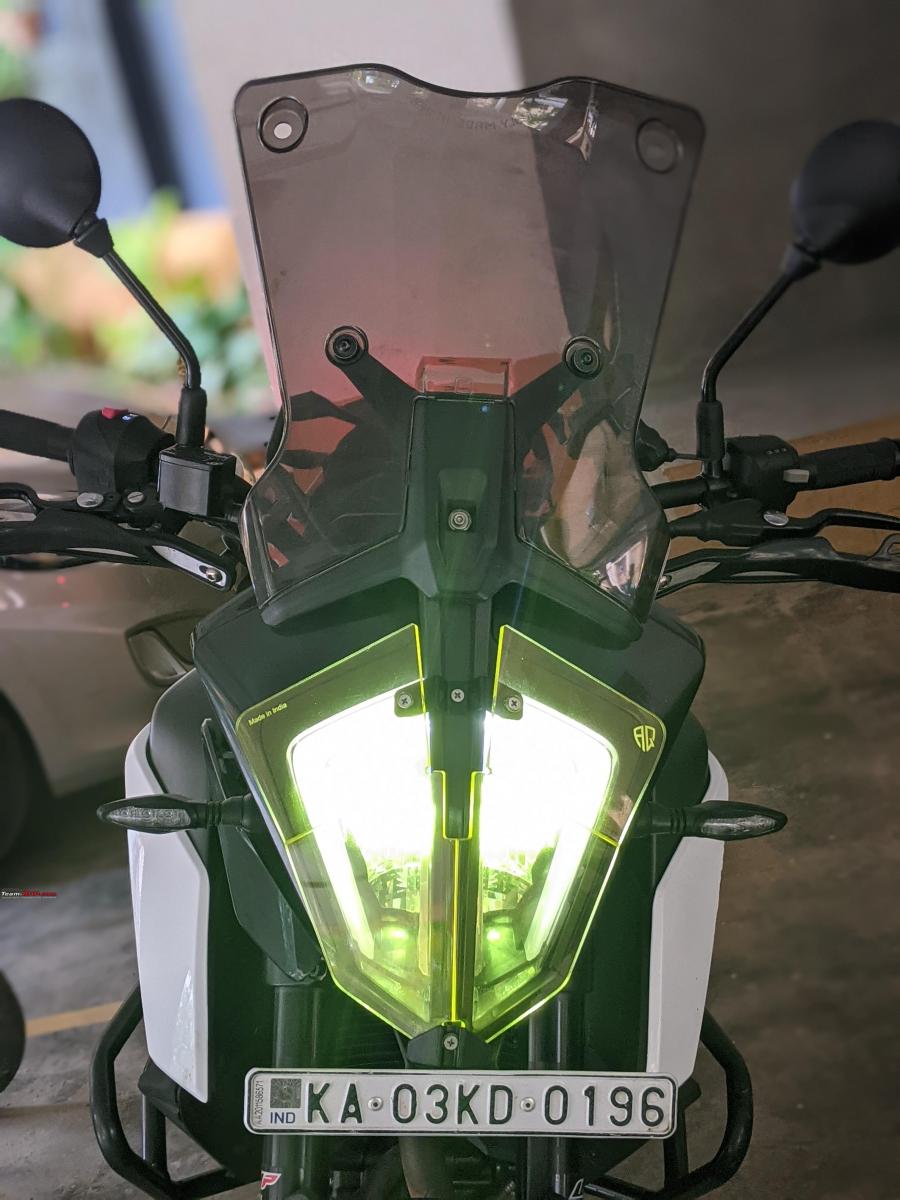 3. Rear rack from Fantasia
This was a tough one, but after months of agonising search I finally found something that worked for me. This was given to me by a friend in the local 390 Adventure riding club and I will always be thankful to him for it. I needed something that would carry a reasonable load and had multiple points of fixture so it wouldn't give way carrying weight off-road.
4. Auxiliary lights – Hella Value Fit Cubes – Spot
Reasonably priced and they do the job – for me. Most importantly they eke out just 12w each.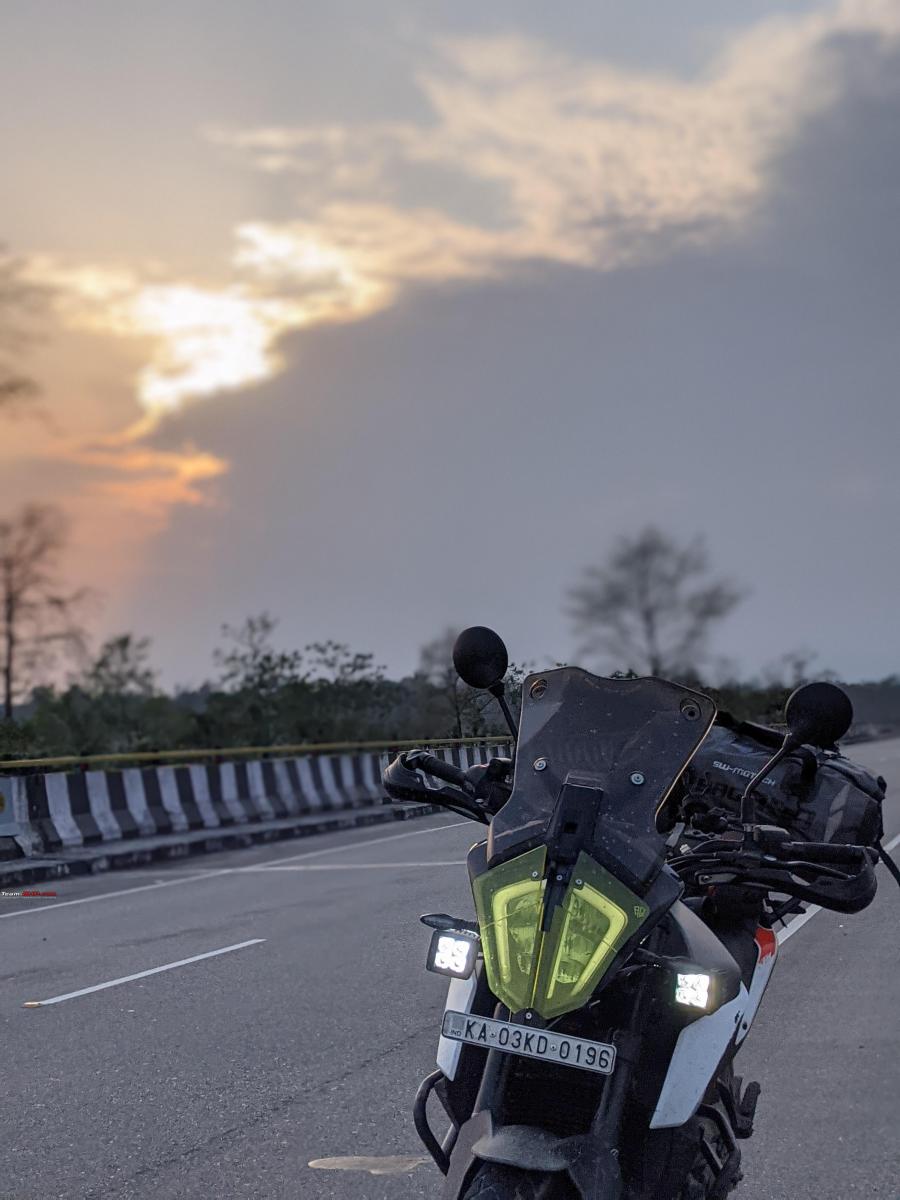 5. Auxiliary mounts
My mechanic who helps me out with everything on the motorcycle managed to jiggy up a set of mounts that worked pretty damn well. I wanted them in a particular location on the bike – the frame that sits between the headlight assembly and the chassis. BDCW has something similar but I couldn't pony up the $$$ + shipping + duty. The lights and mounts went on just 2 days before the trip.
6. Chain and Sprocket kit
The KTM 390 Adventure runs 15 front and 45 rear as stock. I found this to be a trifle lethargic in Asian conditions. The first year I got the bike, longer trips were out of the question, so we spent most of our time dual sporting or at least trying to. So I dropped a 14 front and kept the 45 rear. Bike felt sprightly but lost all the top end. Just before the trip, I consulted with my mechanic friend and we decided to drop the 14, go back to 15 in the front. And then drop the 45 and instead go up by one tooth to a 46 in the rear. This worked absolutely perfectly for a mixed adventure trip like this and I will be sticking to this goldilocks set up.
7. Front brake pads
My front brake pads after 10,000 kms were close to bust, so I just added a new pair from KTM. These are all sintered. Kept the older ones as a back up in my kit bag.
Everything else was stock. Tyres included. Metzeler tourance. I wanted to add a high fender, but just had no time to get around to it. Its on the wishlist.
At the garage. What we want vs what we get.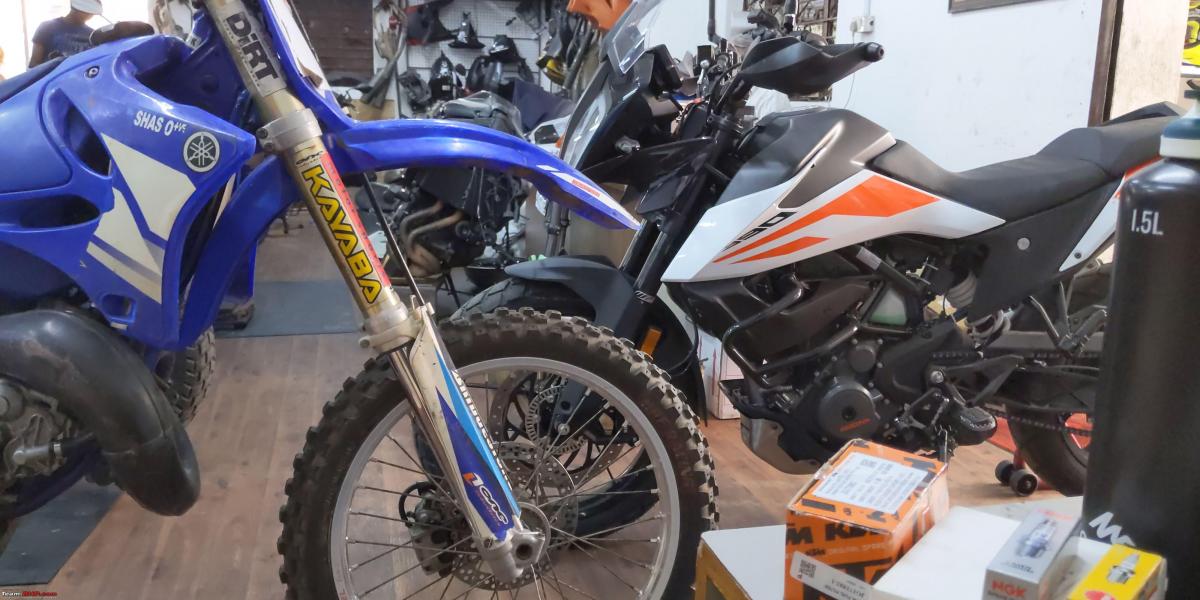 My mate getting new wheels. Nah, he was getting his actual wheels straightened out.
Still a cow.
Continue reading BHPian Red Liner's travelogue on his Eastern Indo-Tibet expedition for more insights and information.
Source: Read Full Article