13 years with my Maruti Alto VX 1.1: Ownership experience
Our highways were not too wide during those years and this was the perfect car for those quick overtakes in short gaps.
BHPian psispace recently shared this with other enthusiasts.
I had a VX 1.1 for more than 13 years from 2001. And it was literally a pocket rocket considering its' size. Coming from an M800, this felt like a more modern car. Wow, digital trip meter! Wow, back-lit speedometer and oh, wow, a tachometer! Internally adjustable (manual) ORVMs were a luxury after years of asking your co- passenger to 'kindly' adjust the passenger side mirror for you. I had retrofitted one in my erstwhile 8 double 'O'.
I used to grin wickedly as I used to watch cars three to ten times the price of the car not able to keep up on the highways. They had the pace, but they didn't have the space. Ok, I'm sounding cheeky now, but that's how it was then. It was a time when I was still young and a 'not so sedate' driver. I shudder to think now of the speeds I did on that car.
It was after my son was born that I started slowing down. This became a city-only car and long trips were only in my dad's Accord. The Alto had no airbags at that time. Kerb's weight of around 750 kg meant the tires were barely touching the tarmac at high speeds. I have had quite a bit of my fair share of scary moments on panic braking in that car. I have unwittingly done a power slide on this once. This was when I had to brake hard while making a turn at a junction. I had to avoid hitting a bike that jumped a red light. The rear started moving out and I had to opposite lock and accelerate. Fortunately, the front found traction and I straightened out. The biker must have said some extra prayers that day. As for a guy on the roadside, he gave me a thumbs up, thinking it was an intentional power slide when actually, I had my heart in my mouth. It also reminded me to change the tyres ASAP. Since then I am obsessive about changing tyres before they are fully worn out.
My car was the initial VX 1.1 model without the 'i'. This means that there is no electric power steering (SPIN in Maruti speak). Because of the heavier engine up front, the steering was very tedious at parking speeds. The smaller steering wheel only compounded the problem. But this was a boon at higher speeds. It gave good road feedback which is critical if you are an enthusiast. At that age, I didn't find this a problem. I doubt I will be able to drive it now without a visit to my Physiotherapist.
As a proud Indian, I have carried up to 9 passengers in this car (including 2 kids) and this thing pulled up inclines quite well with such loads (albeit with some downshifting and effort). The gearbox in this was not as smooth as the Zen or Esteem, but it did its' business well.
Like most of the Maruti engines of its' time, this was a workhorse and is quite remarkable for something at its' price point. I did a Vahan search of my erstwhile Alto and I am happy to say that it still seems to be running. The present owner seems to have renewed its' insurance till next year. The age of the car as mentioned is 21 years and 2 months! I don't know the condition of the car now. But how's that for something that had cost just around three and a half lakhs on road?
I struggled to find some good photos, and sadly these are all I could recover from my hard drive.
That's her in her middle years with my wife and son. The only mod is the alloy wheels. They definitely improve the looks. I am now missing the golden years of sun films.
This sad photo was taken for an insurance claim after a small shunt with a truck. By this time, I was fighting the upgrade itch and started playing with the car to pacify myself. Apart from that 'over-the-top spoiler, rain visors and upgraded upholstery; this had a K&N drop-down filter and free flow exhaust. Notice, no sun films.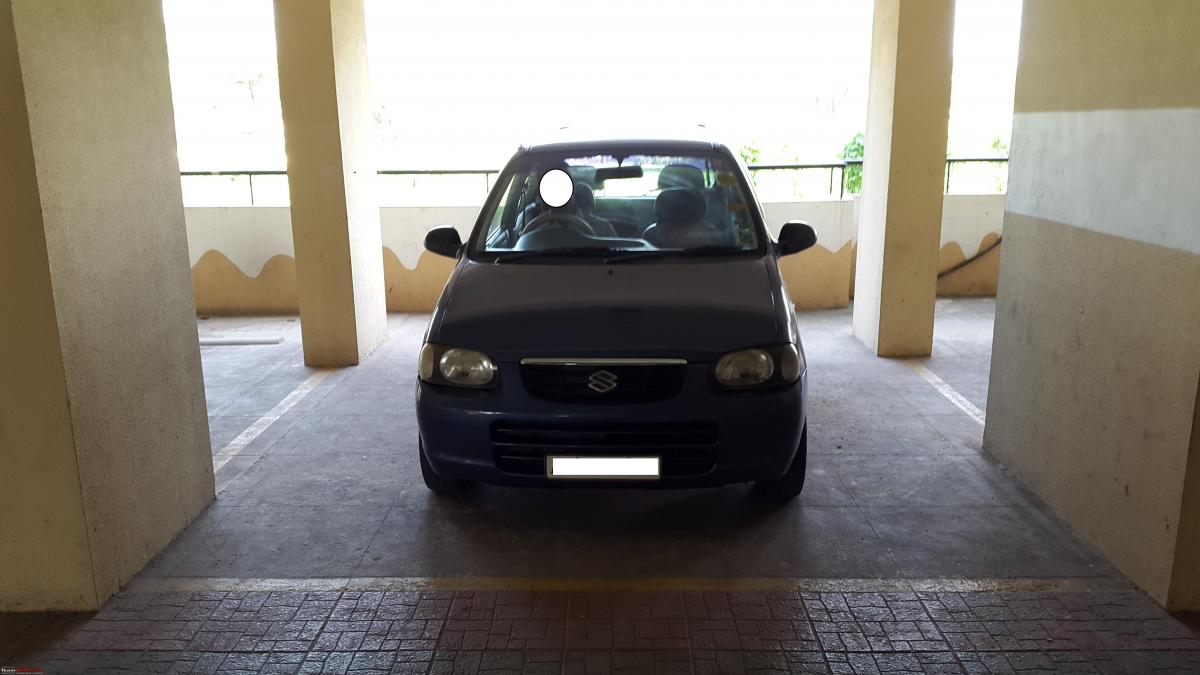 In the end, this is the very last photo of her before she was sent off to her new home.
It was sold off to be replaced by another hot hatch – was bought by a neighbour in Thrissur for his wife.
It was an emotional moment as the car was with me through my college years, through my initial professional struggles, my marriage and the birth of my son.
I am glad she is still around and hope she is being well taken care of.
Check out BHPian comments for more insights and information.
Source: Read Full Article